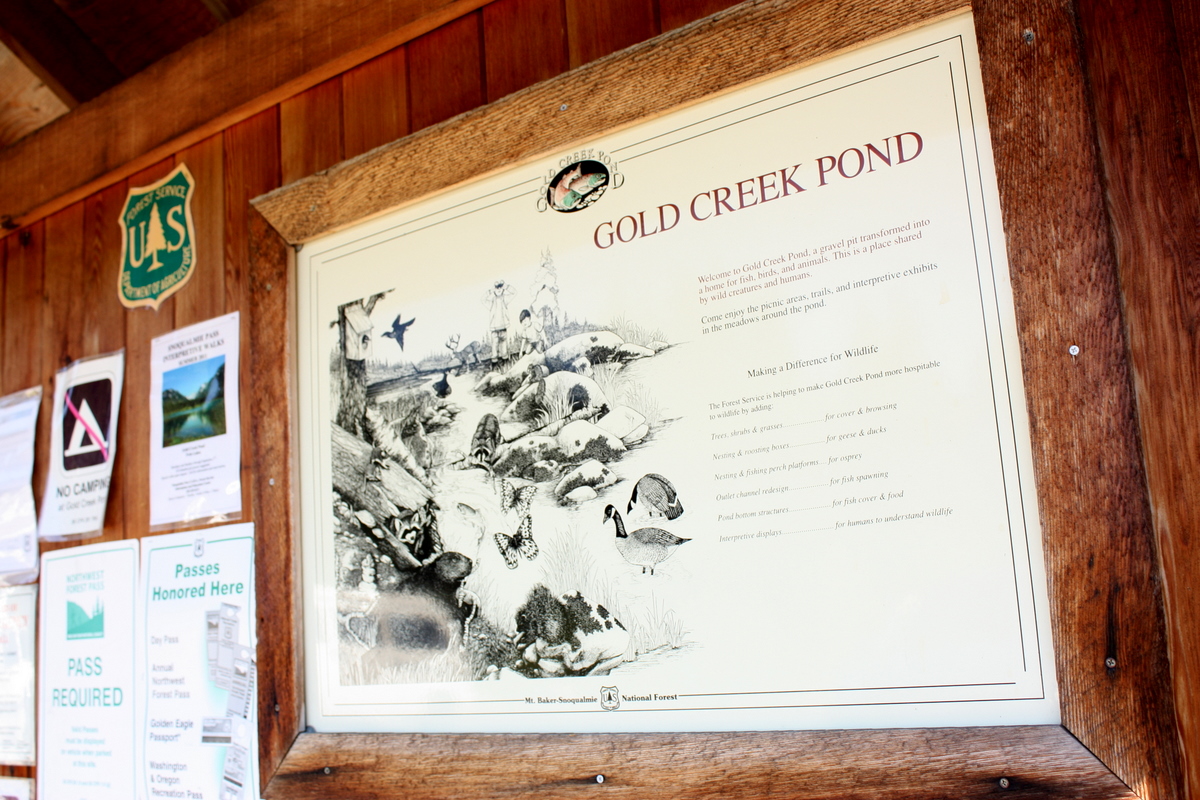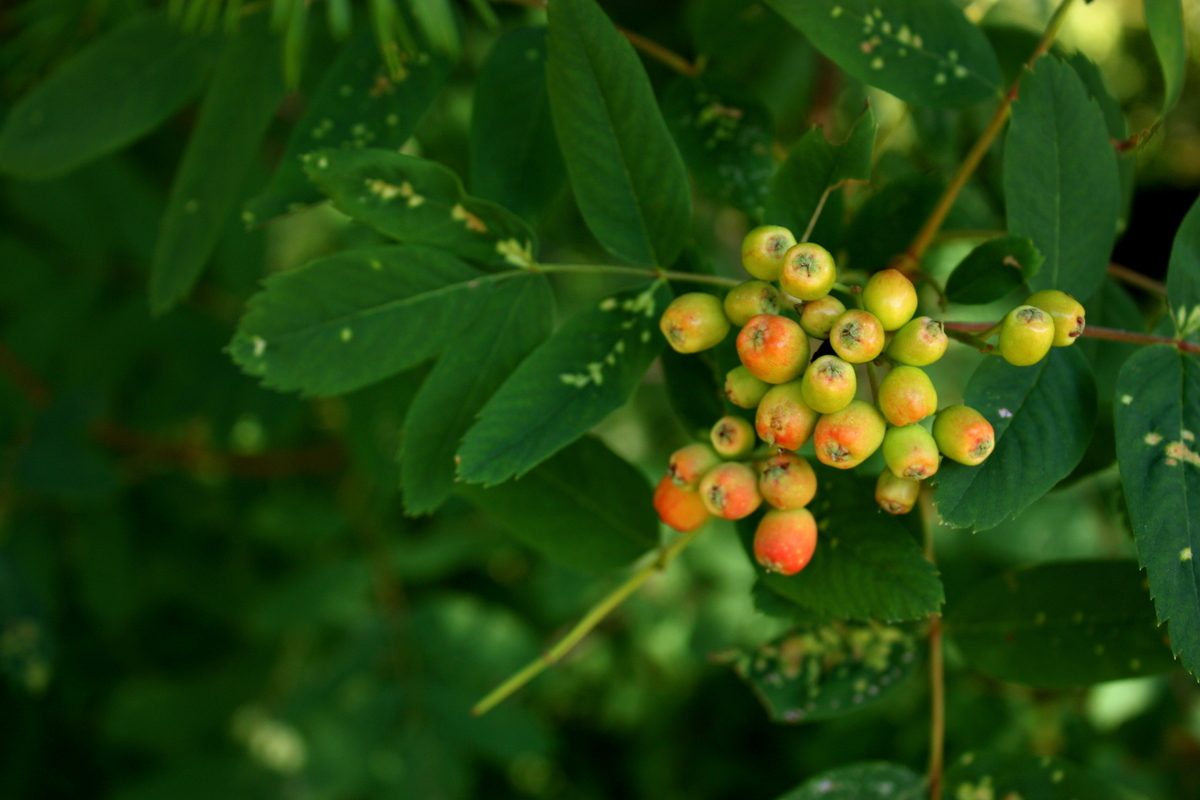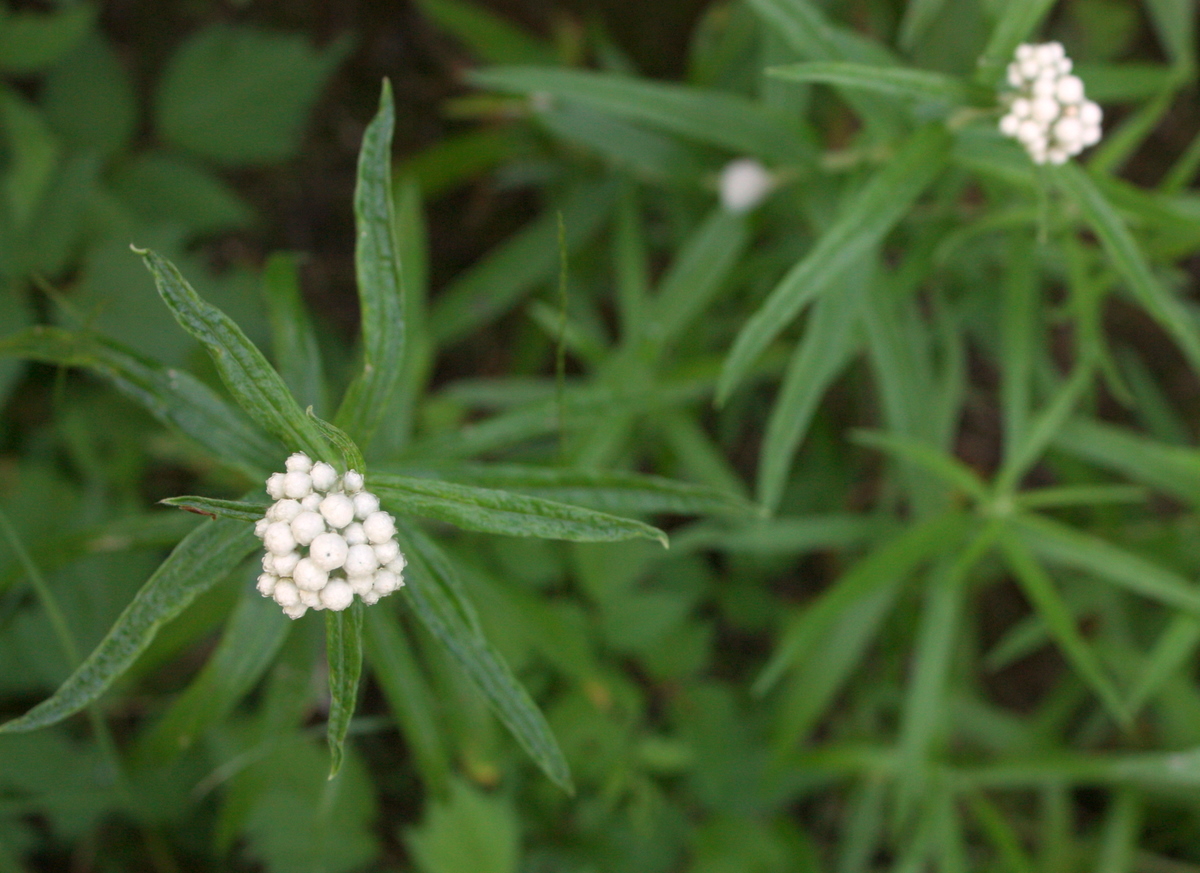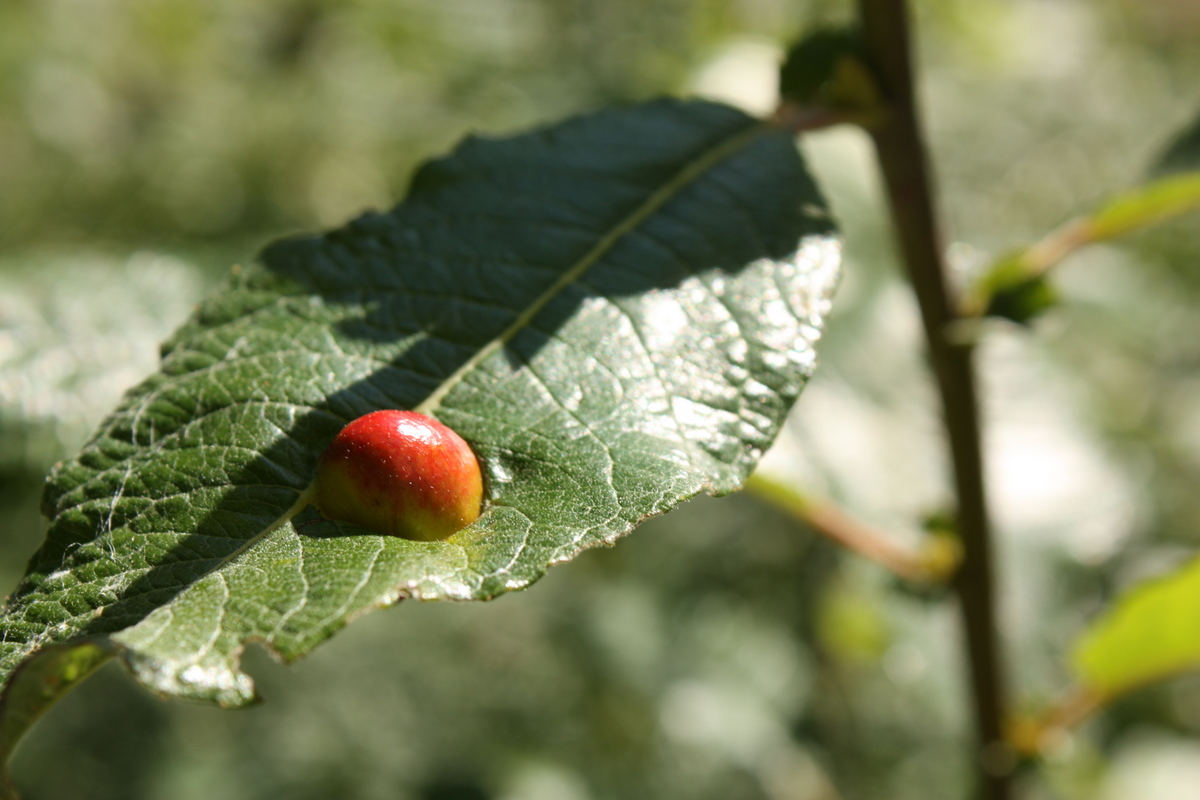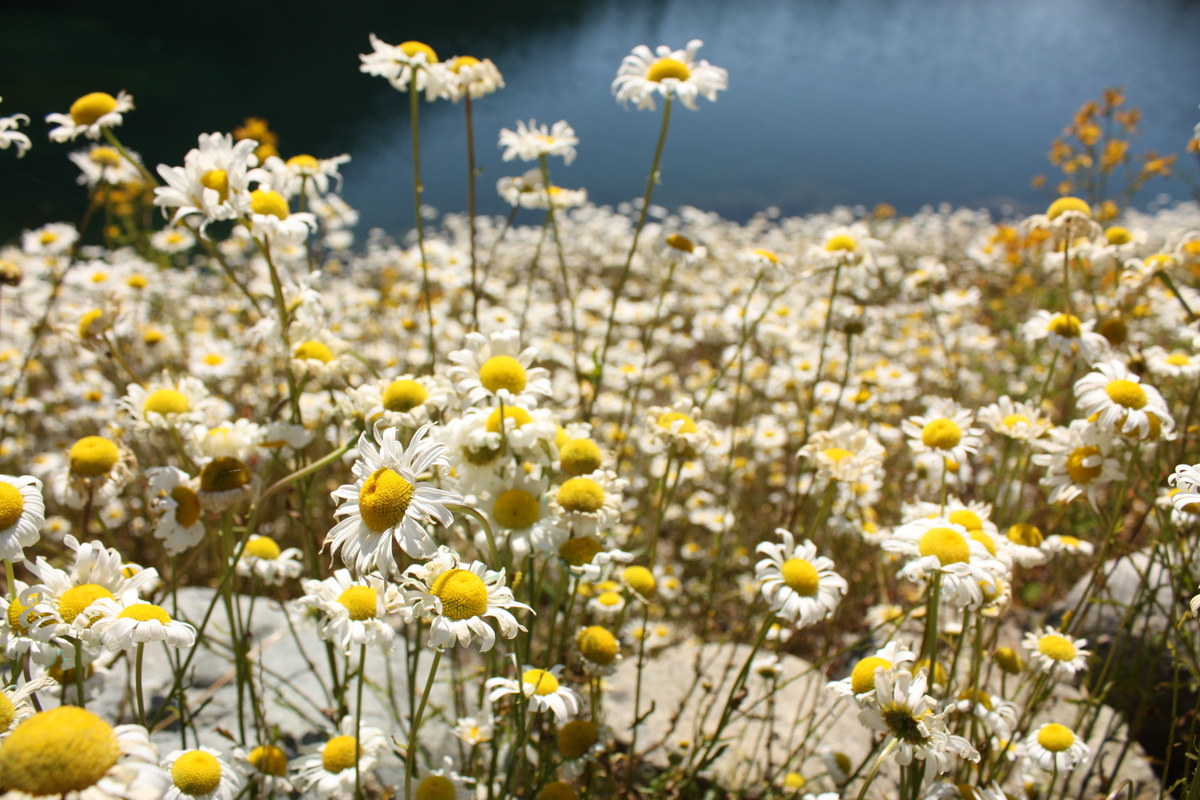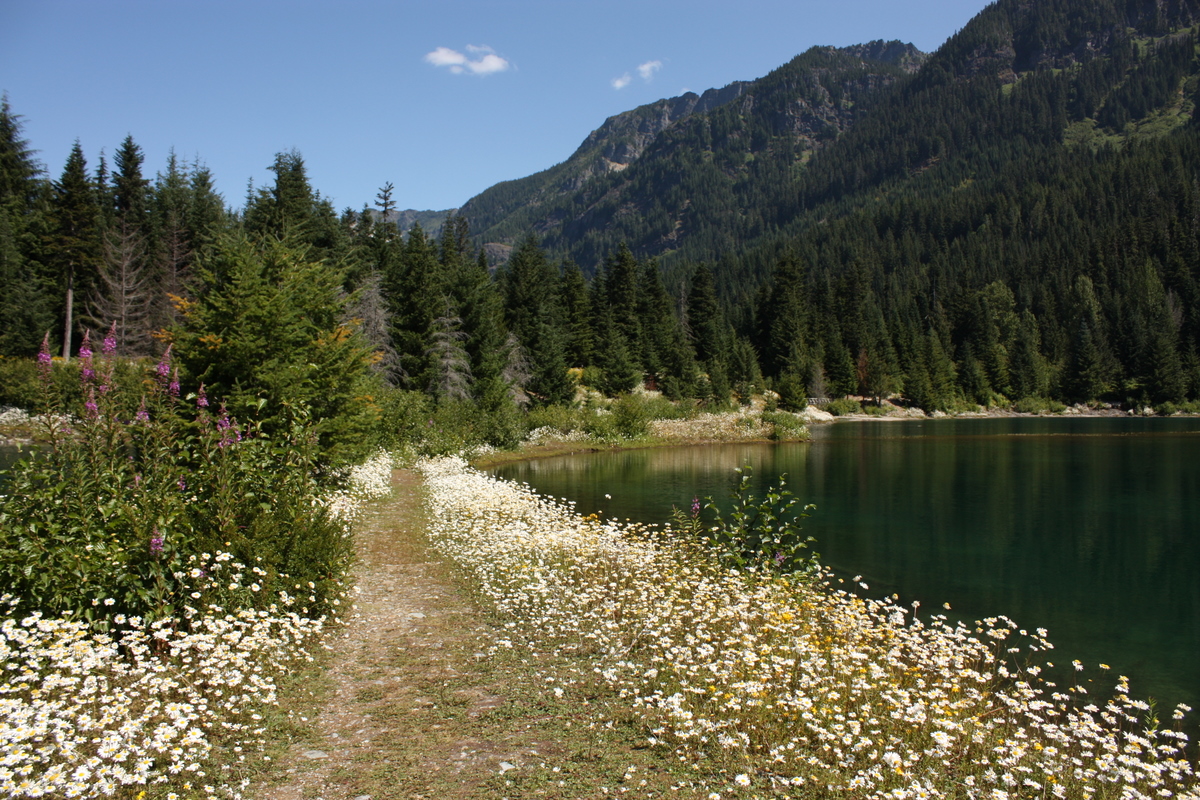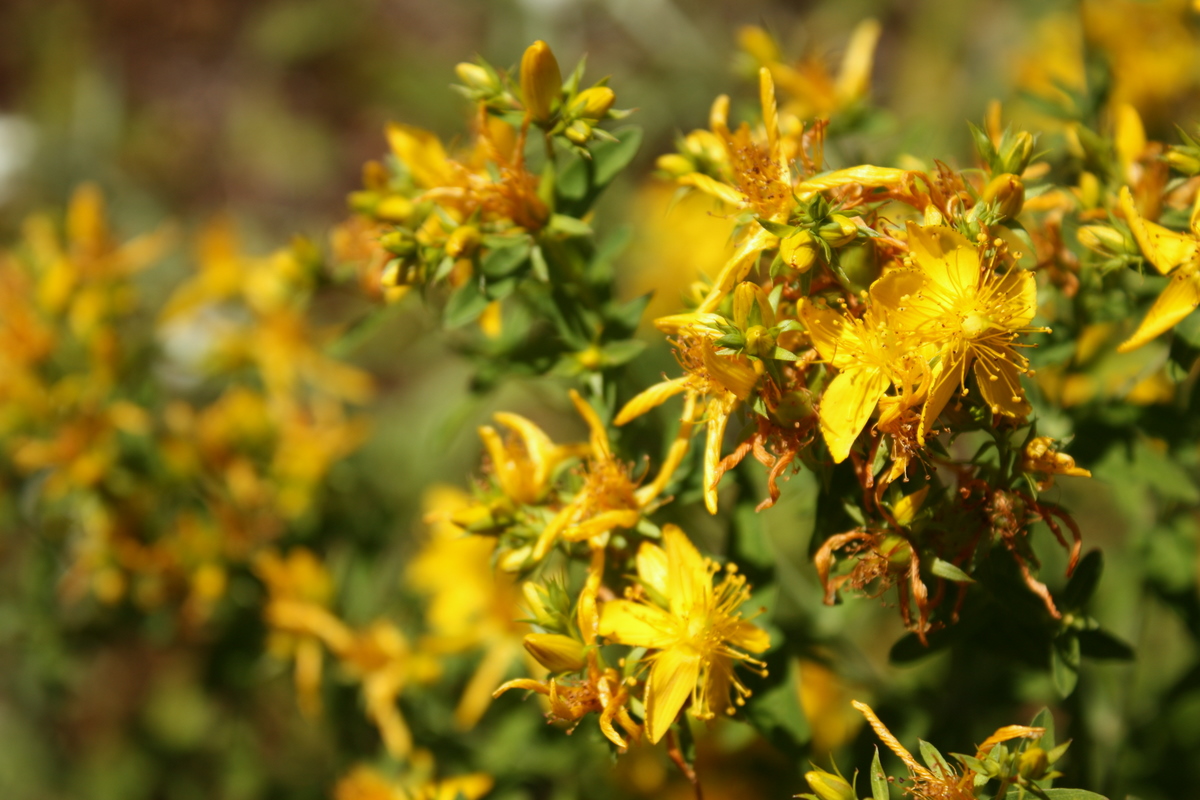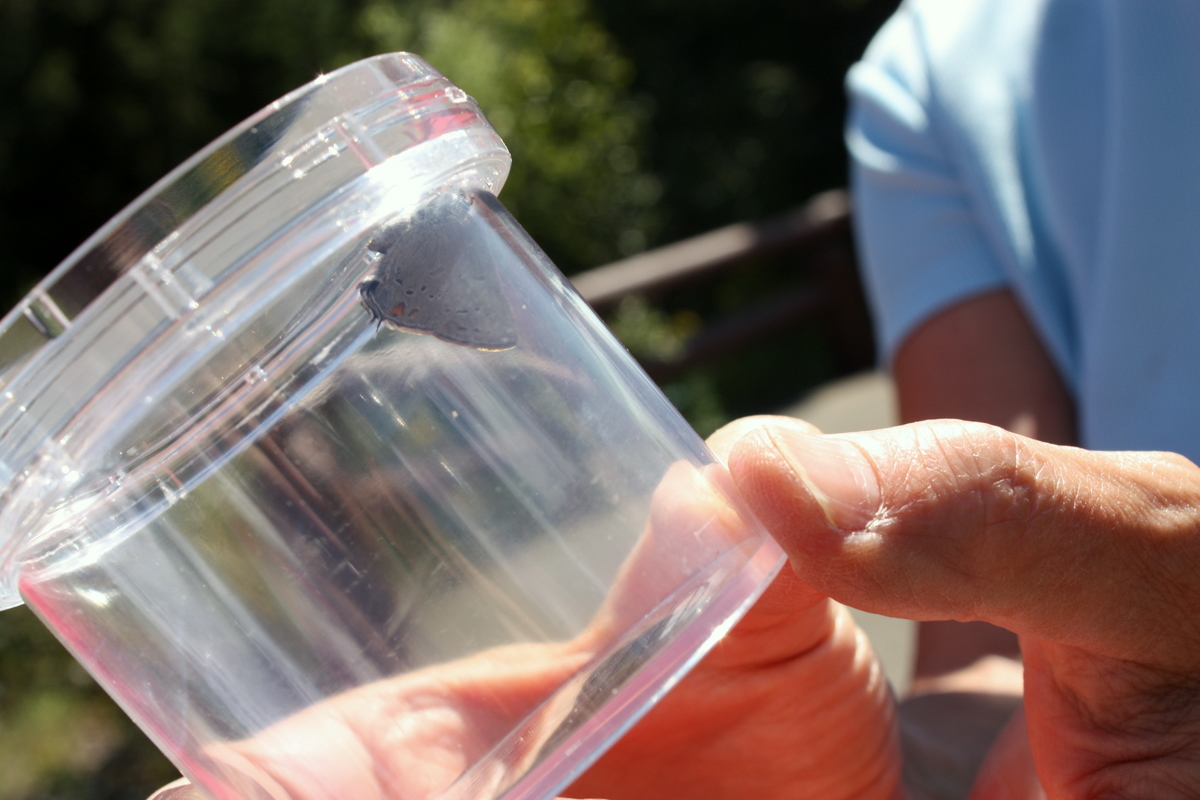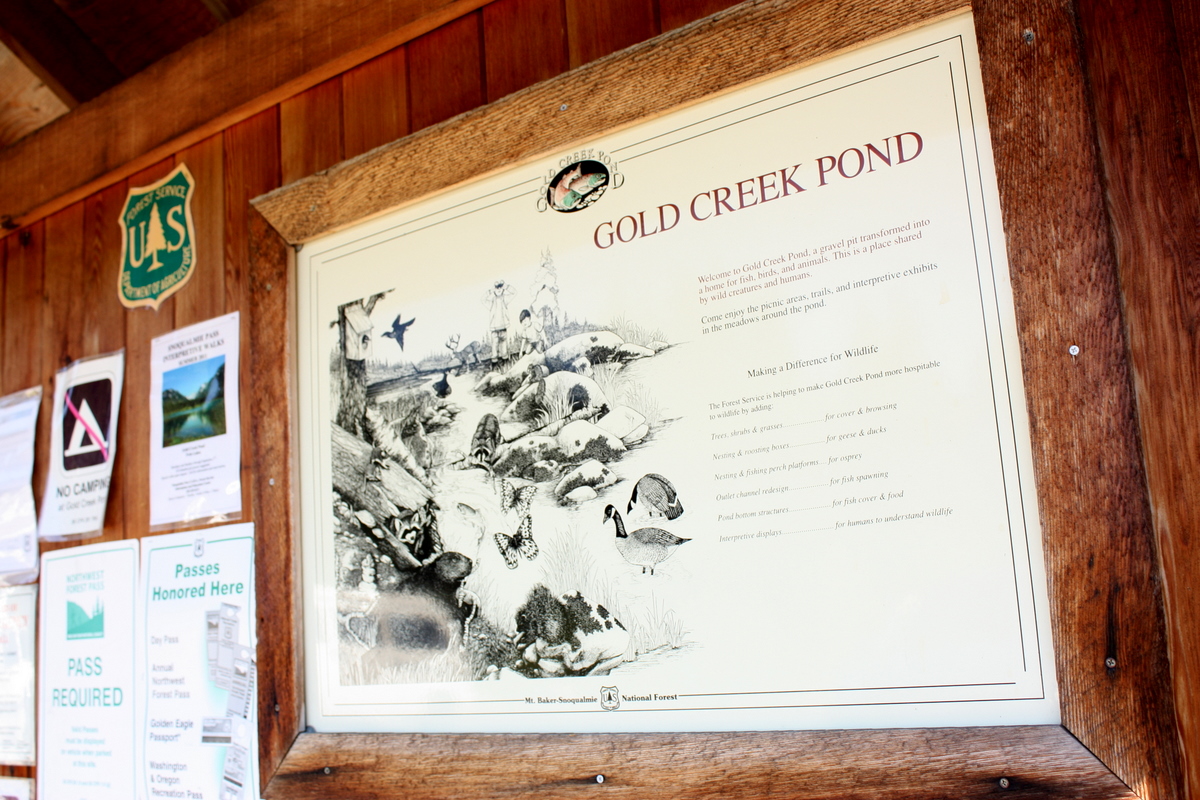 Gold Creek Pond Trail
August 19, 2011: Gold Creek Pond is a 1-mile, ADA-accessible trail near Snoqualmie Pass. It's a great outing if you have young kids and/or a stroller or folks with mobility challenges. My dad was in town for a visit, so we took a drive out and enjoyed the sunny day there.
Please note you do need a NW Forest Pass for this trail. You can buy one at the visitor center near the trail (US Forest Services Visitor Info; 69805 State Route 906). But also note that it might not always be open, so your best bet is to pick one up on town. I have gotten them at The Mountaineers.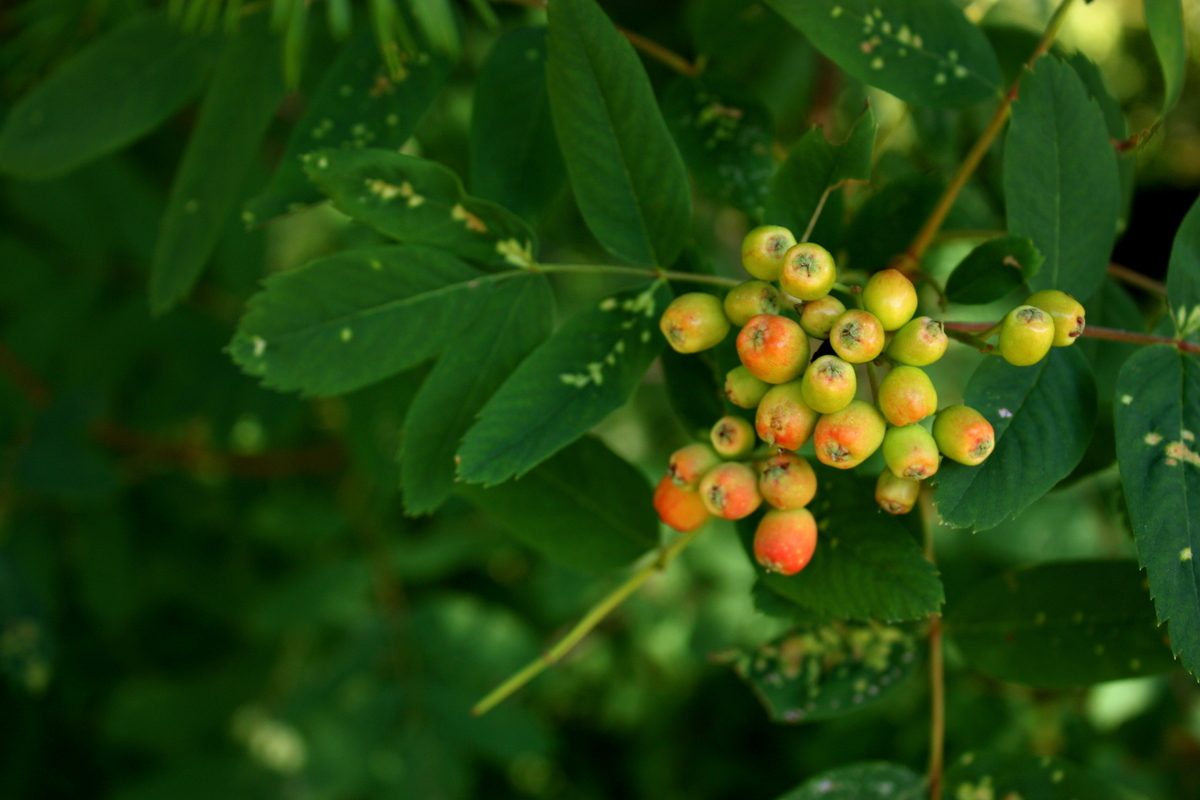 I warned my dad I'd probably be annoying, pointing out plants I've recently learned. But on the way in to the trail, he asked me what this plant is...and it's not one I knew yet. After our walk, I tracked it down: it's Sitka mountain-ash (Sorbus sitchensis).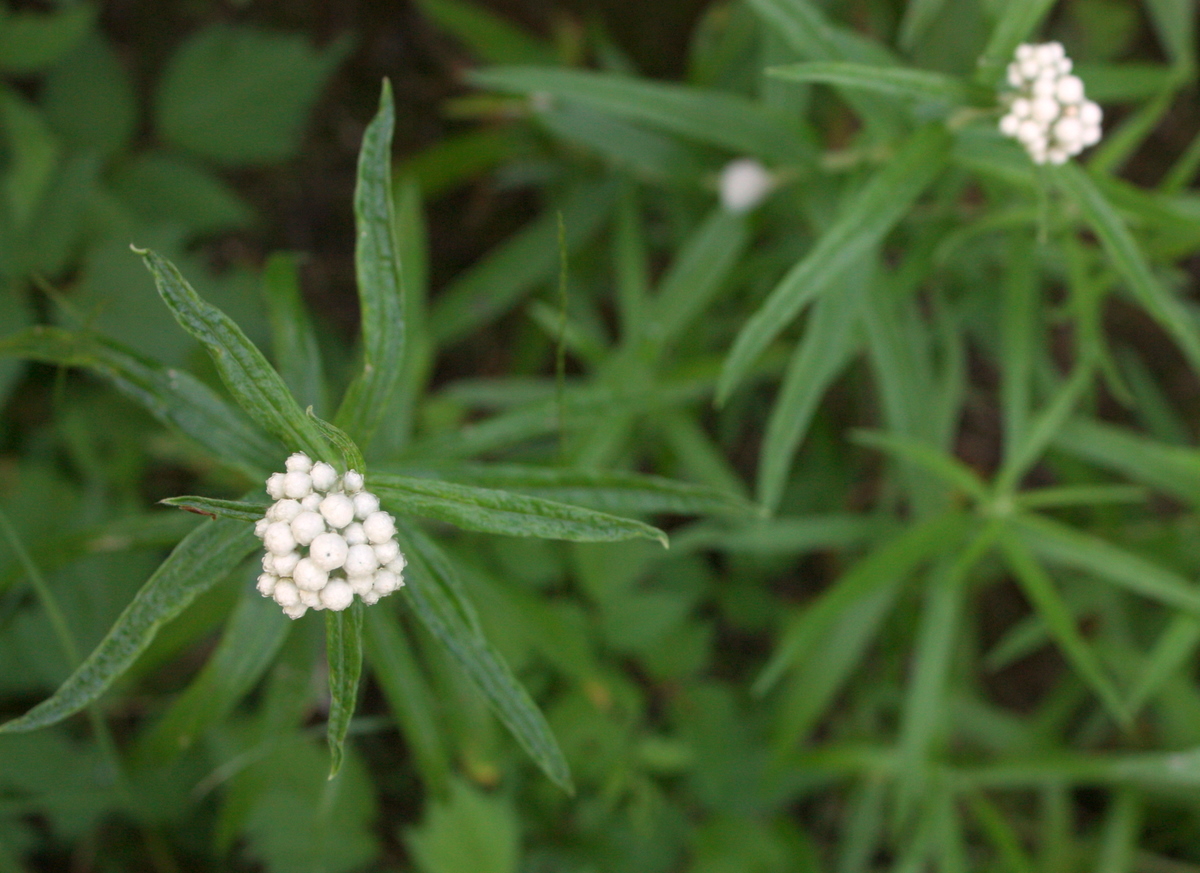 Pearly everlasting
Then he asked me about these white flowers. Also didn't know! I know now that they are Anaphalis/Pearly everlasting.
Dad on trail
The trail has both paved and boardwalk sections, with a few bridges over the creeks feeding into the pond. It has very little elevation gain (only 10 ft!) so again, a great trail for almost anyone.
It was an absolutely perfect day to be out.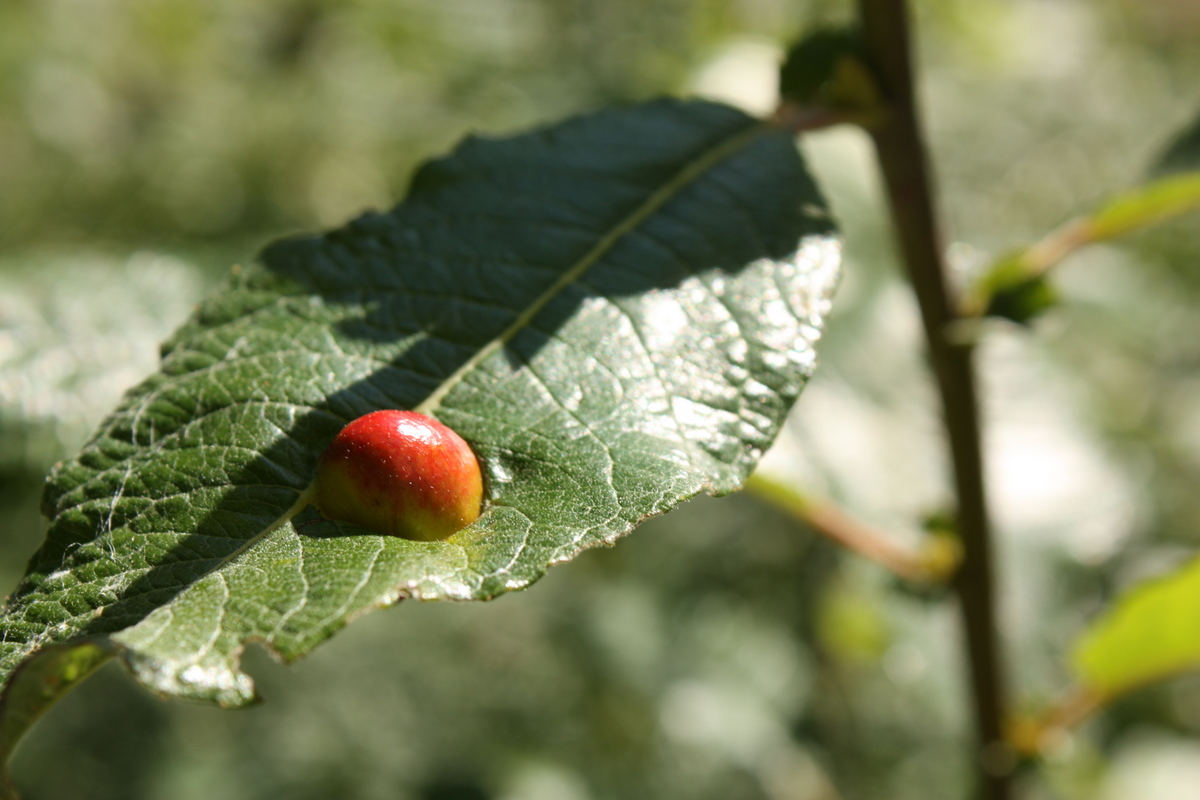 We saw many of these growths on plant leaves, which I believe are galls, and based on this post on Bugnet, I think this might be a Pontania sawfly gall. bugguide.net/node/view/528293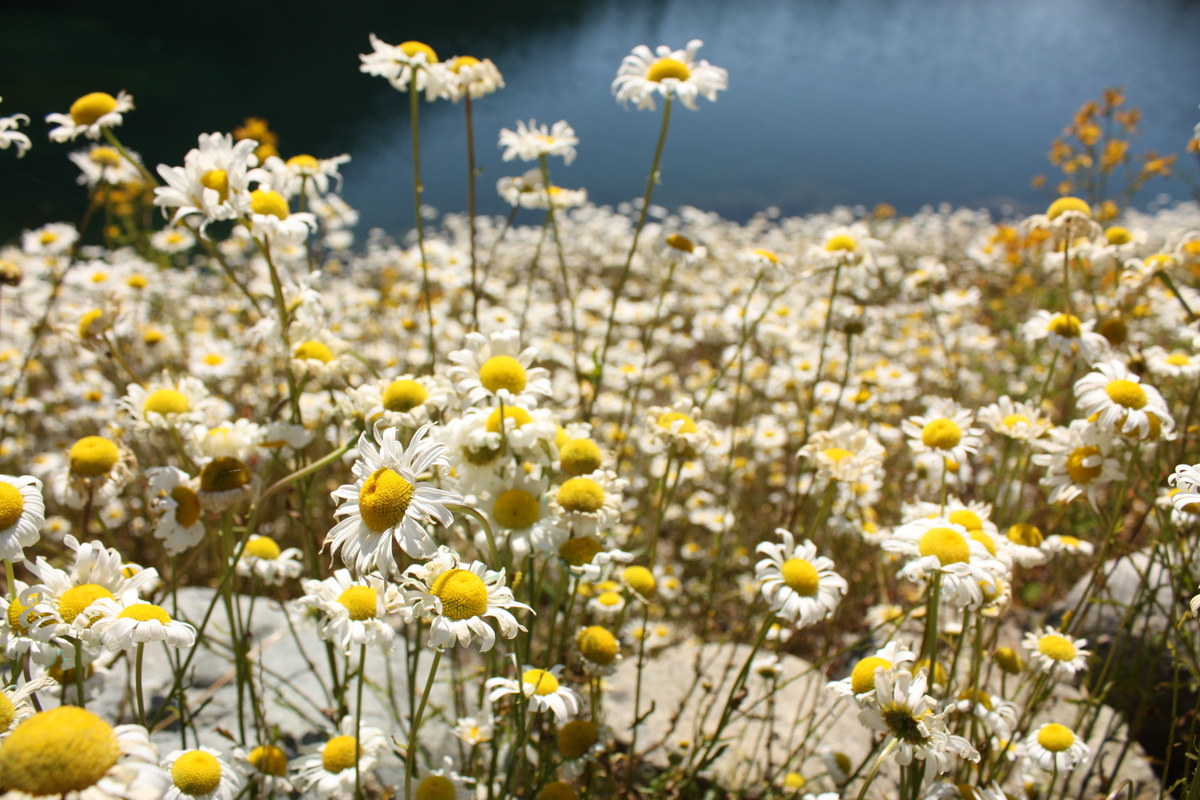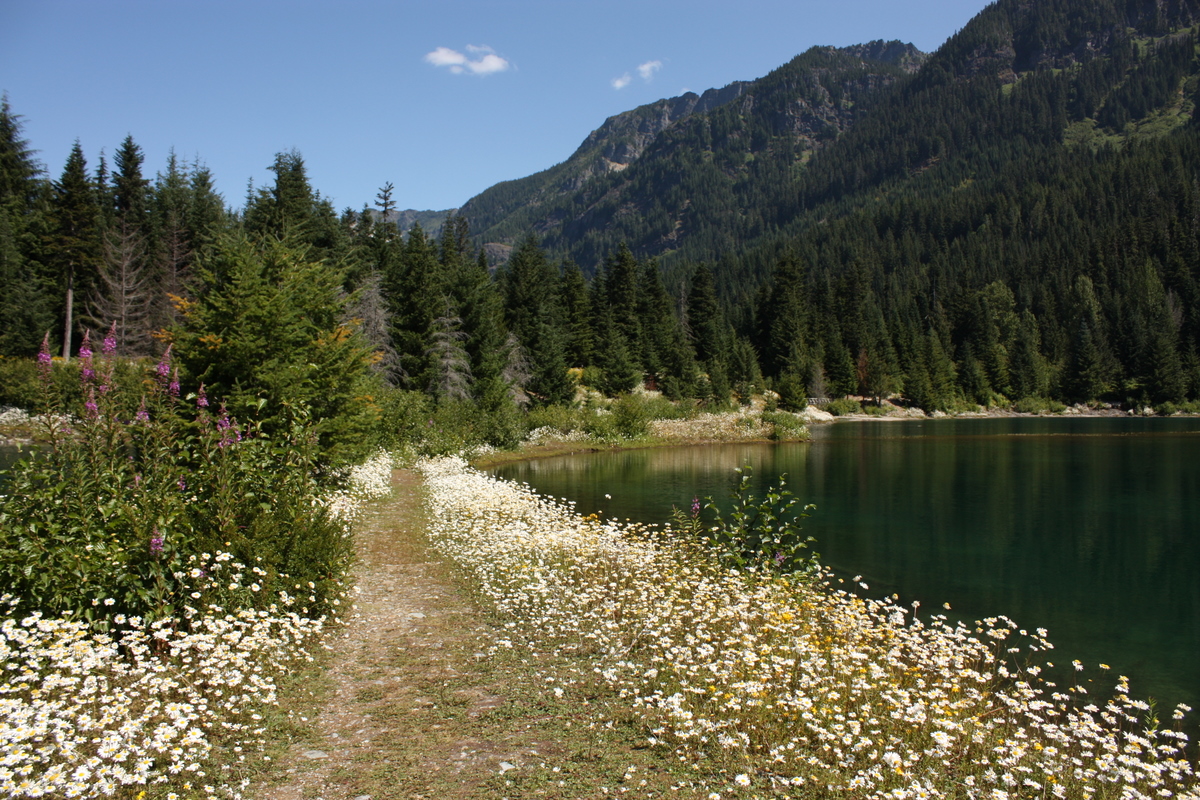 Mullein (Verbascum thapsus)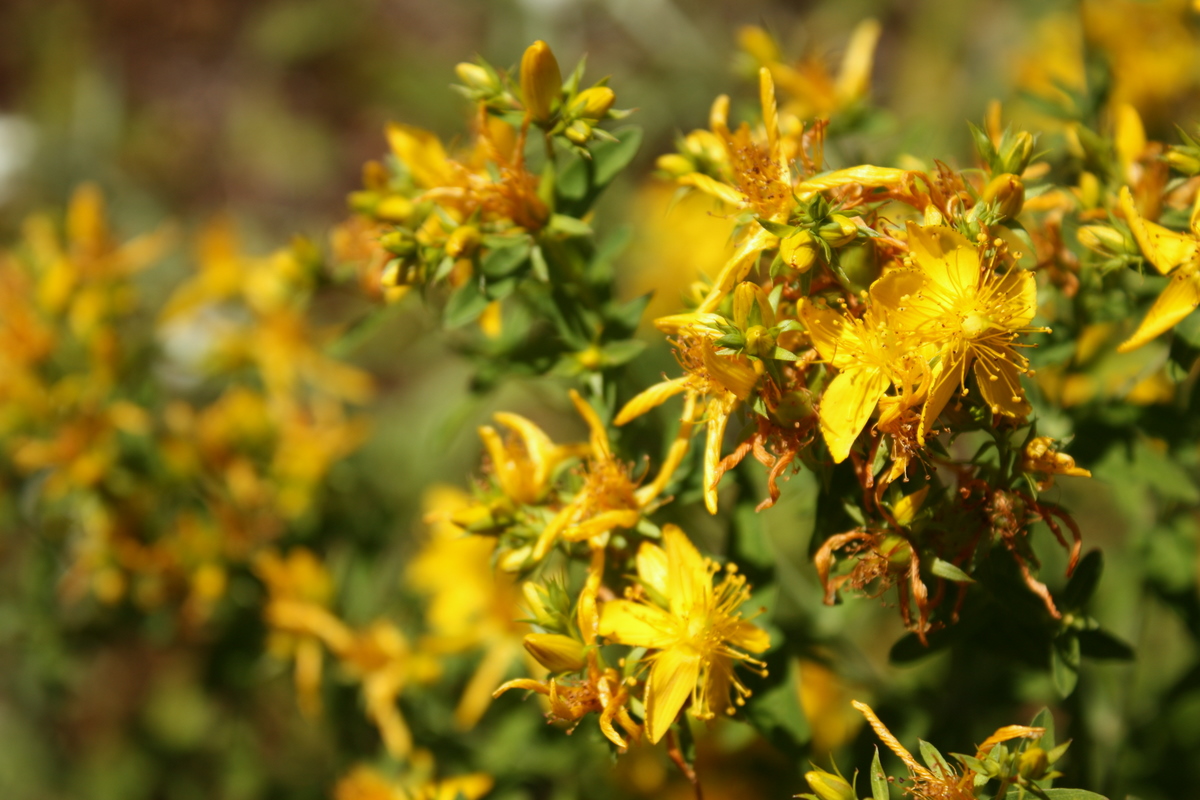 St. John's Wort (Hypericum perforatum)
There are several picnic tables at the pond, although not a lot of shade on the majority of them.
We ran into two women catching butterflies.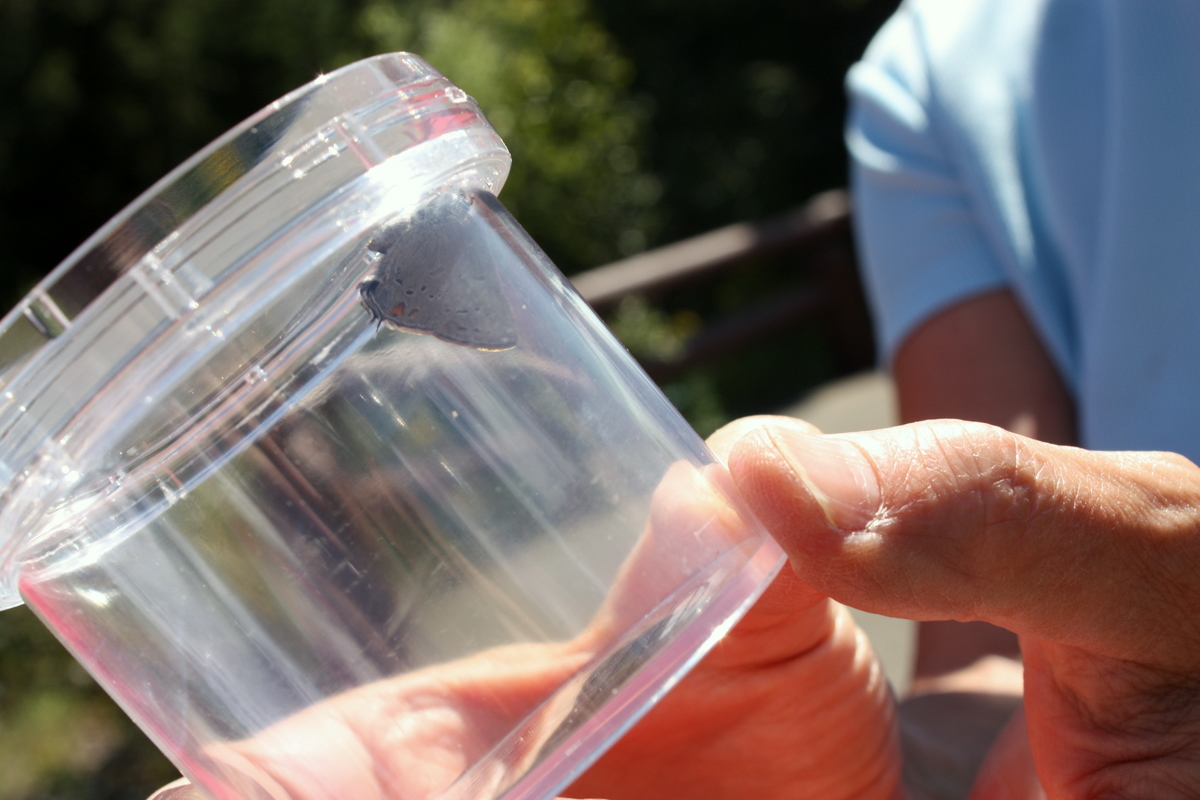 I thought this picture was going to turn out a little better than it did...and I also thought I'd remember the name of the butterfly! This was a little guy with a blue back (he wouldn't open up so we could see), and a gray underside with an orange spot.