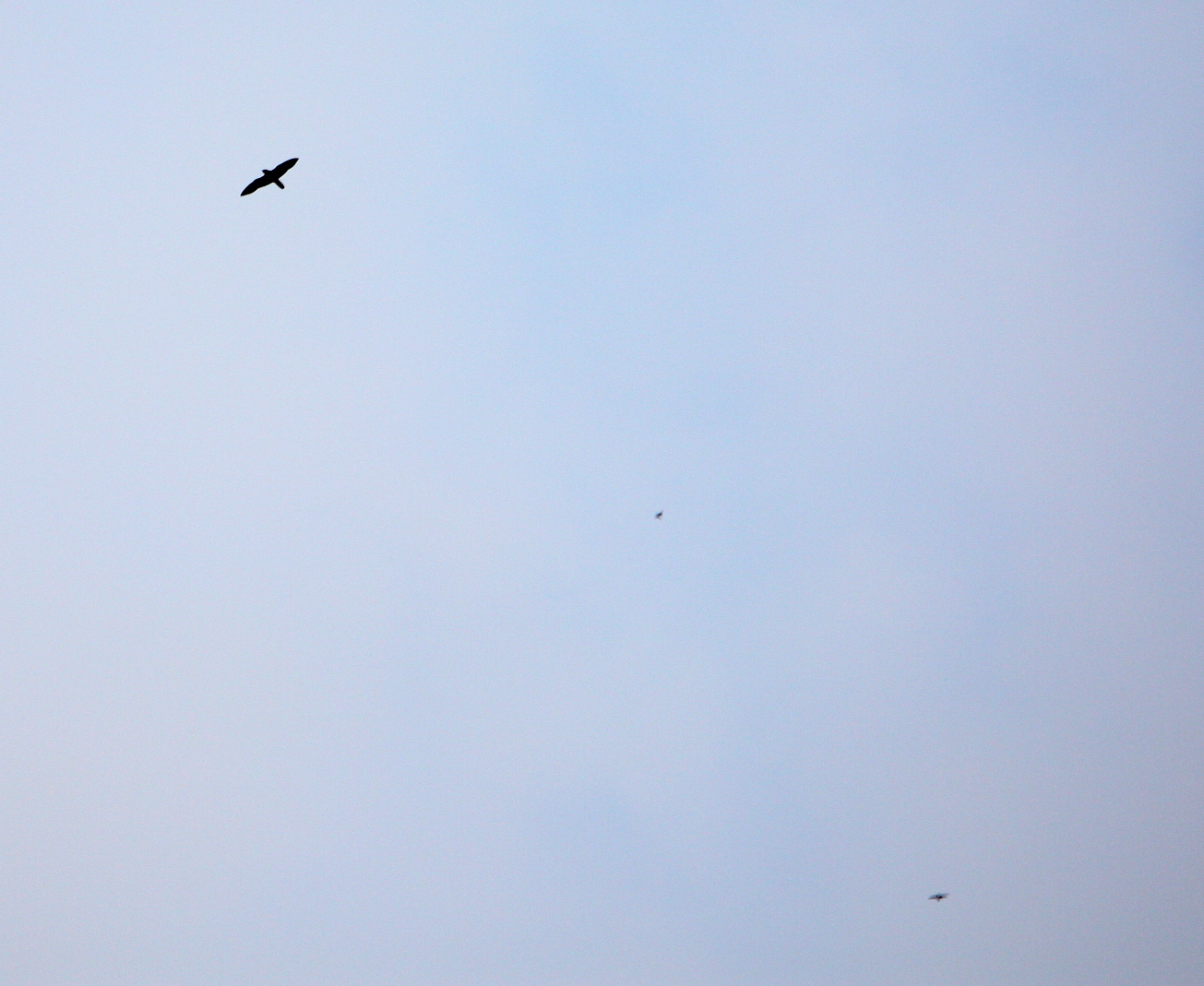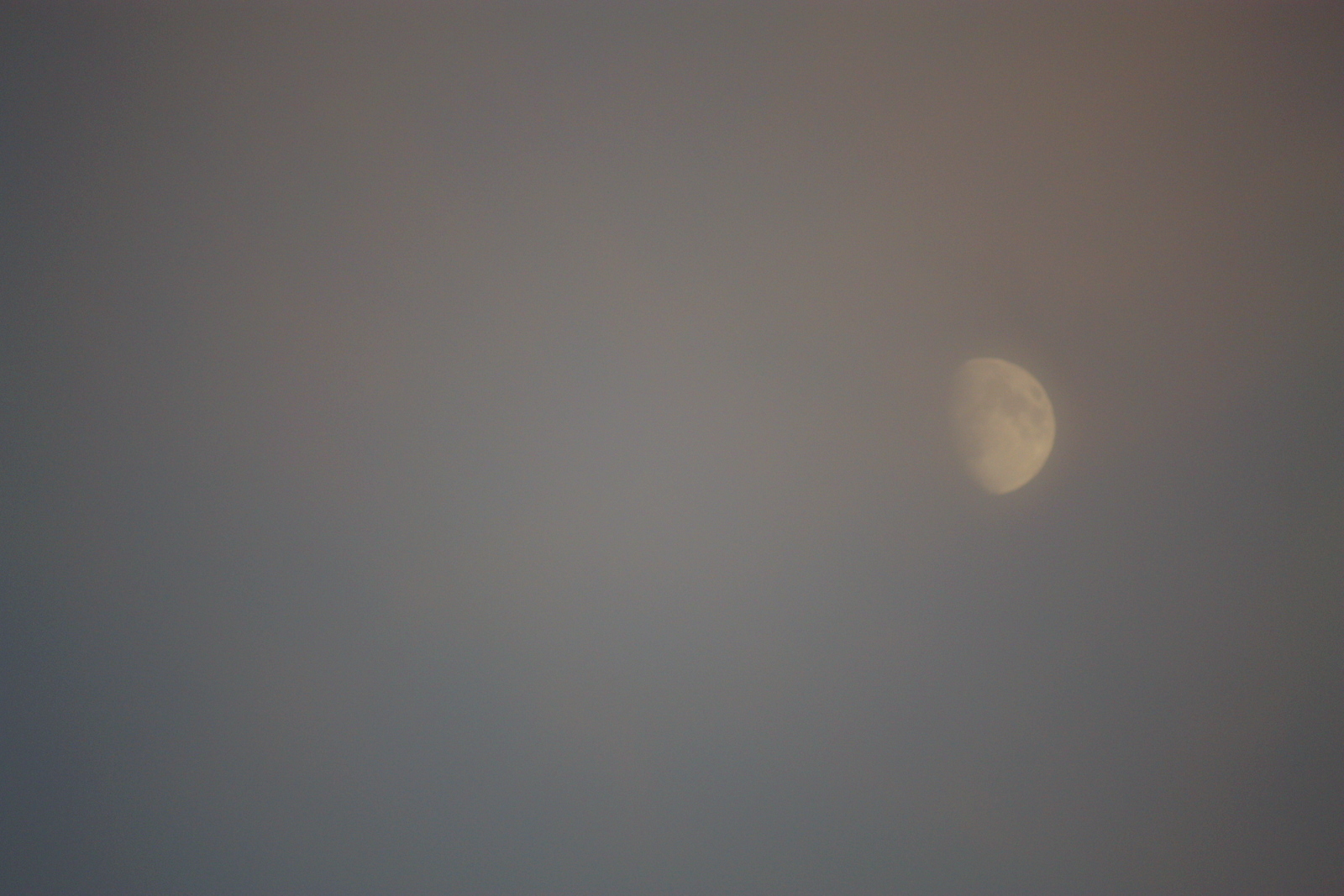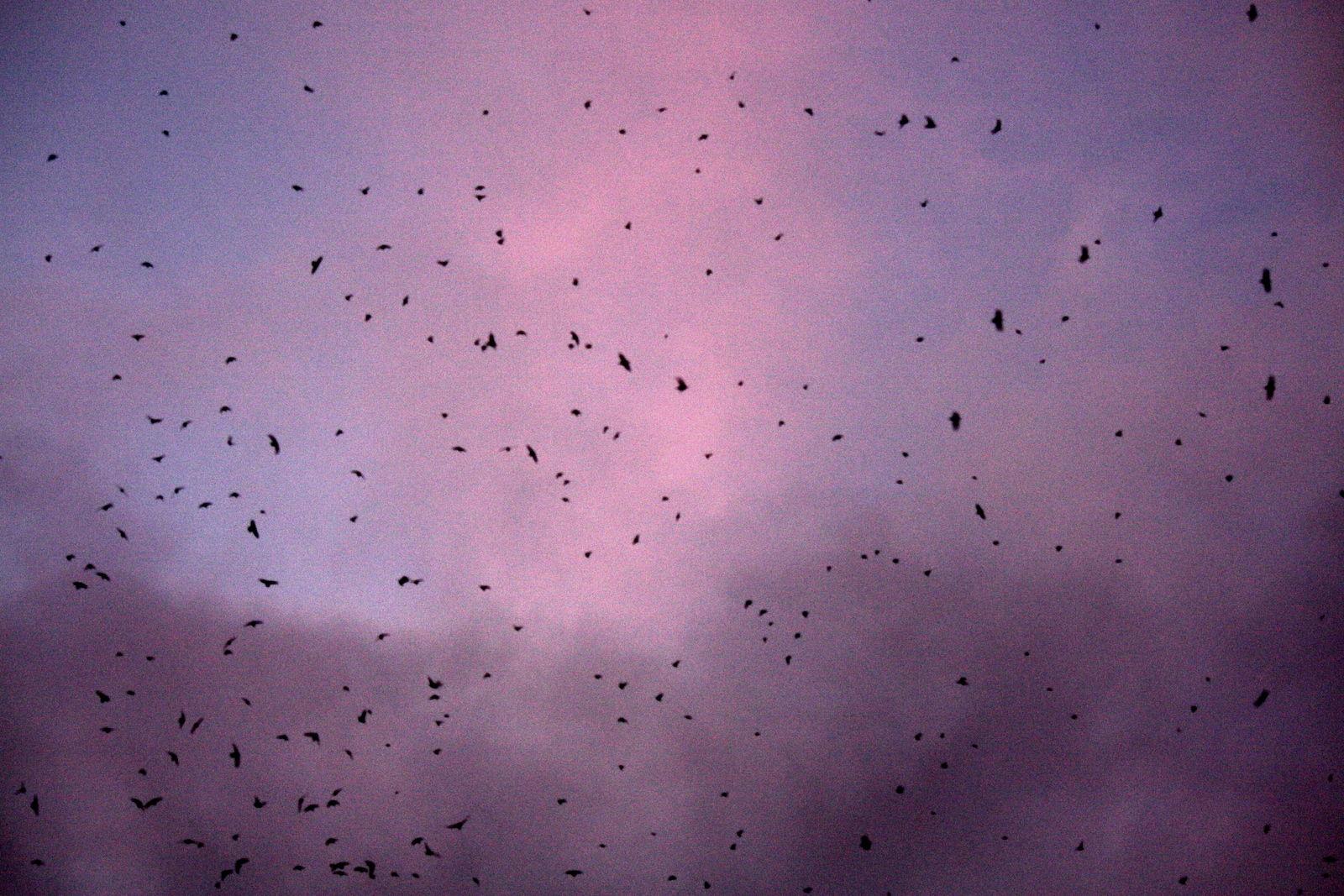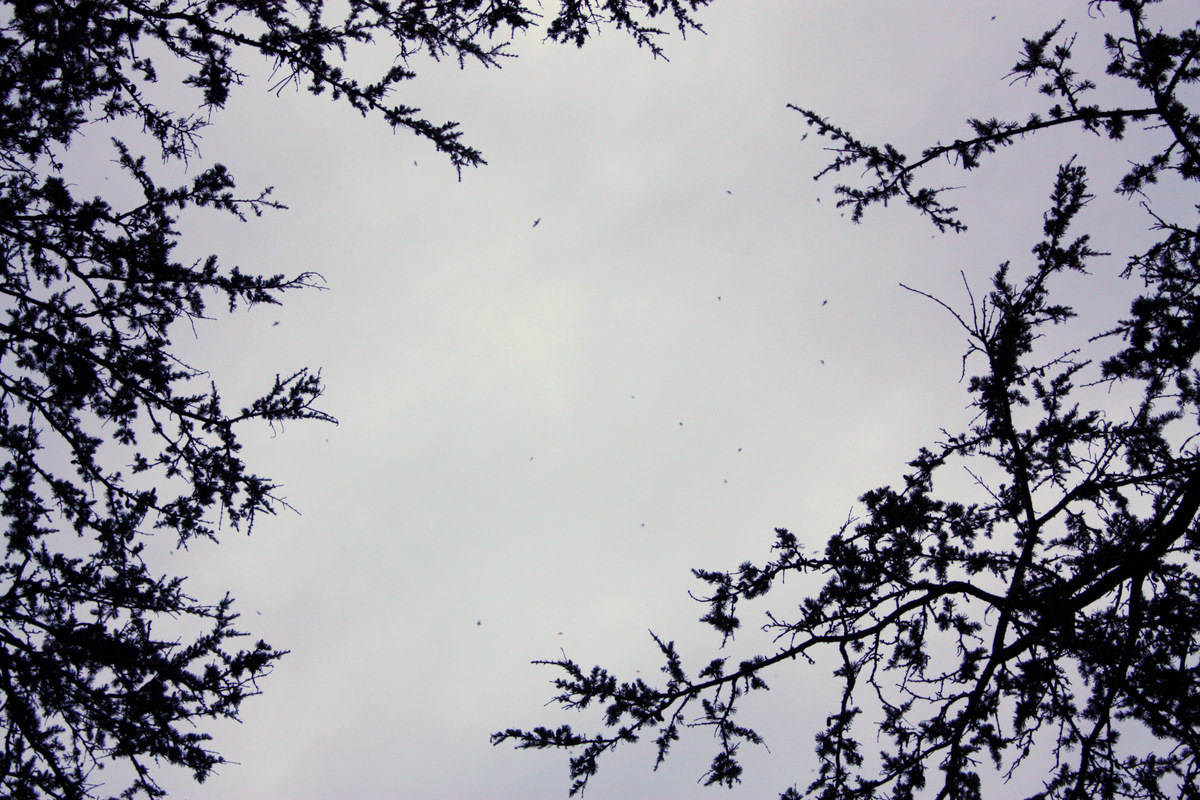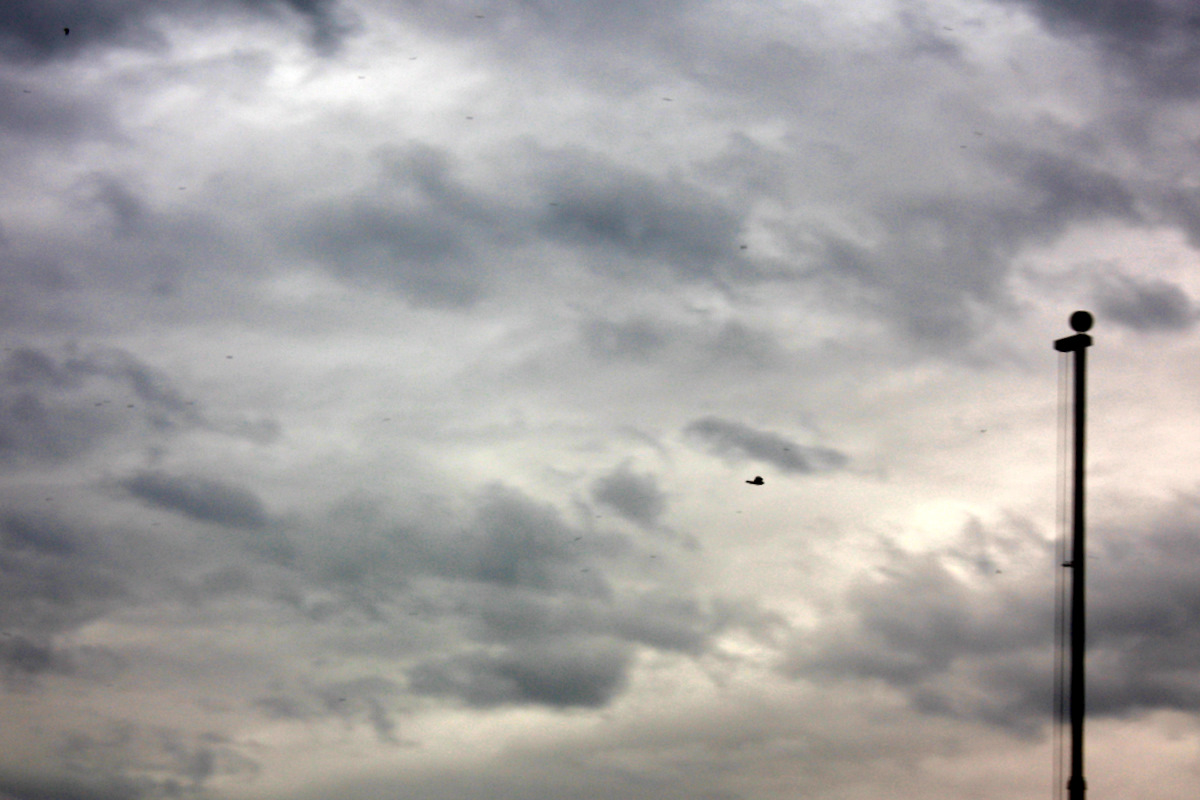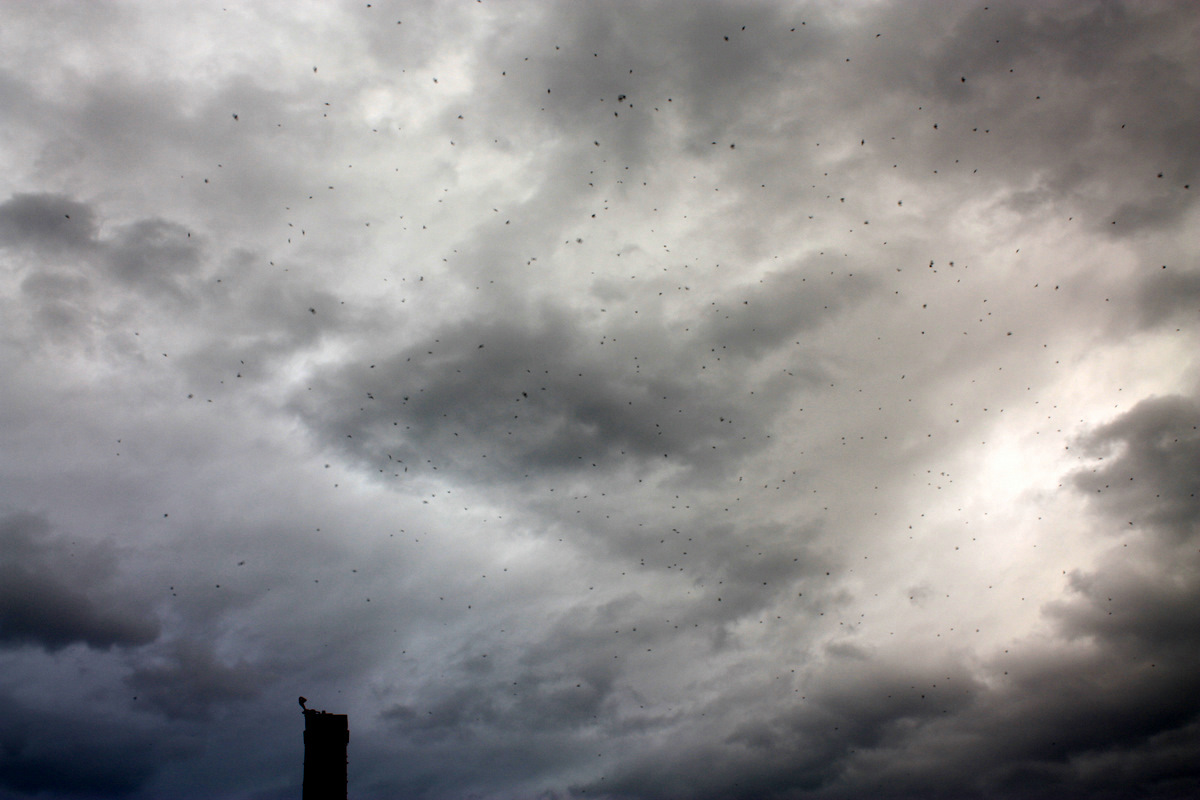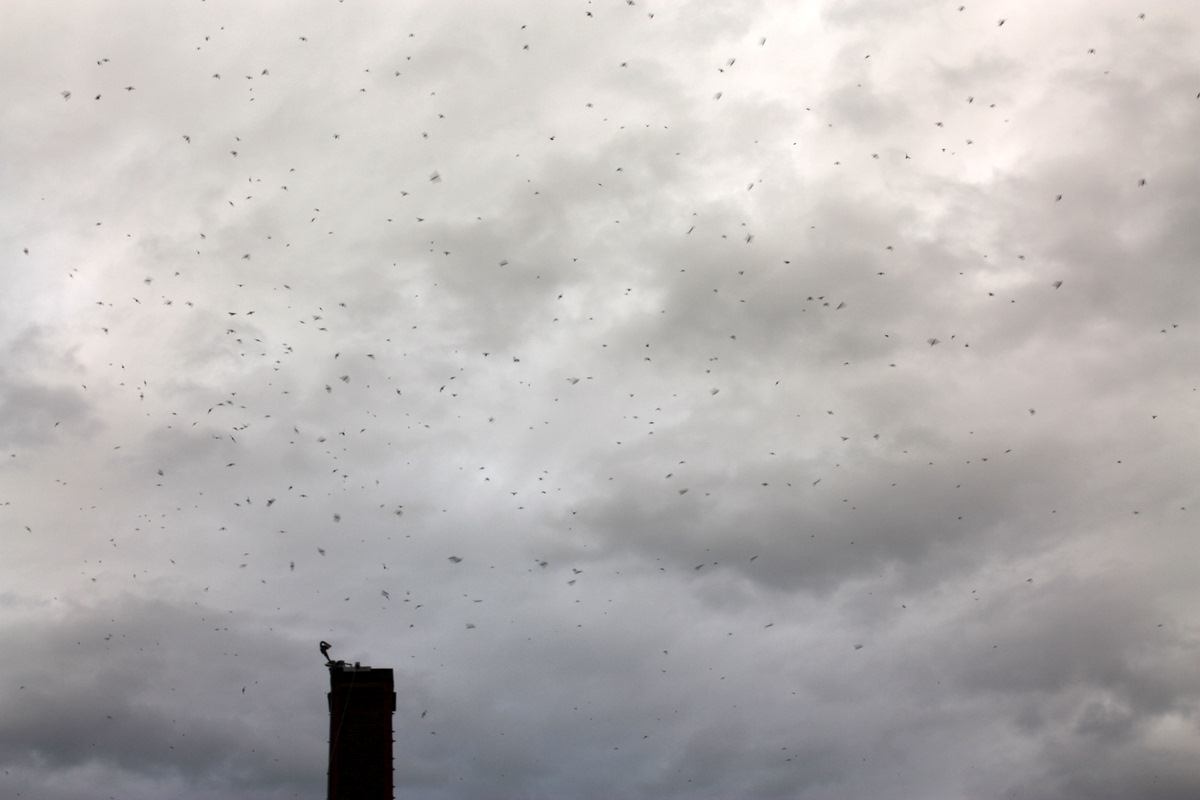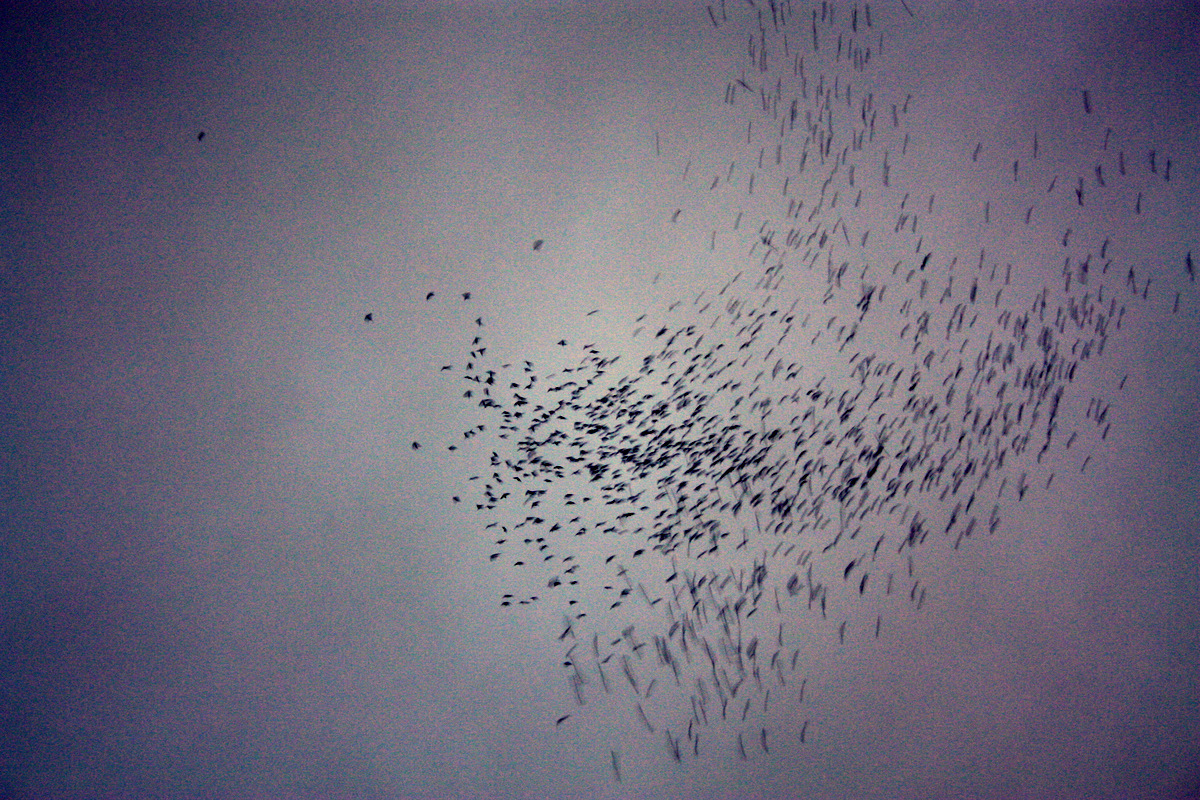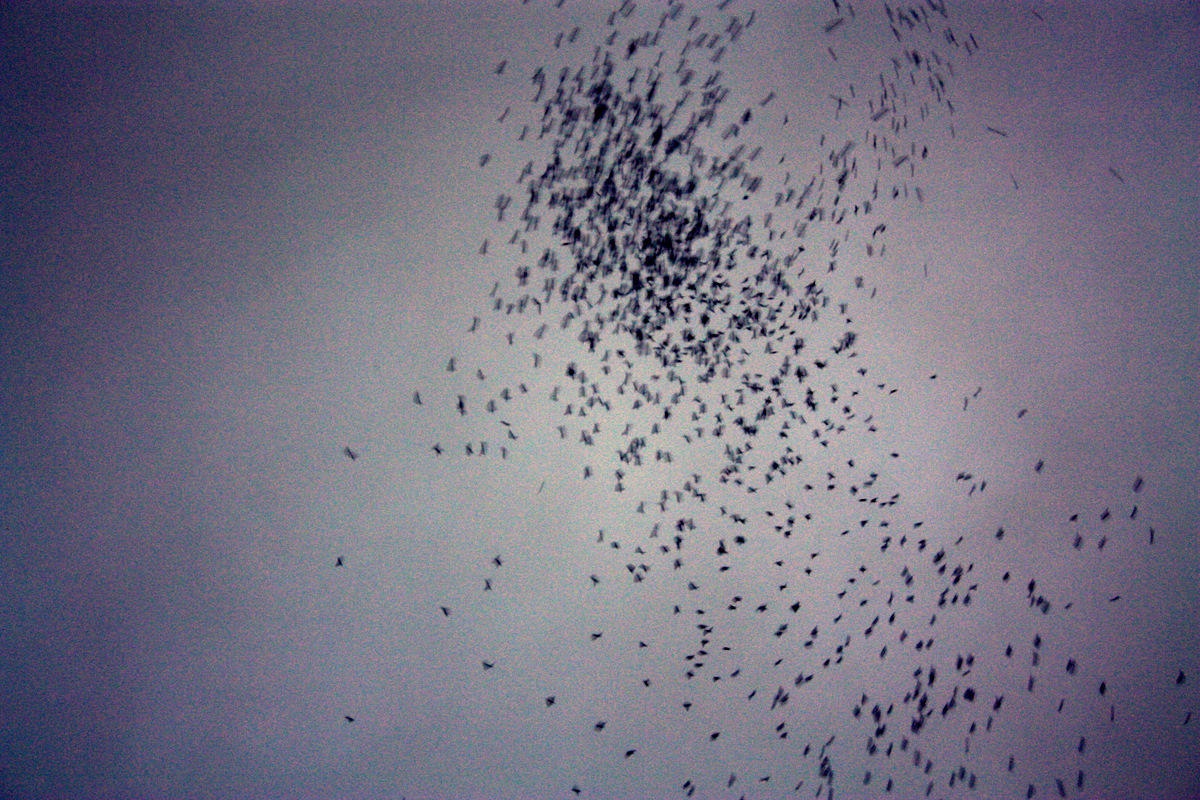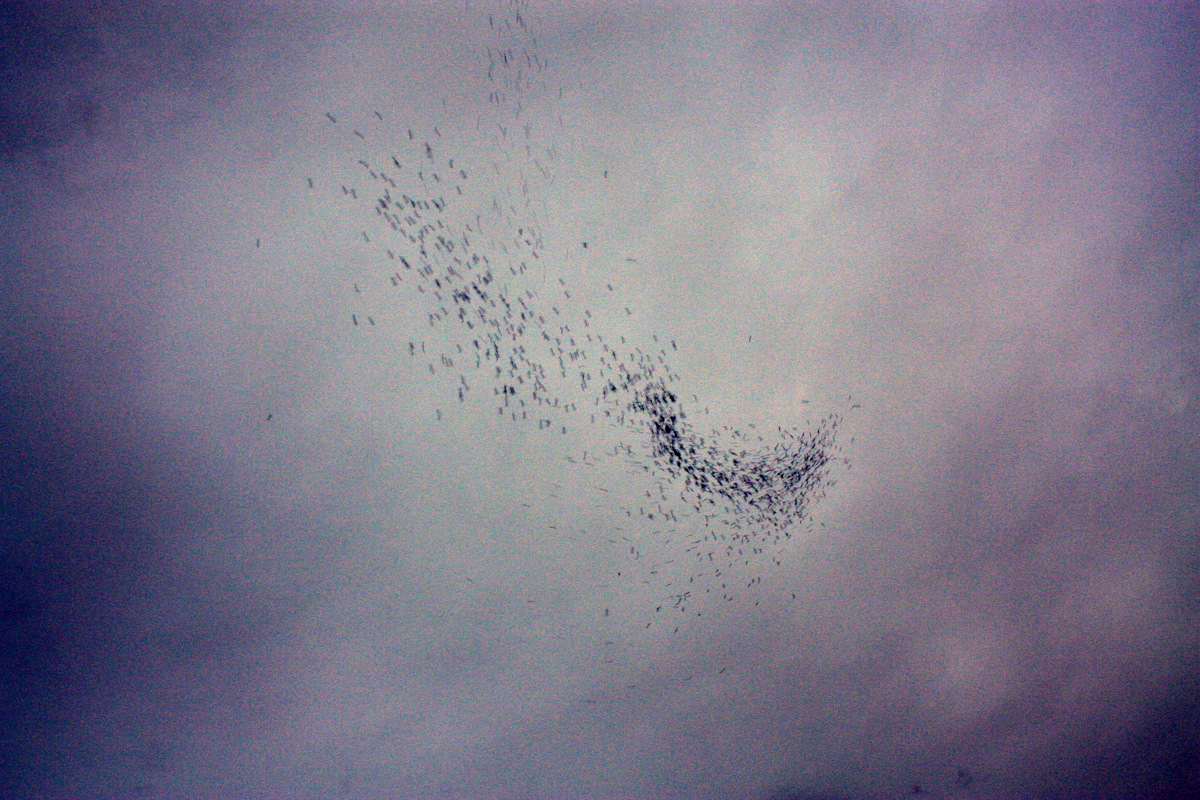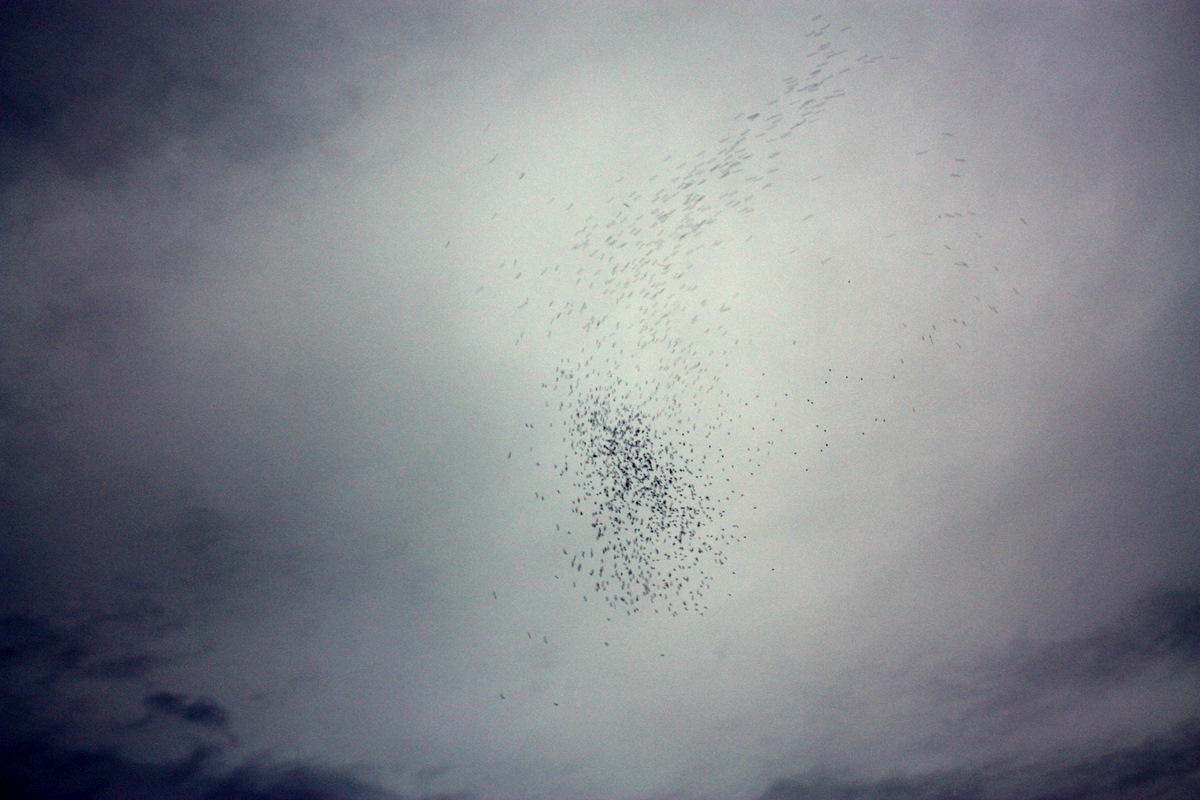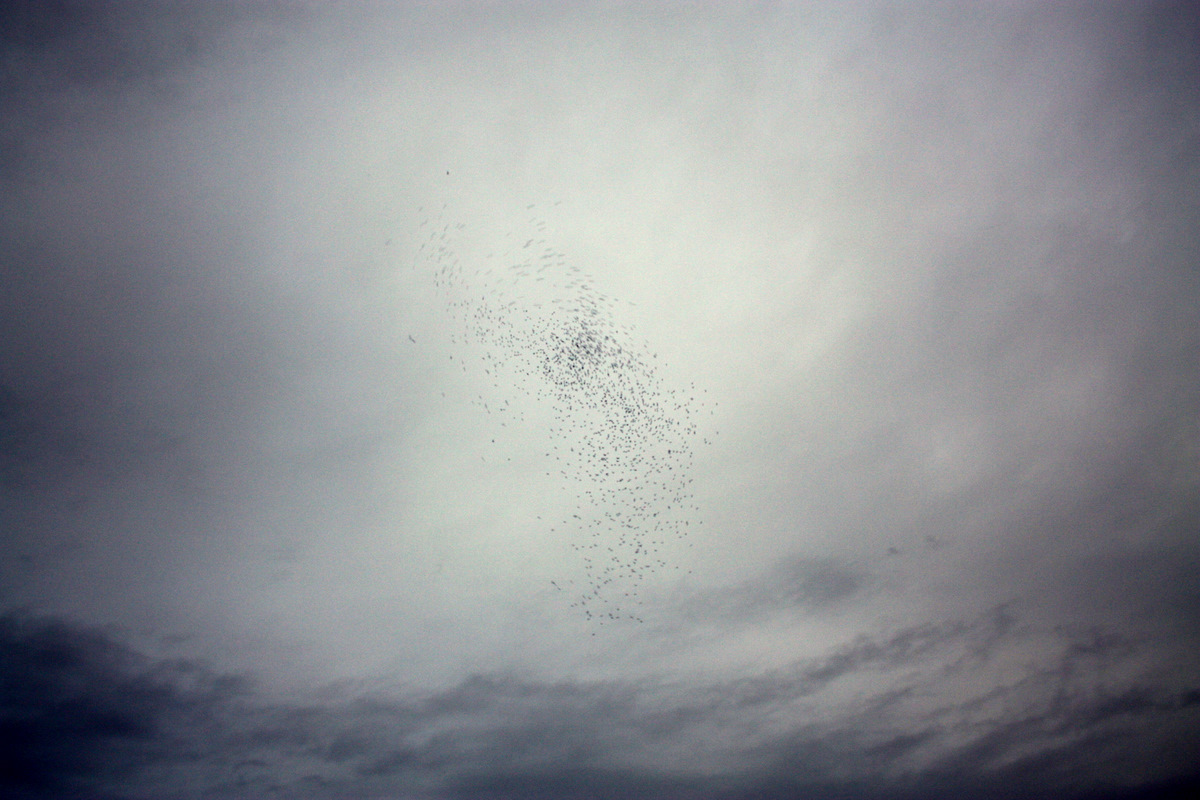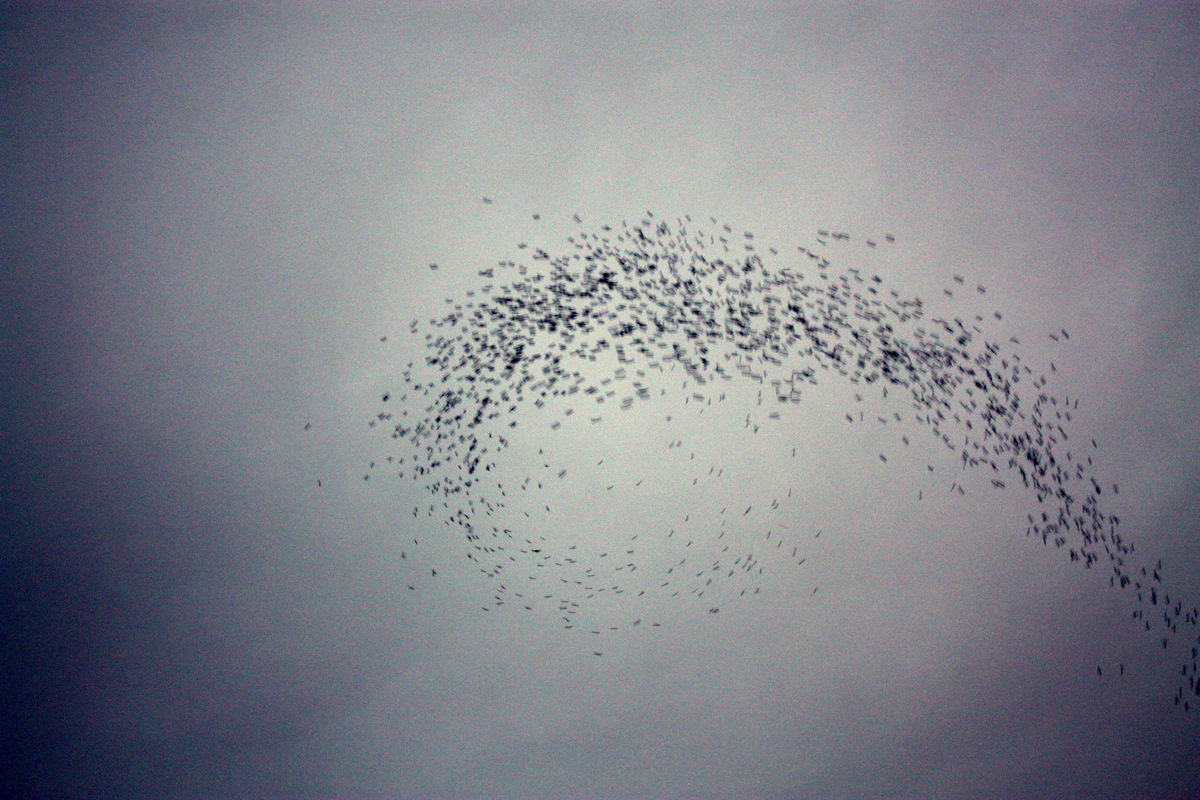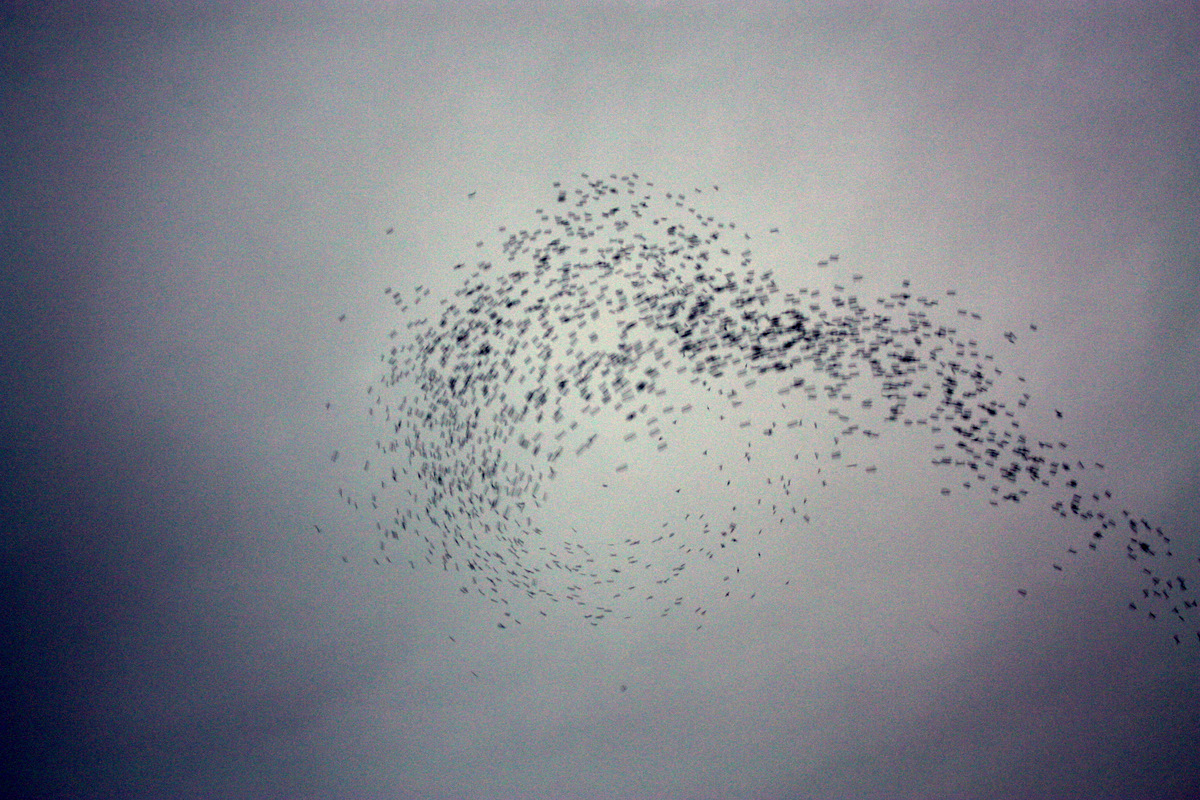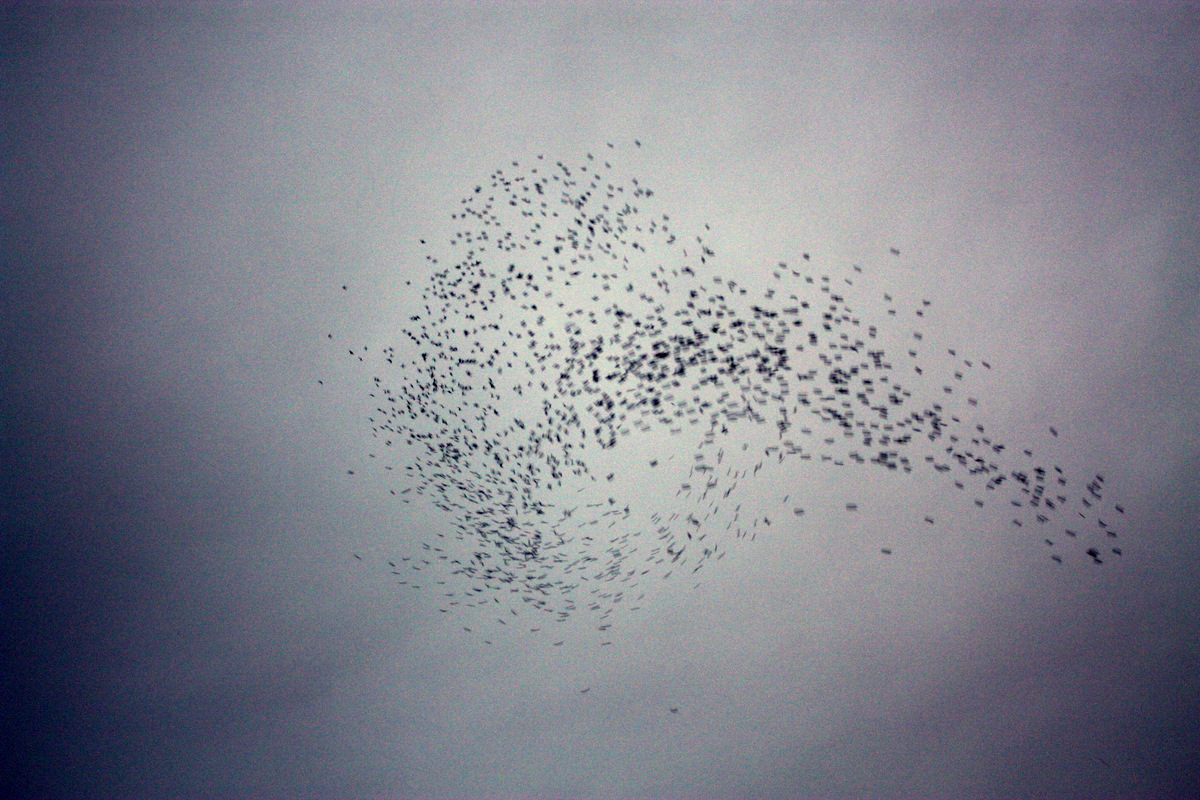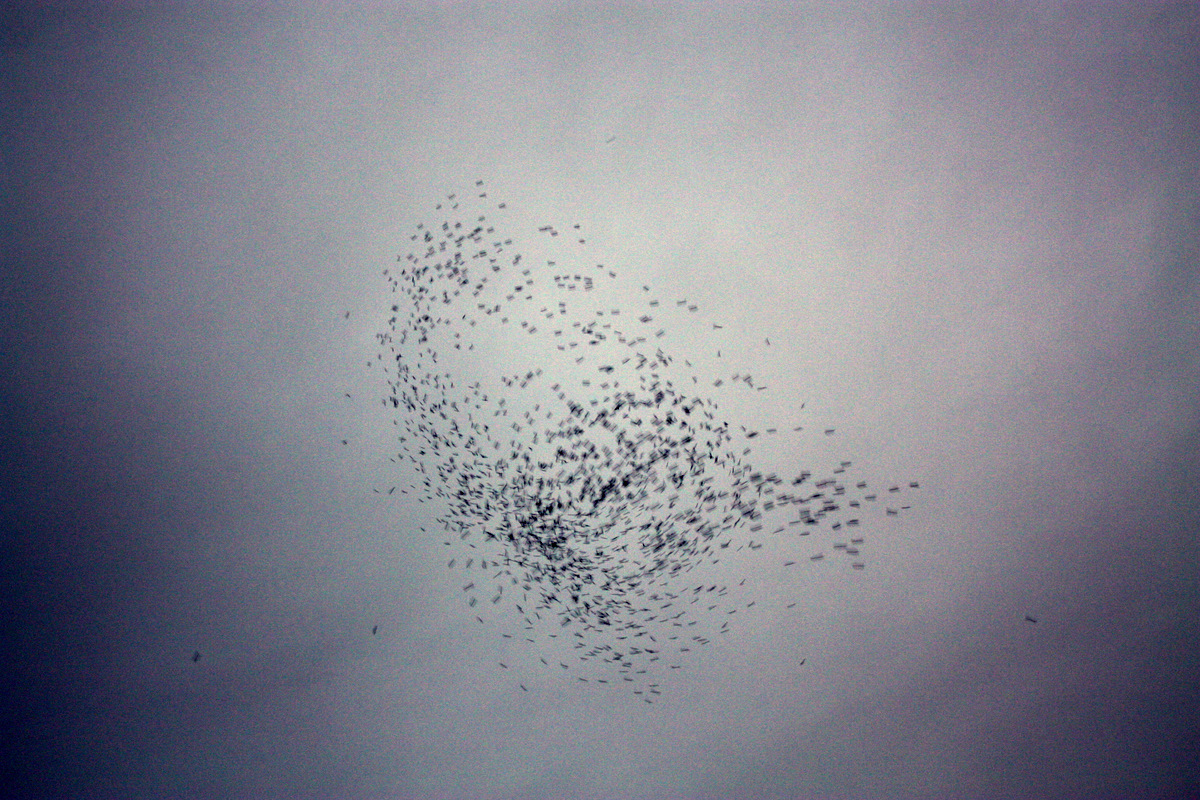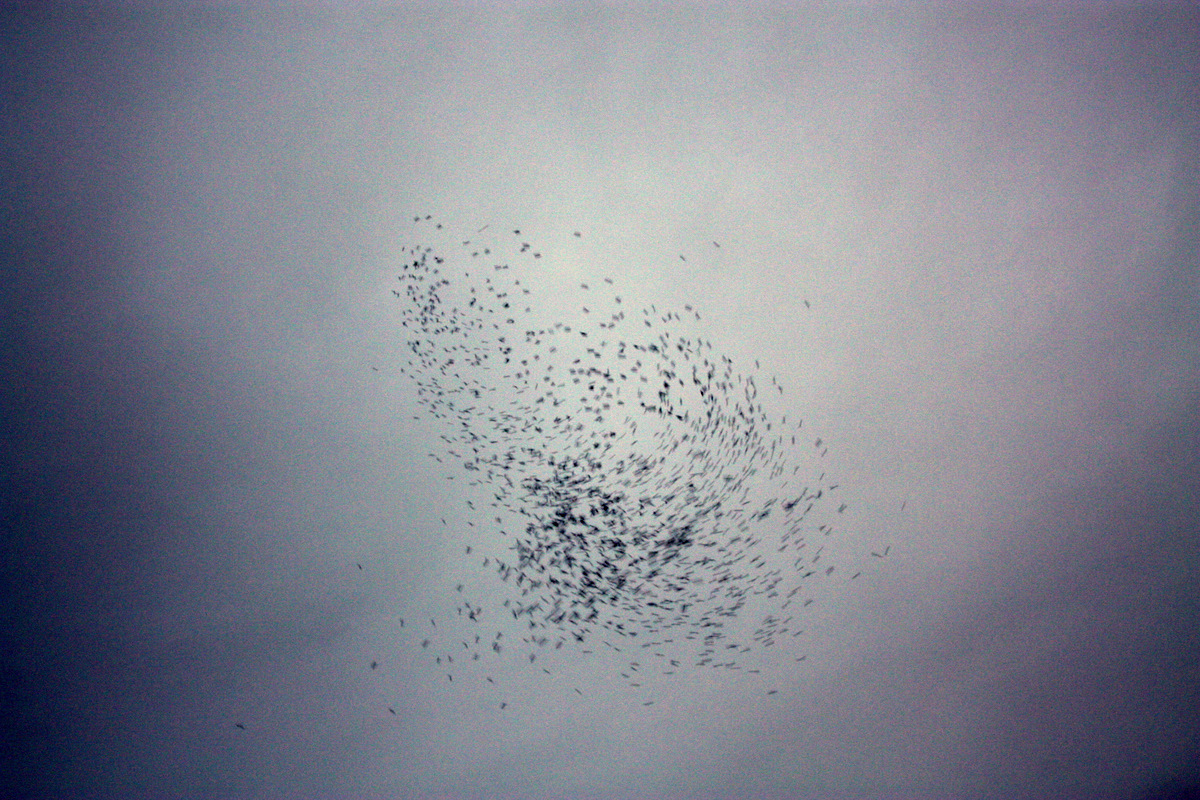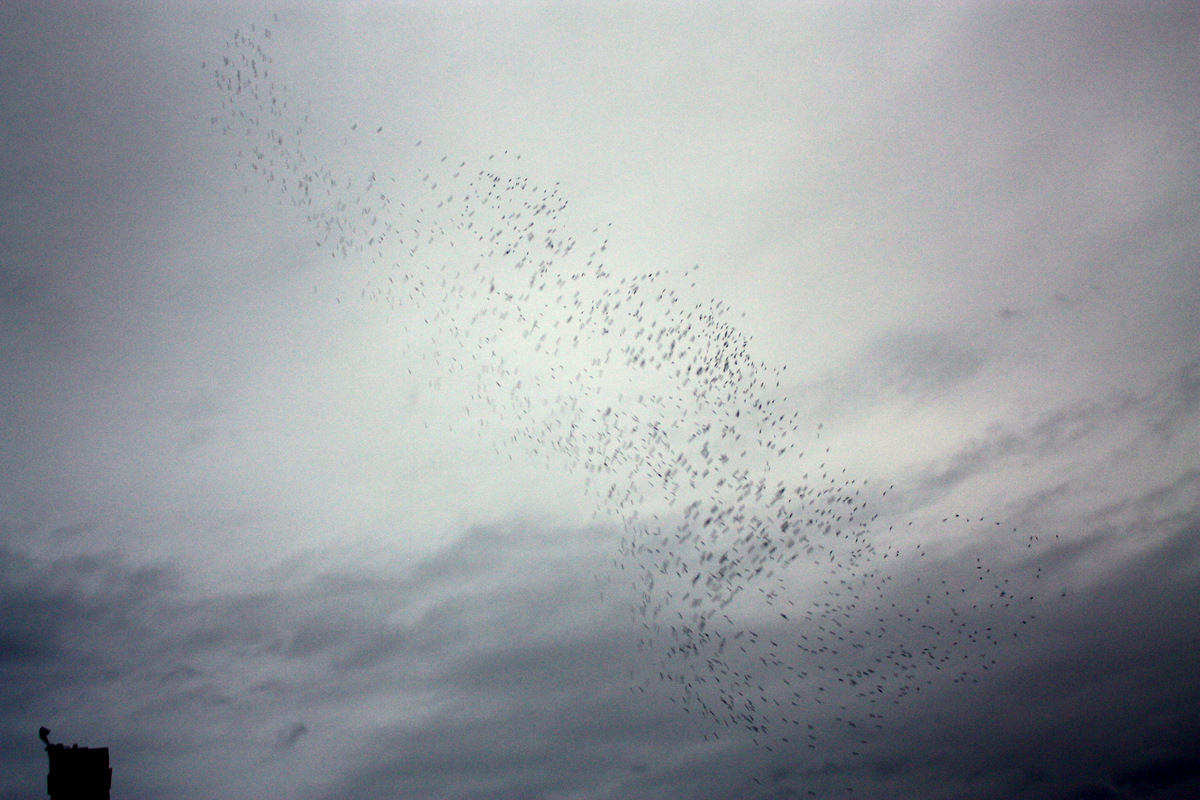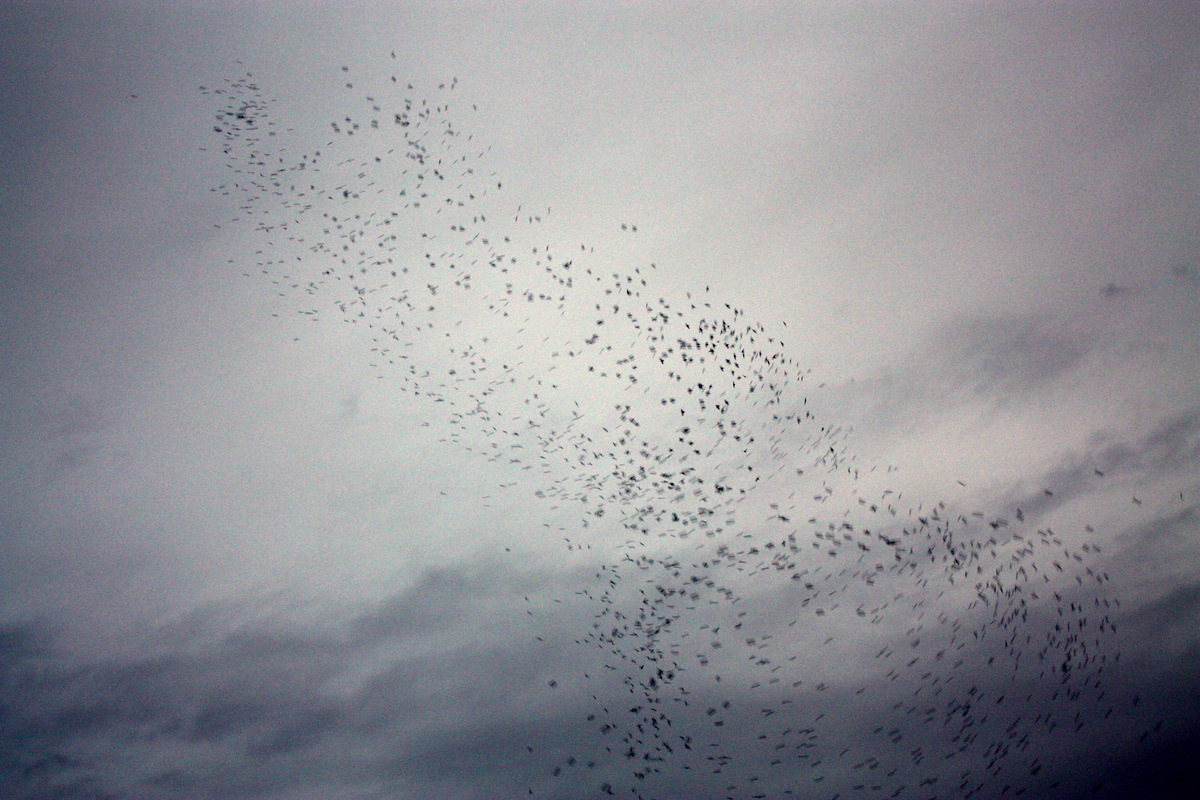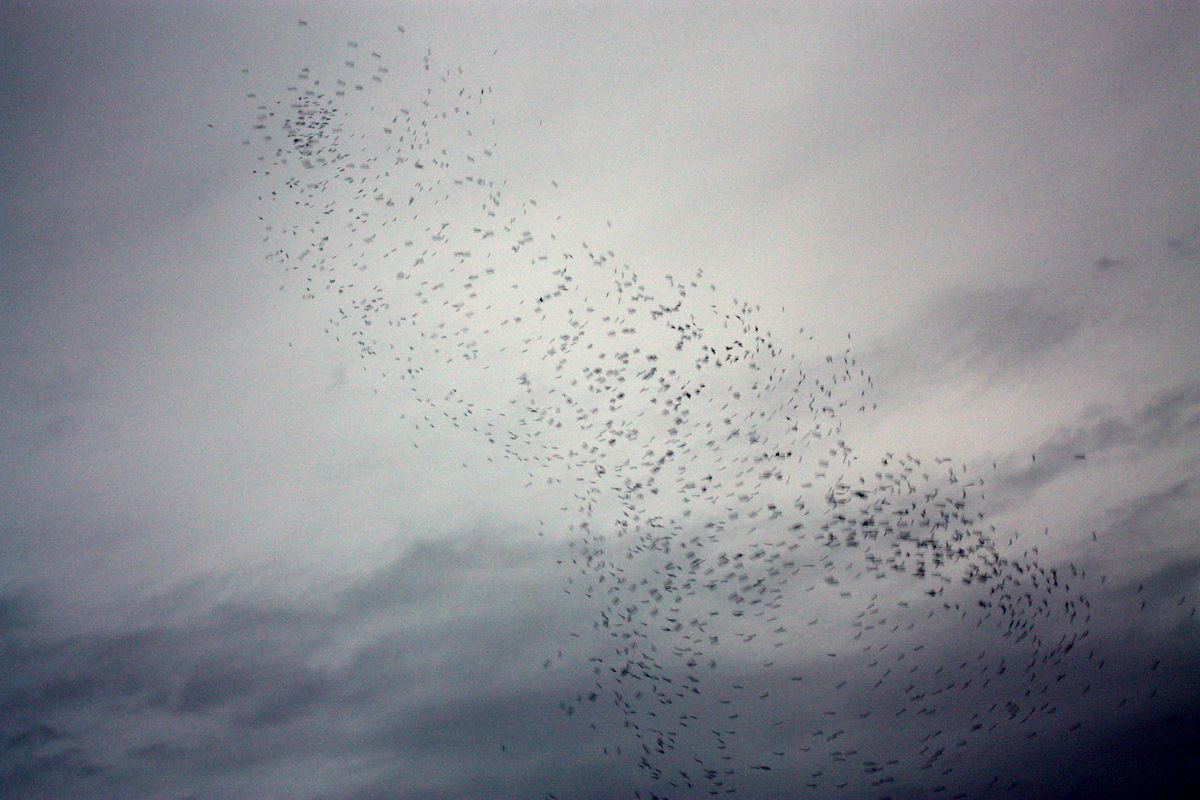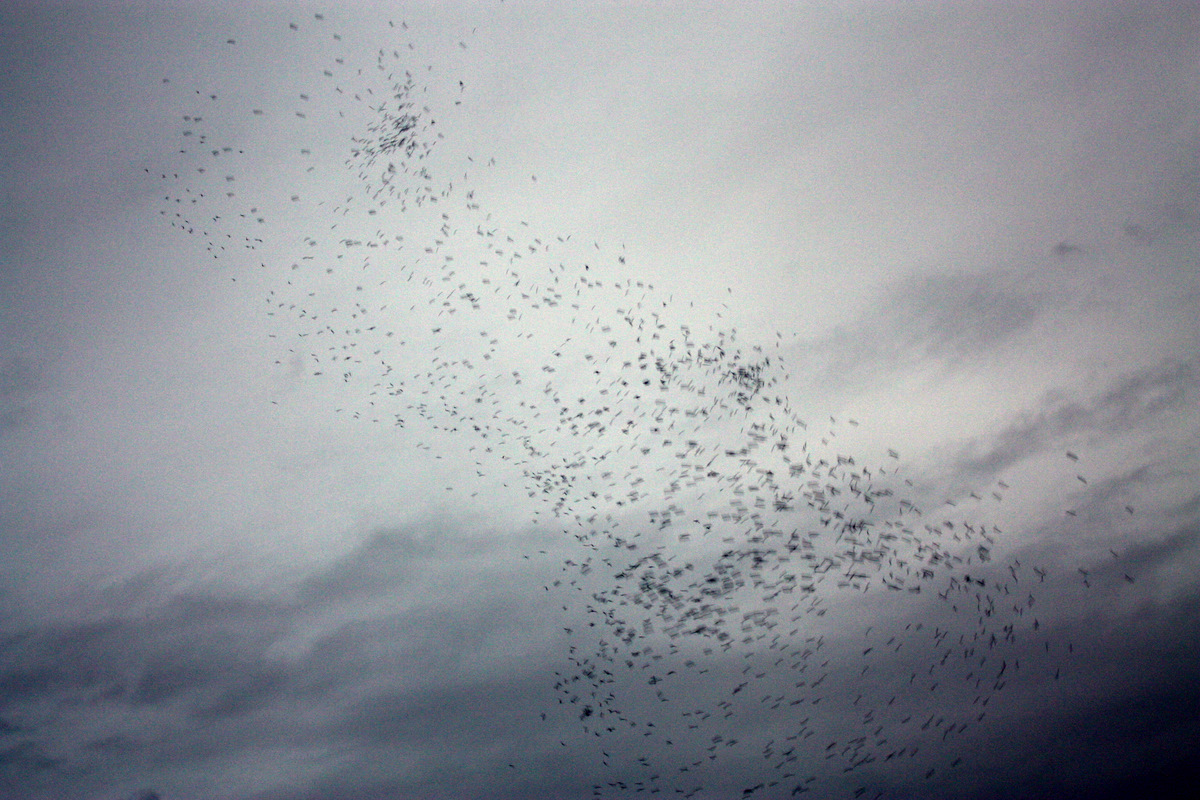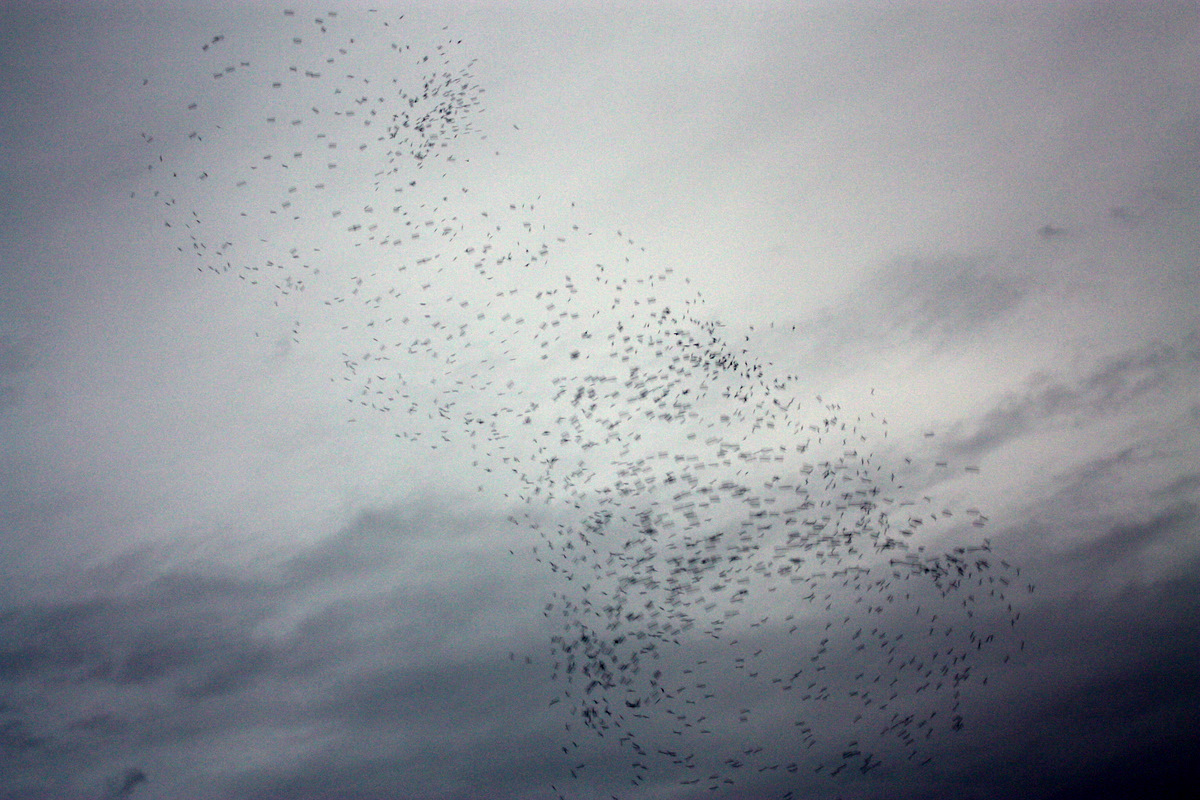 Monroe Swifts
September: Every year, thousands of Vaux's Swifts migrate south, and roost in this chimney at a former elementary school in Monroe. Most evenings in mid-September, at dusk, the birds put on an aerial show, looping and swirling and filling the sky until finally, they start dropping into the chimney. Once a season, the community puts on a special night with a spaghetti feed, education displays, etc. But most nights during the season are worth a visit: the birds are truly the main attraction. Even if you are not a bird watcher, just the amazing natural spectacle is worth a trip. http://monroeswifts.org/
Here is the little bird that puts on the big show. The bird doesn't have a back claw, so it cannot perch on horizontal structures. It flies ALL day, never resting. At night, they roost vertically, all shingled together for warmth. Their original roosting structures were dead tree trunks, but once humans started putting up large chimneys, they had a new hotel chain to visit on their migrations.
As mentioned, the evening I visited was Swift's Night Out, so it did feature some educational displays like these bird skins you could feel. My young friends that came for the evening really liked how soft the owls were.
As we waited for the sun to set, there were also birdy crafts for the kids - my friends made these little paper bag birds.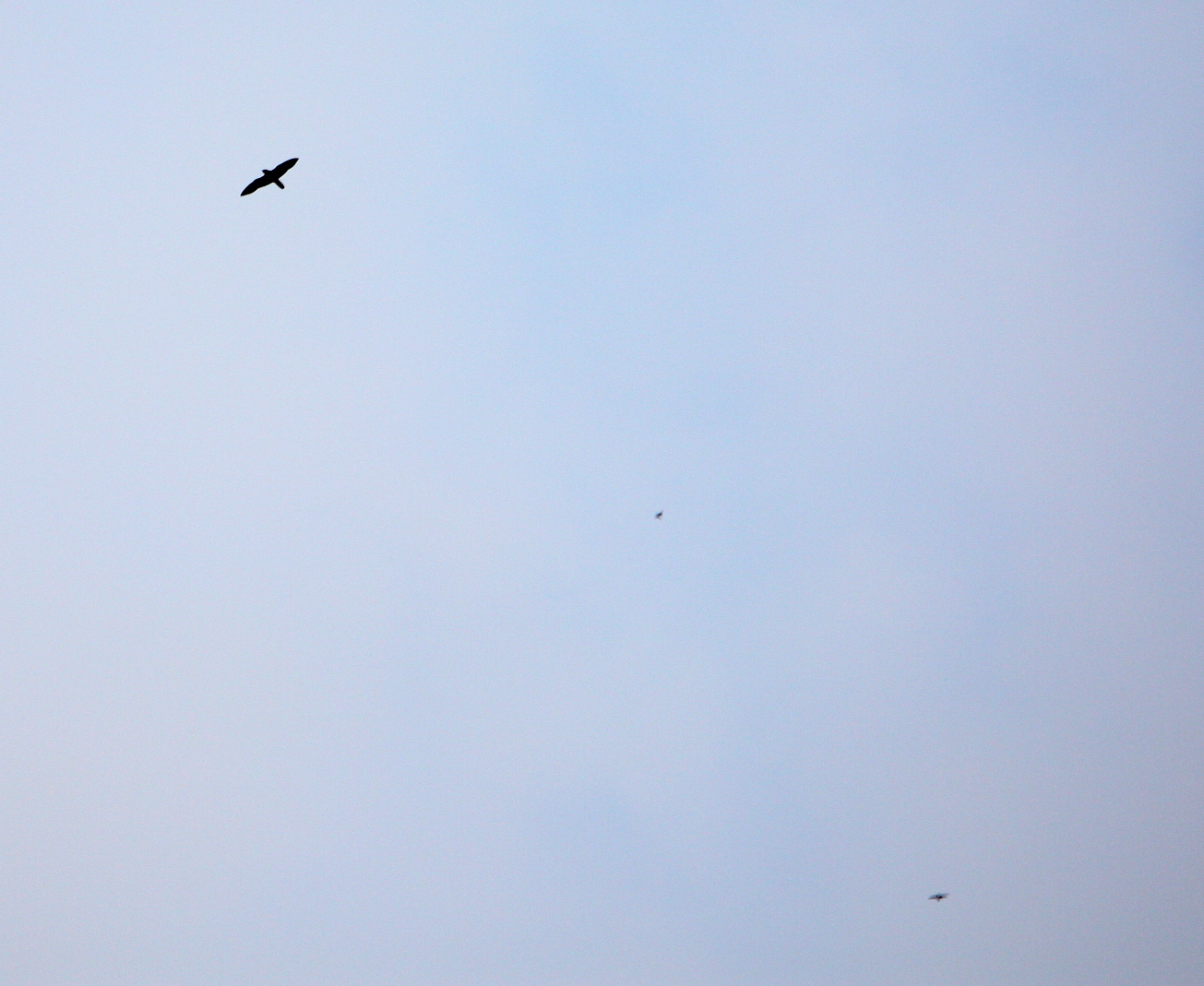 For a few minutes, we weren't sure if we were going to get a full show. First off, you never quite know how many birds there will be. Sometimes there are thousands. Sometimes there aren't. And when predators - like this hawk - start circling around for a meal, it can scare the Swifts into choosing another chimney in the area. (Despite their small size, the Swifts do still take the tactic of trying to gang up on predators to chase them away from the flock, and you can see a couple of the small birds down and to the right of the hawk.)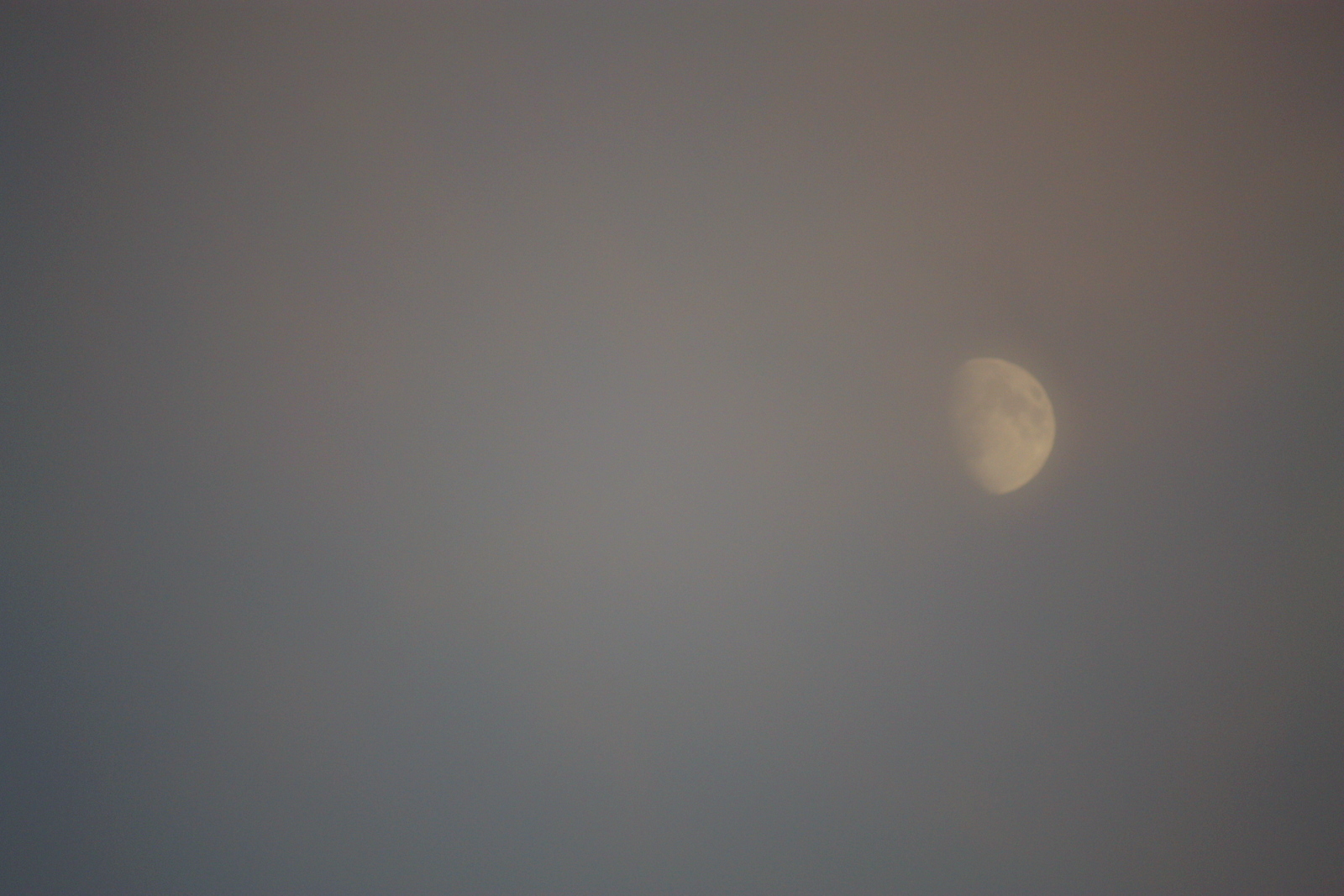 The hawk scared the rest of the flock into flying very high. We sat on the grass and scanned the sky, waiting...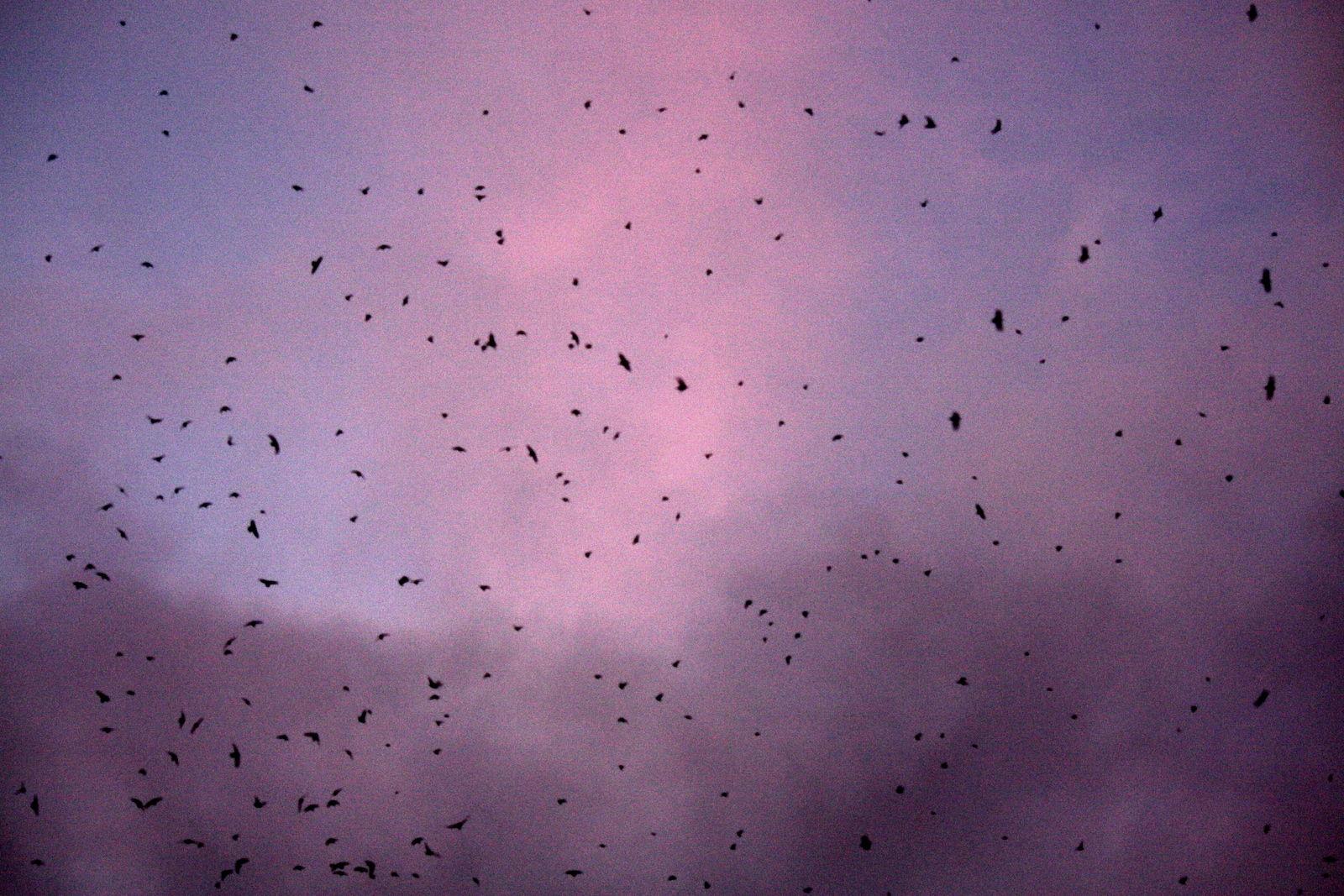 And they came back! The sky was filled with them.
Eventually, the group coalesced and started to drop into the chimney.
At the end, all but one bird had dropped in. Final bird looped around the chimney over and over like he/she was doing a showboat performance for the assembled crowd (who clapped for this performance with enthusiasm). Did several fake-outs before finally diving in and we all burst into another round of applause and cheers. It was pretty great.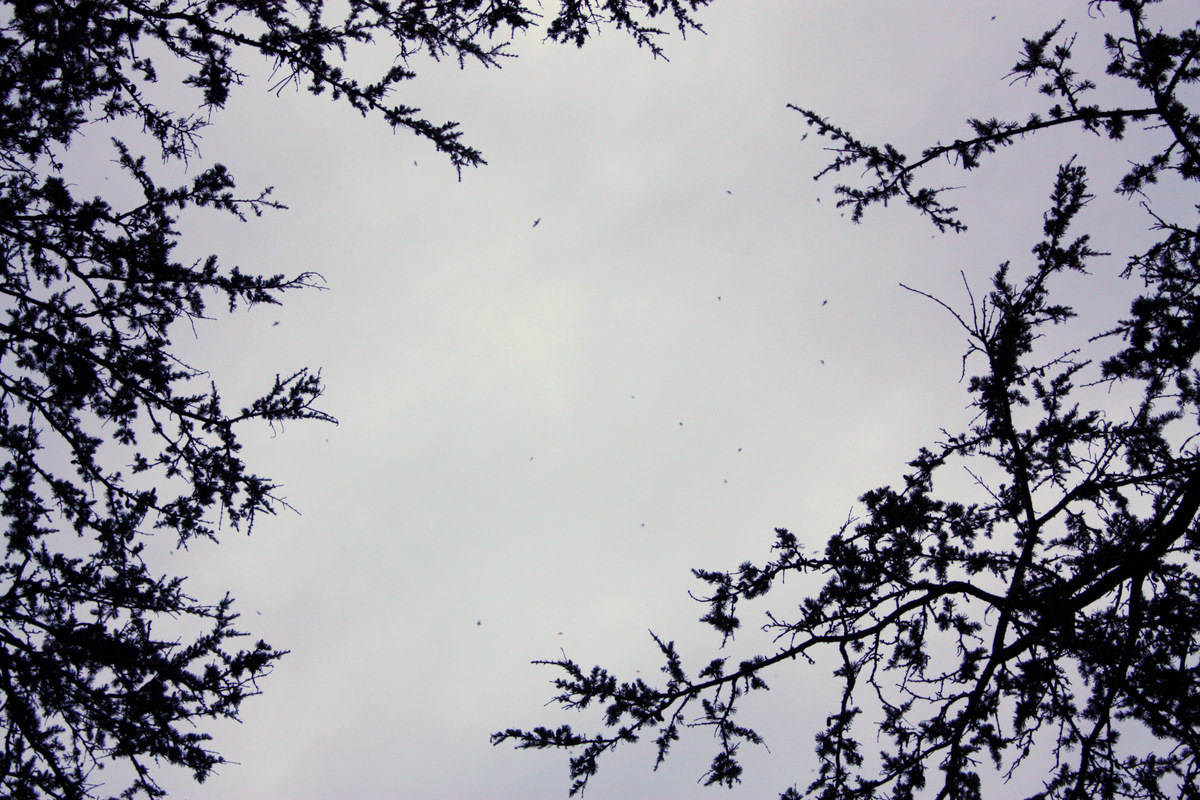 I'd also gone to see the Swifts in 2010; here are photos from that year's display.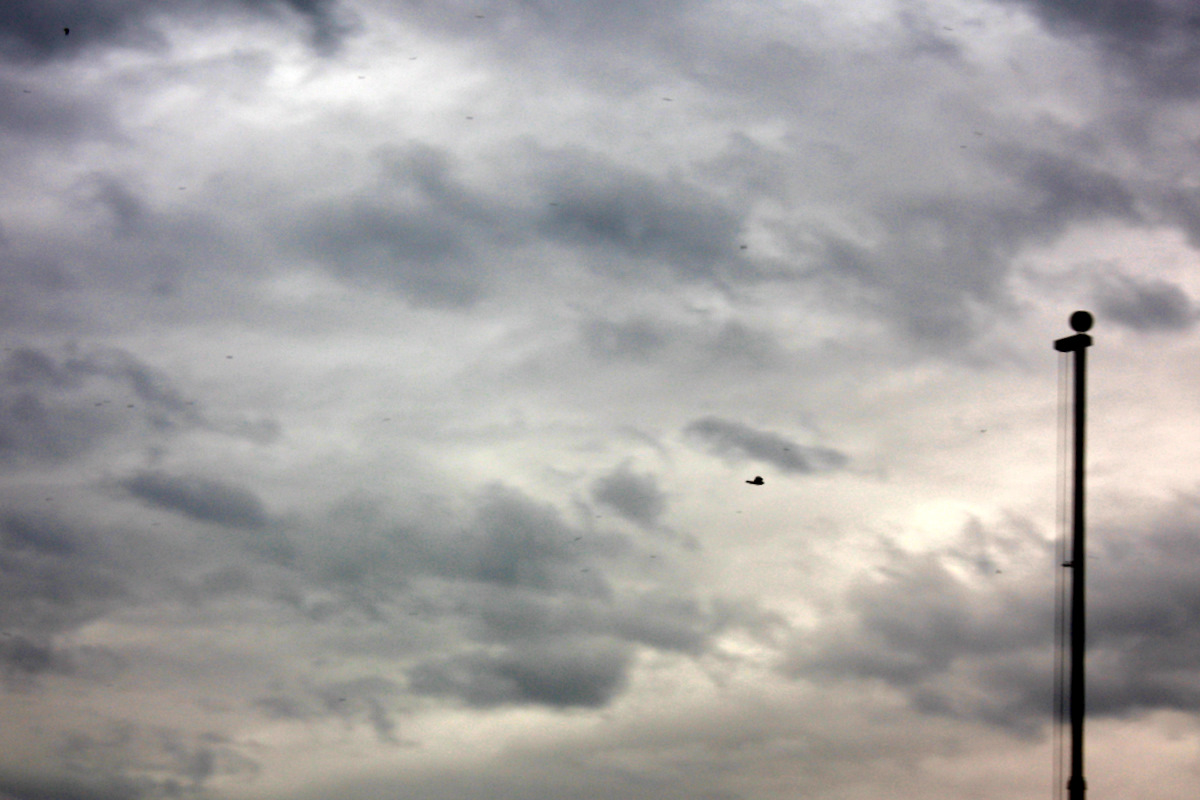 That year a hawk also threatened the show.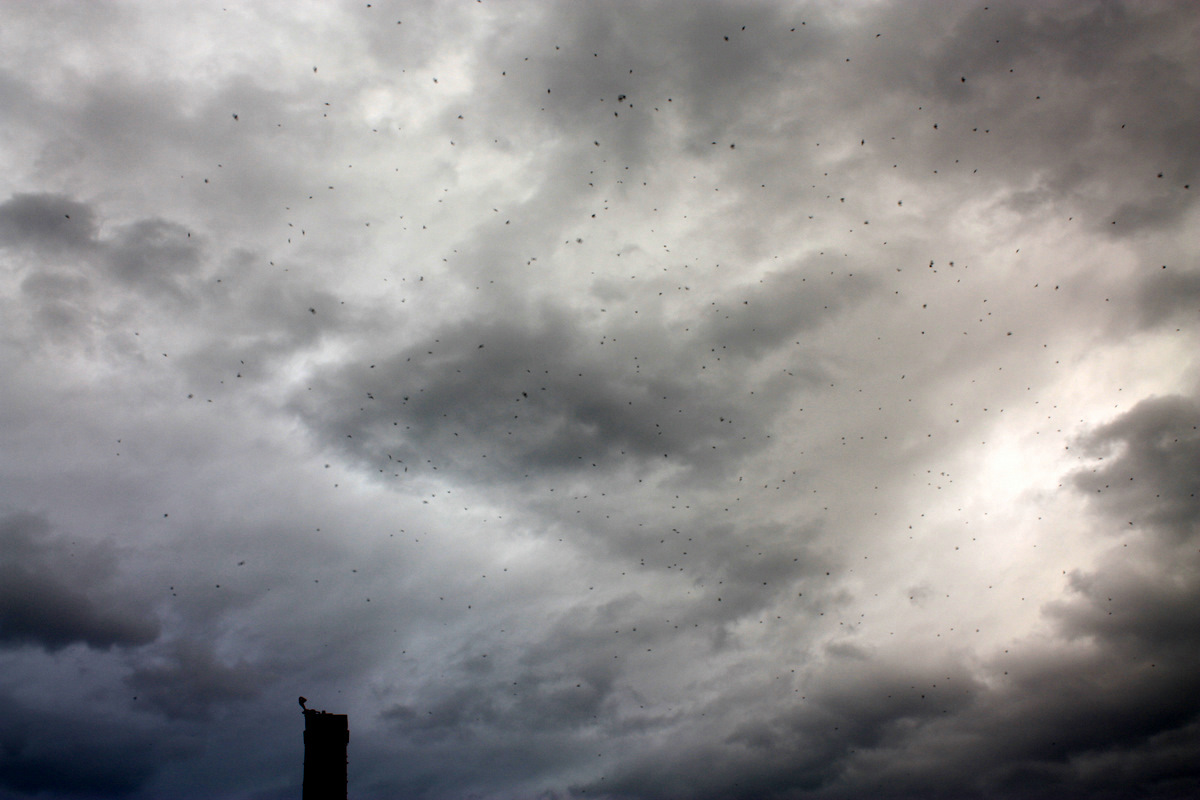 But the swifts perservered.