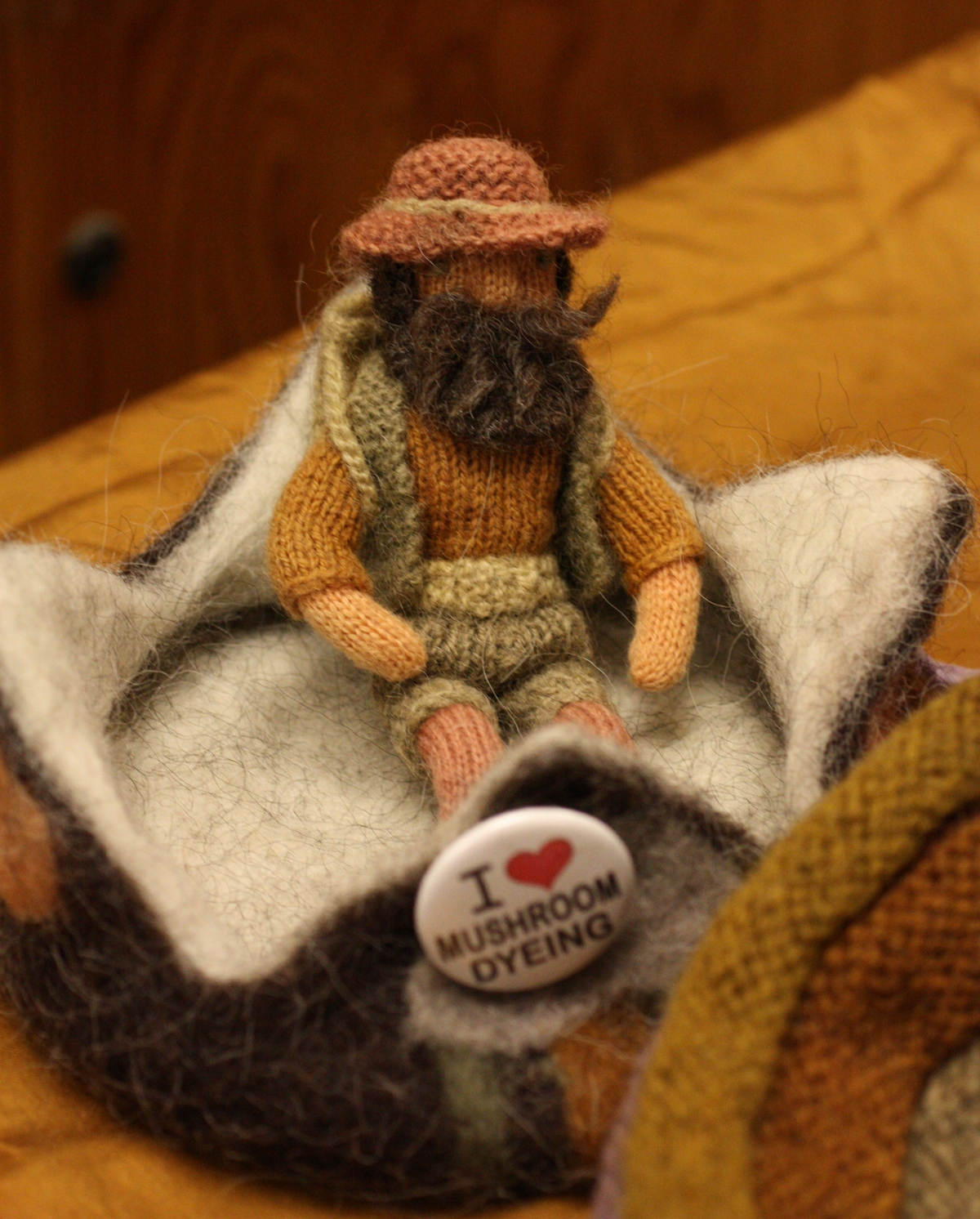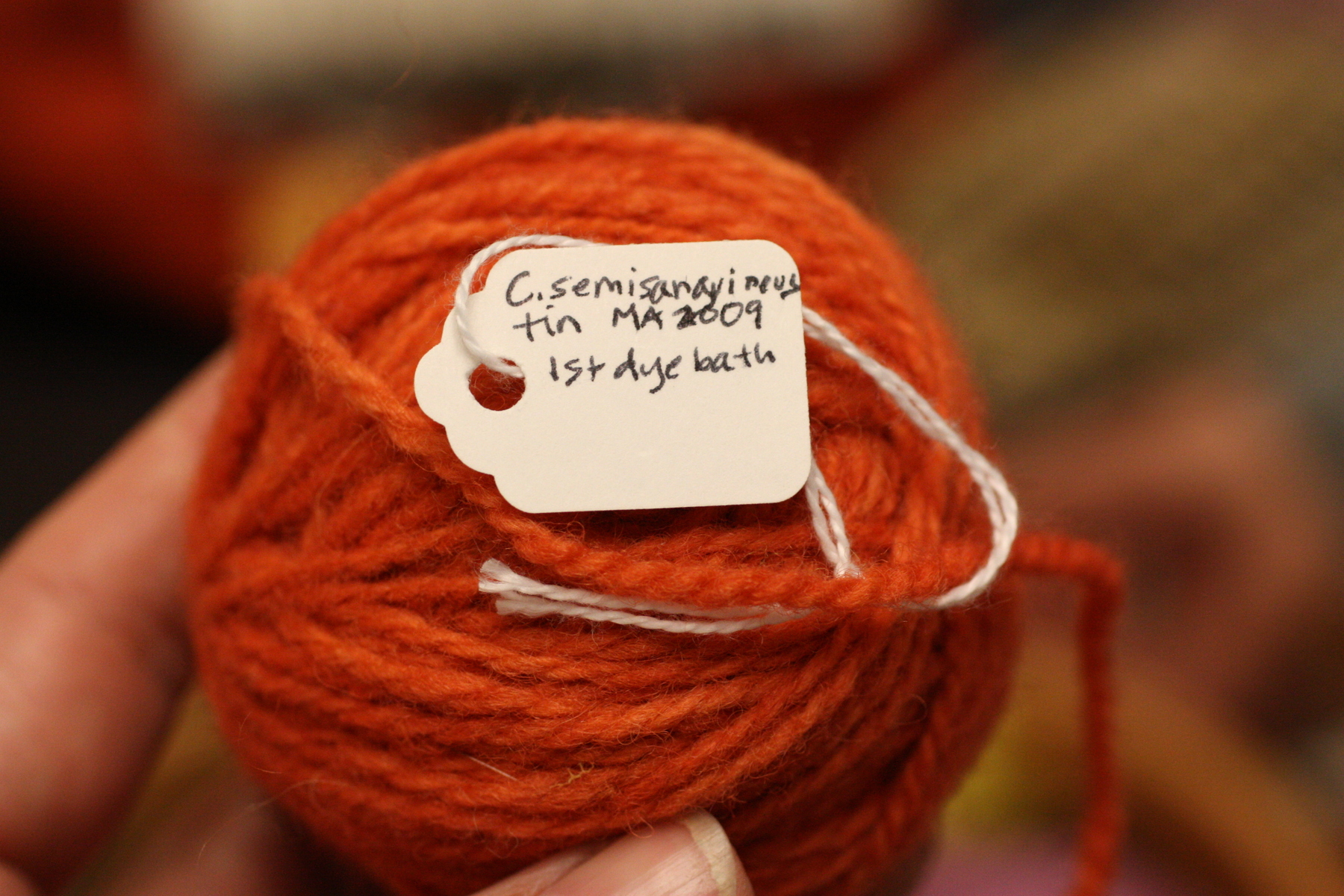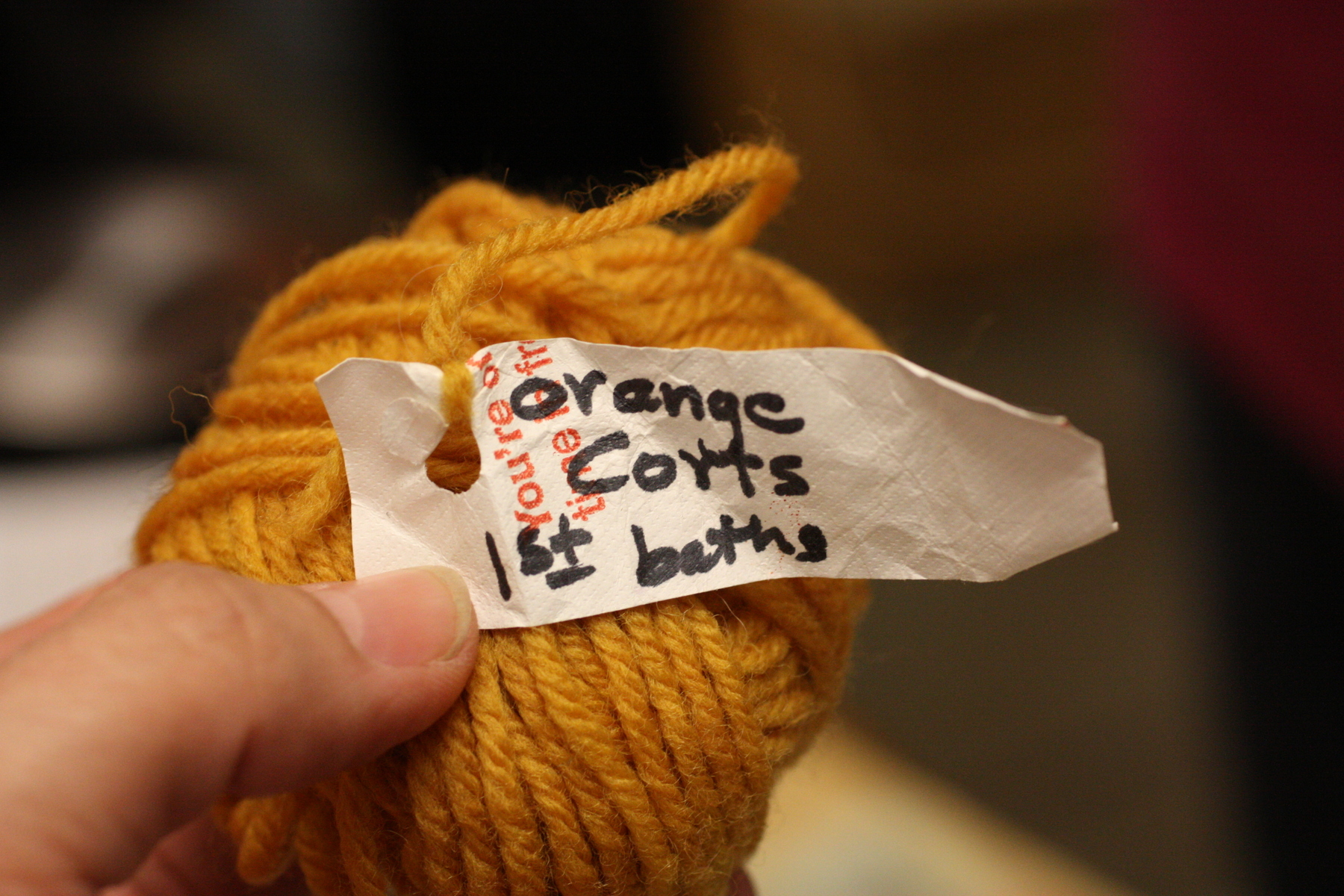 Mushroom Dyeing Class
April 2, 2013: Are you a knitter or otherwise fiber crafty? Did you know that mushrooms and lichen can be used as dyes to make this beautiful array of colors? Puget Sound Mycological Society brought in mycopigment Alissa Allen for a class on making dyes with mushrooms.
To be honest, I was NOT a fiber crafty person at the time I took the class, but I am just always super curious about and interested in how people use plants and fungi and whatnot. Like, for example, to make really cute caps and scarves.
The class was taught by Alissa Allen. She is formerly of the Seattle area, now lives on the east coast, but makes periodic vists back to the area to teach classes on mycopigments. And that's the name of her website where you can find more info! http://mycopigments.com/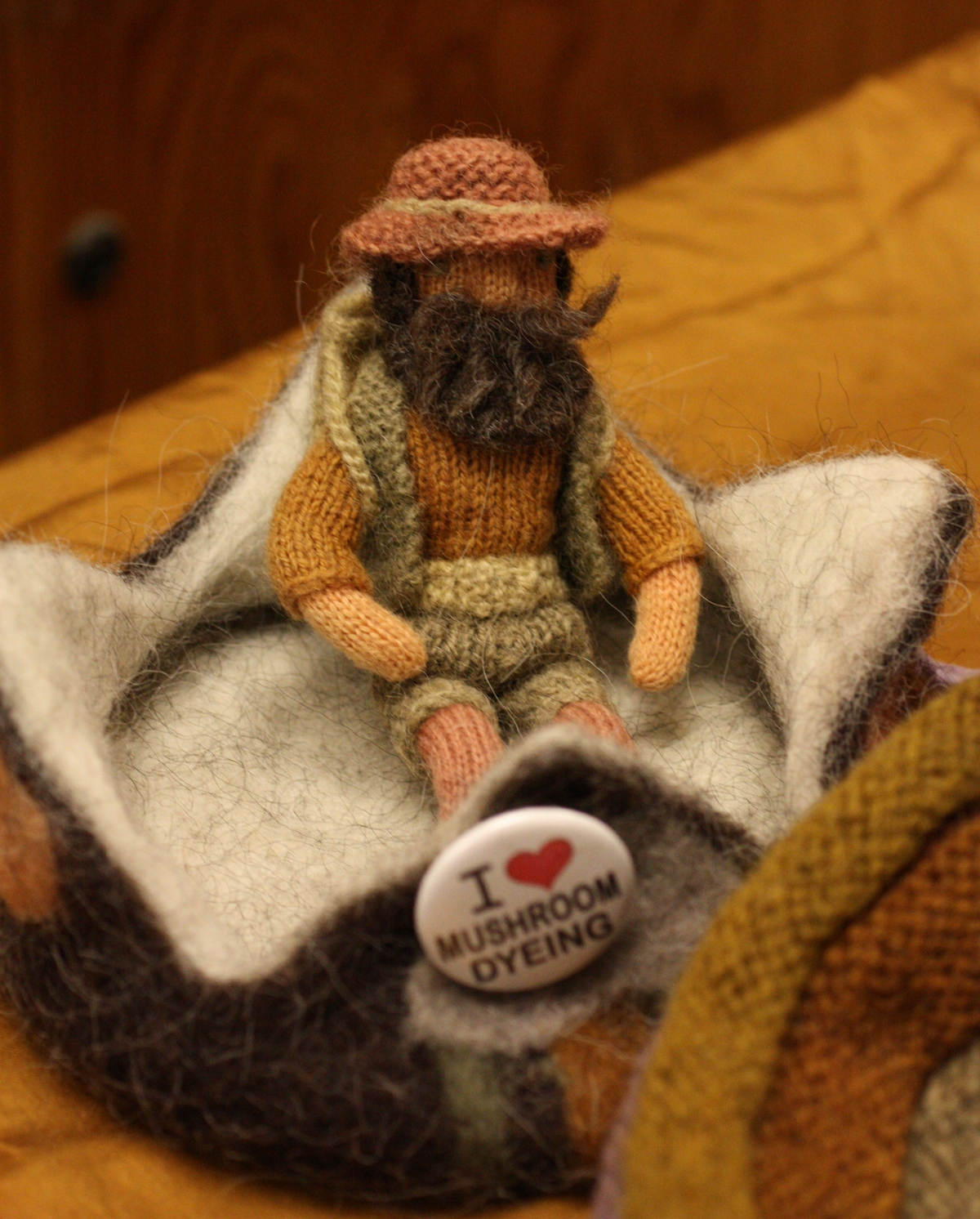 Cap as example of the variety of colors you can derive from mushroom and lichen sources.
Step one for us in the hands-on class was breaking up the dye sources into smaller pieces.
Finished bits. Some mushroom dyes require extraction using ammonia, vinegar, or washing soda, while some are simply pulled out with the addition of hot water.
The wool used for dyeing can be treated with a mordant (a fixative that helps the pigment bind to the fiber and give you consistent, more even results). Some common mordants are alum and iron.
A different mordant can completely change the results. Here is the same mushroom - Phaeolus schweinitzii - at the same stage of growth ("young and fresh") produces an almost acid yellow with an alum mordant and an olive green with an iron mordant.
The wool, mushroom or lichen bits and water were placed into large mason jars within a big canning pot...
...heated, then drained...
...then we headed outside to shake out the mushroom bits and water. Vine video here: https://vine.co/v/bIP6KgTAulD
Back in to dry out our dyed wool. Then we assembled a little reference card of all our different colors. Vine video of the progress here: https://vine.co/v/bIP9BtdEMb7
A closer look at some of the different colors you can create! These beautiful purples were made using a lichen called Umbilicaria. This is an east coast lichen, so in class to make a purple color, we used a local lichen called Evernia prunastri. (Interesting additional use for this lichen: it is also used as a perfume fixative and base note! Per Wikiepedia, "The lichen has a distinct and complex odor and can be described as woody, sharp and slightly sweet.")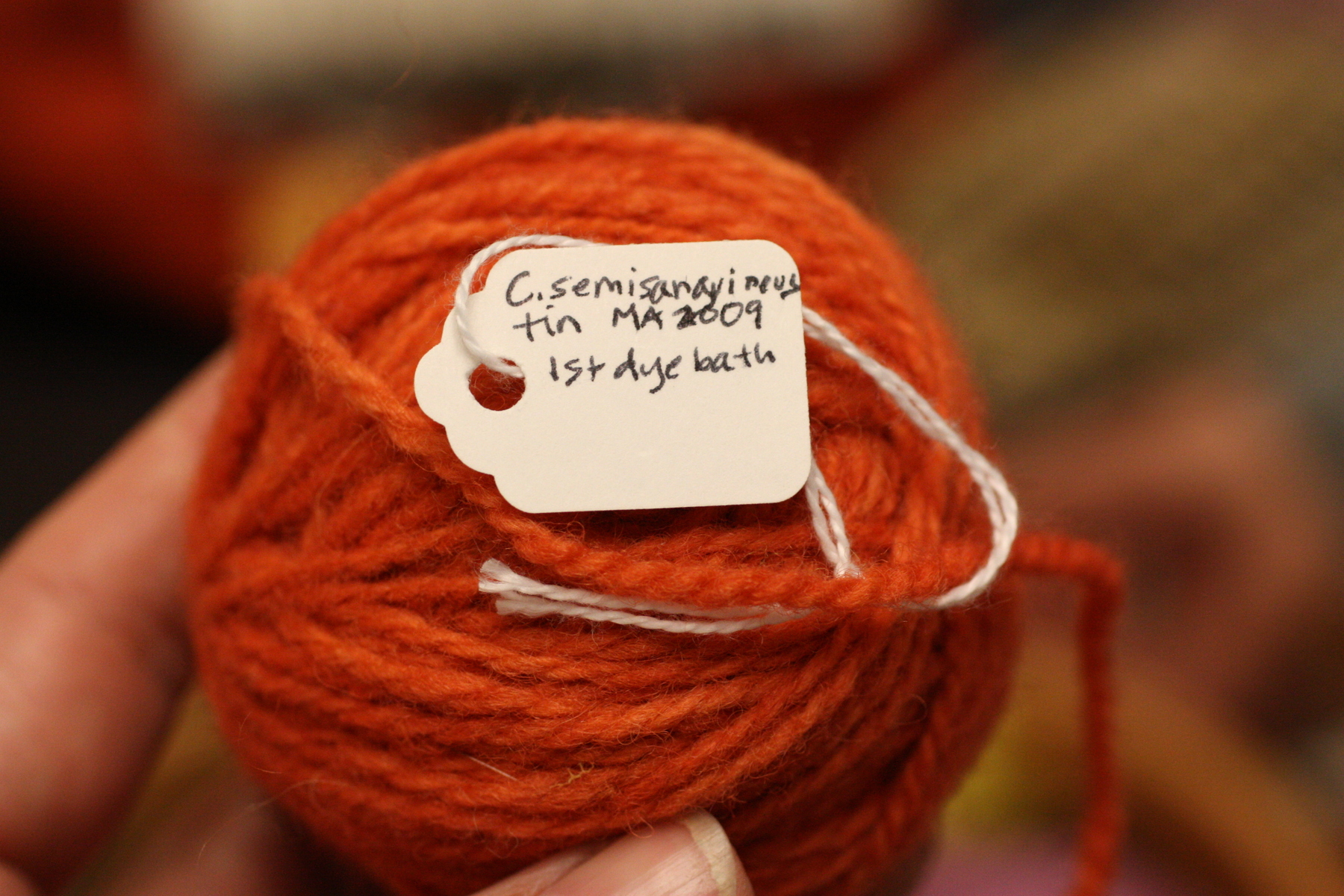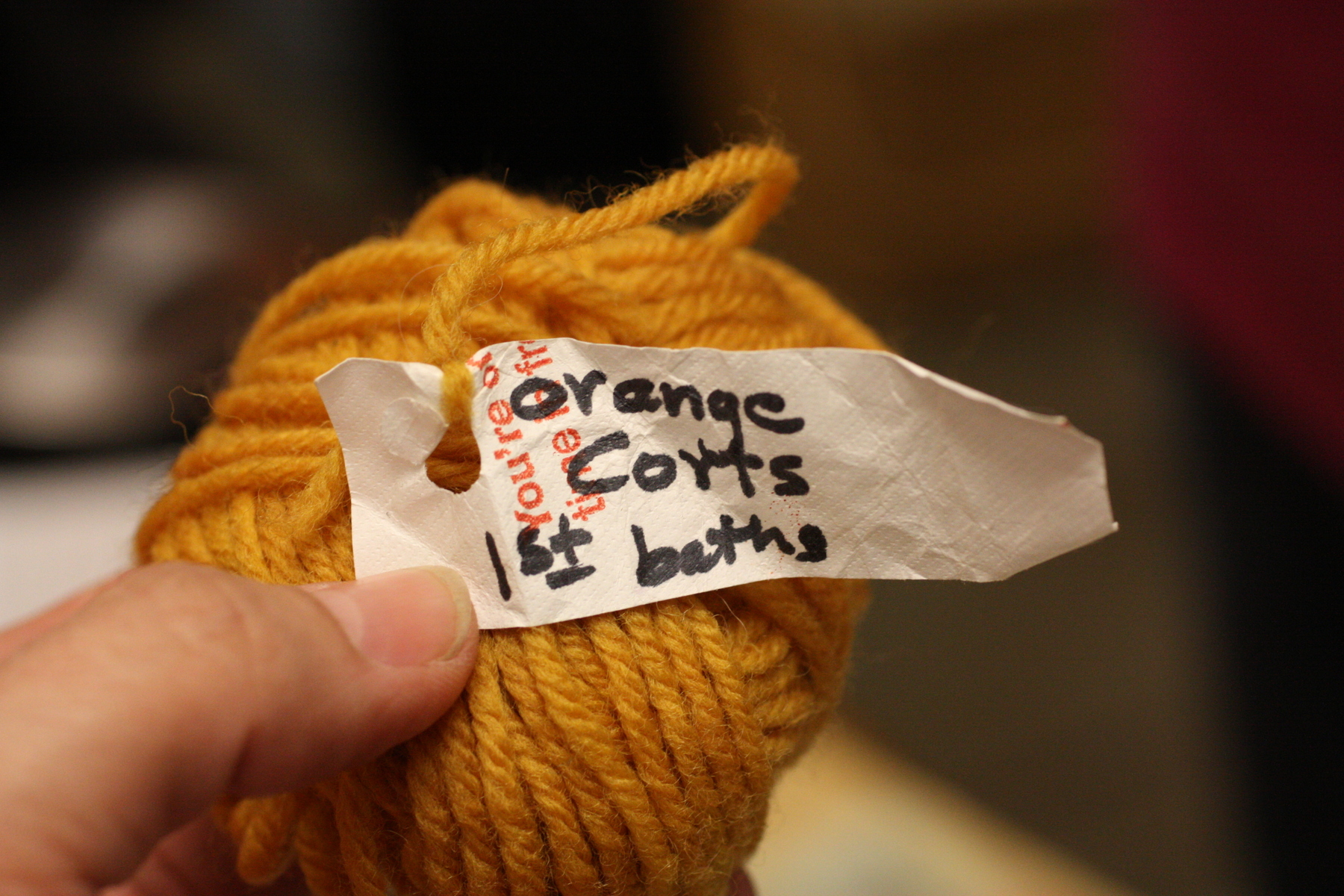 My cat was also excited about the results of this class.