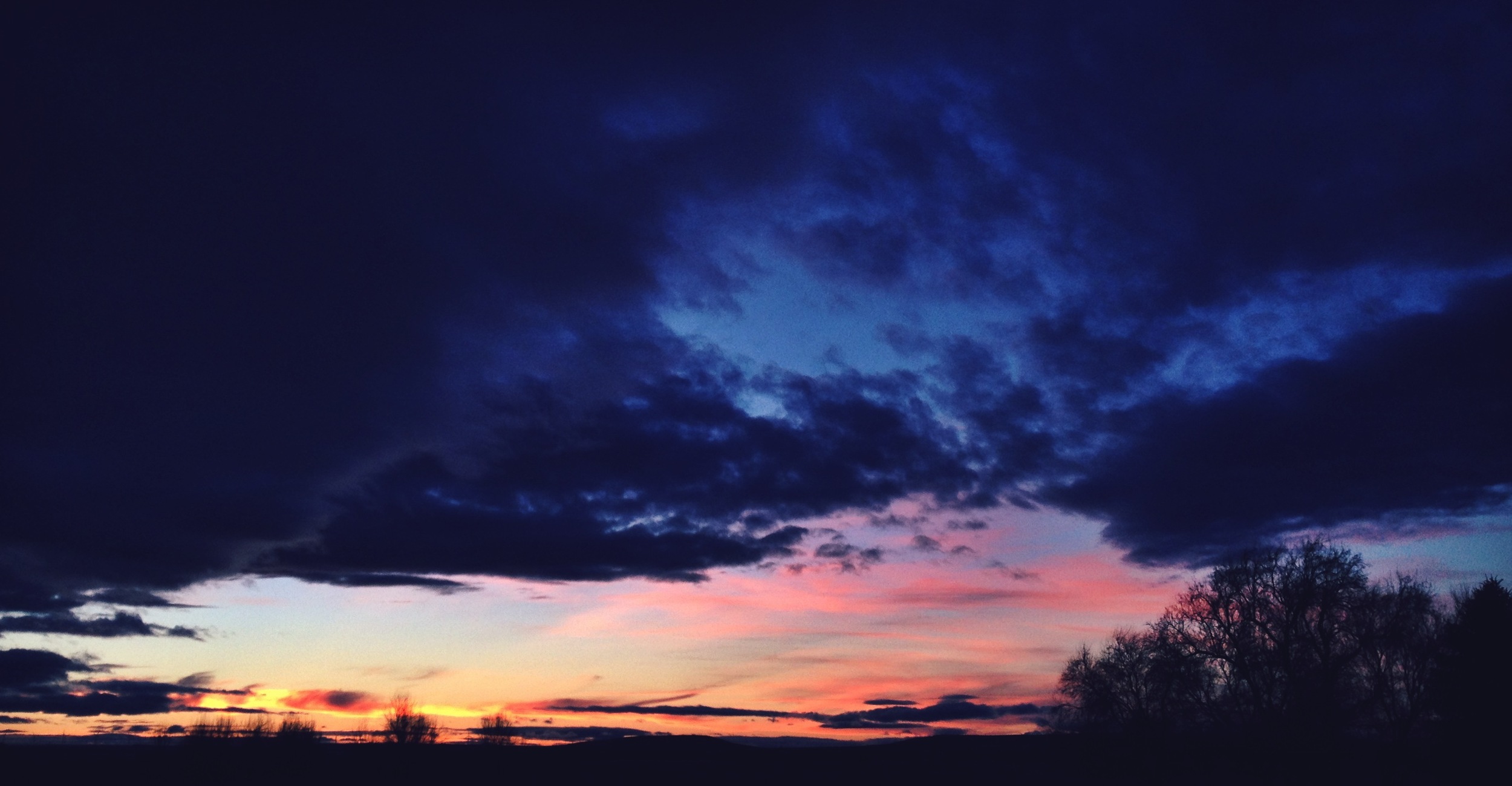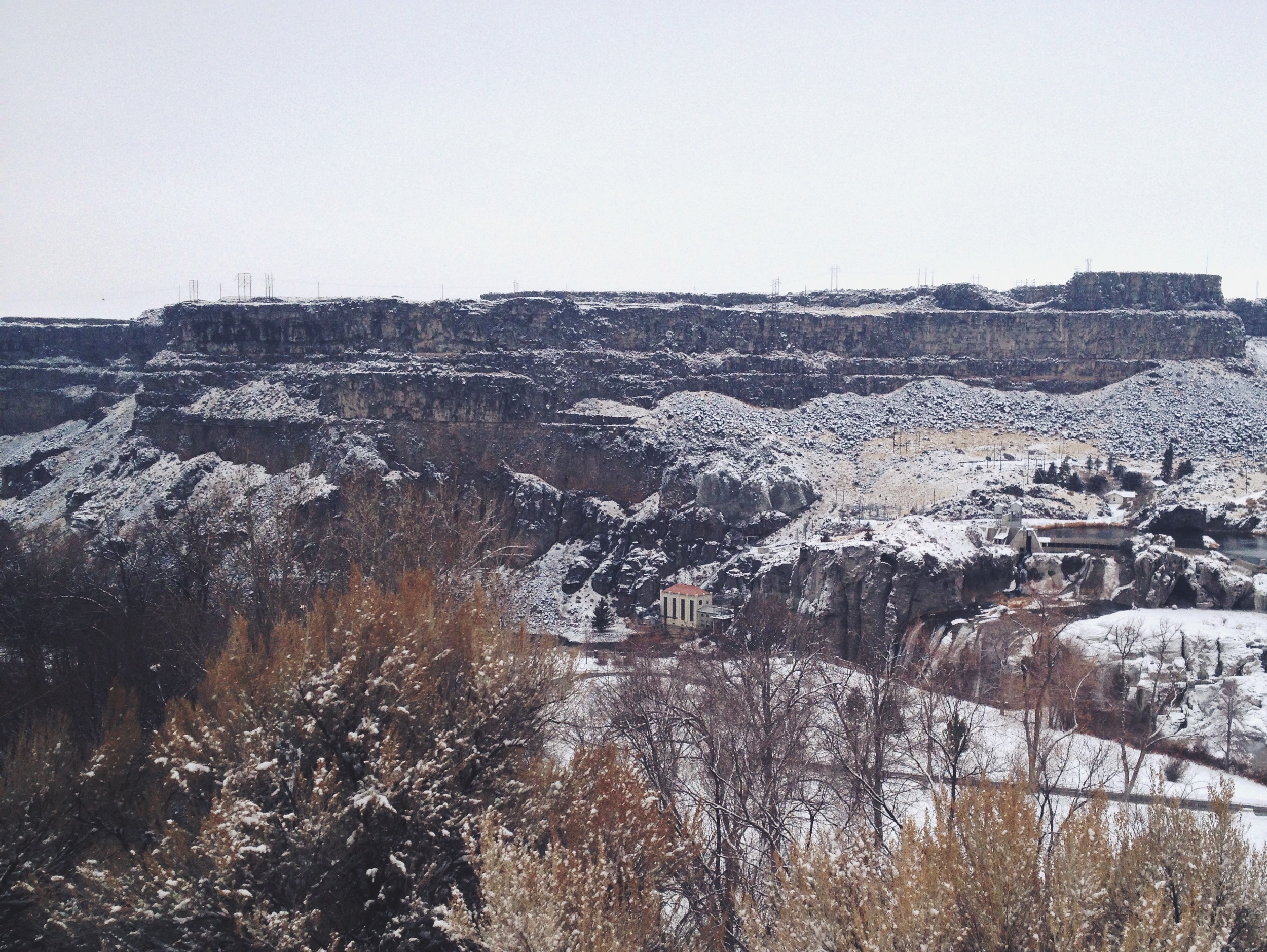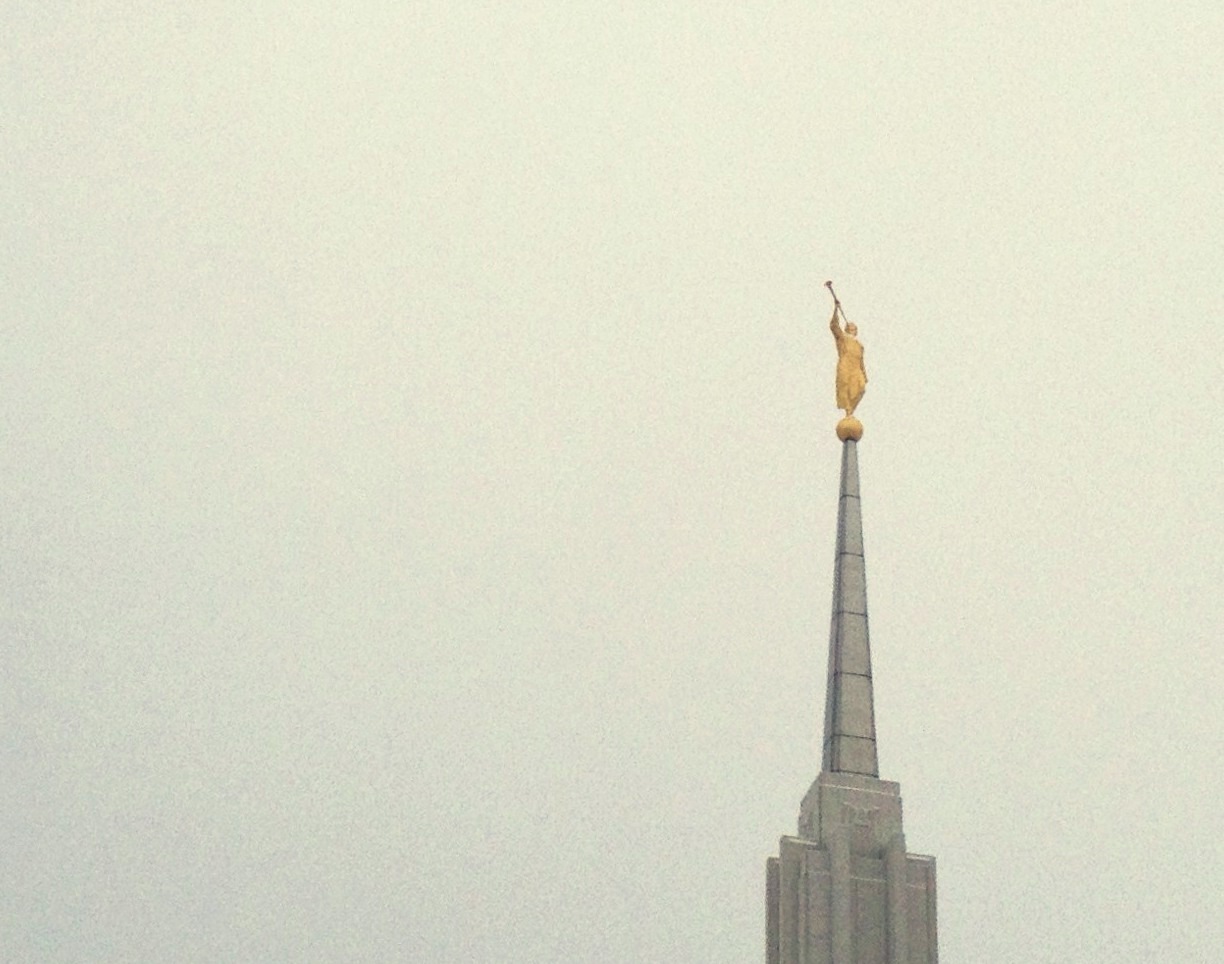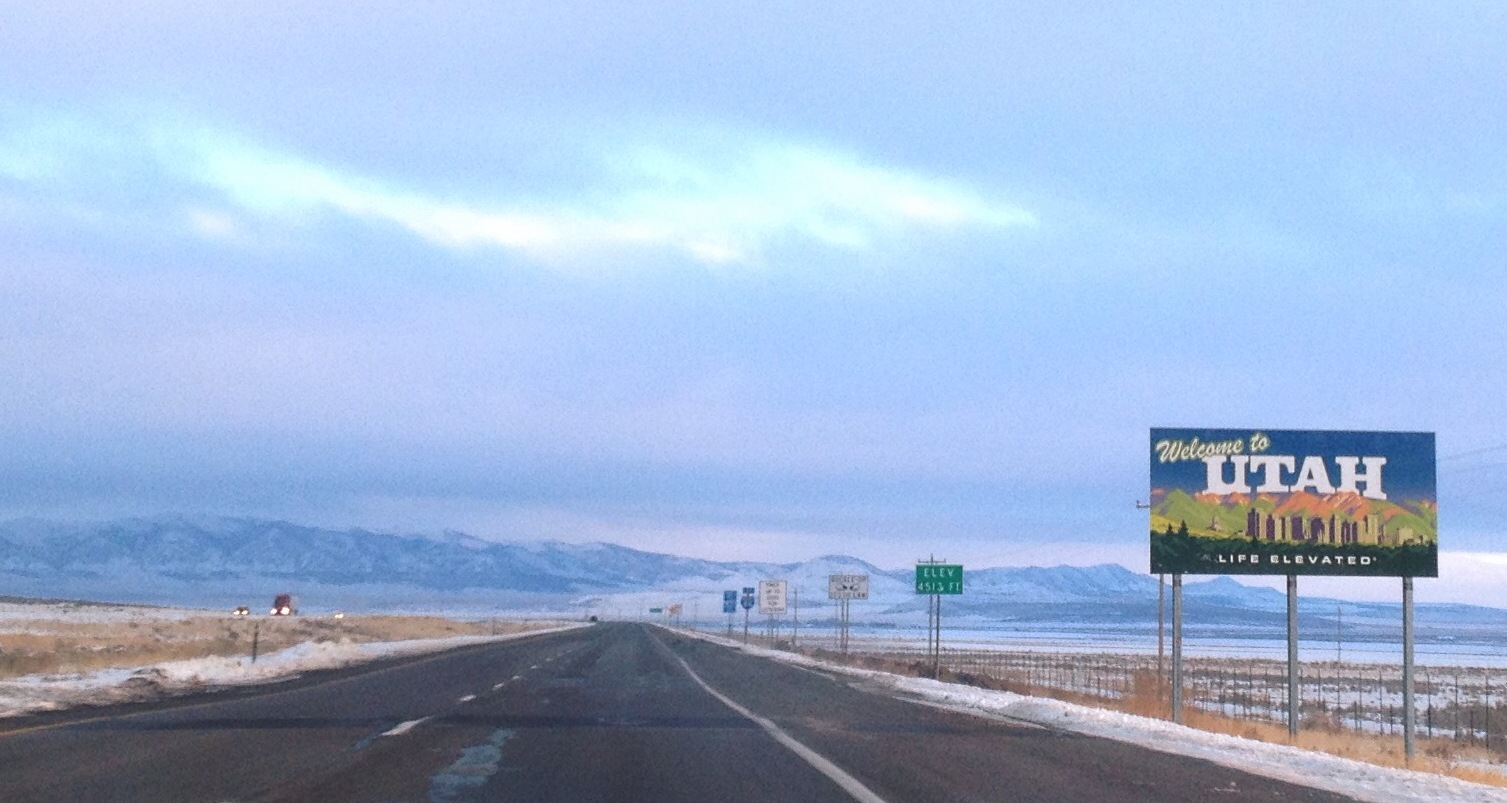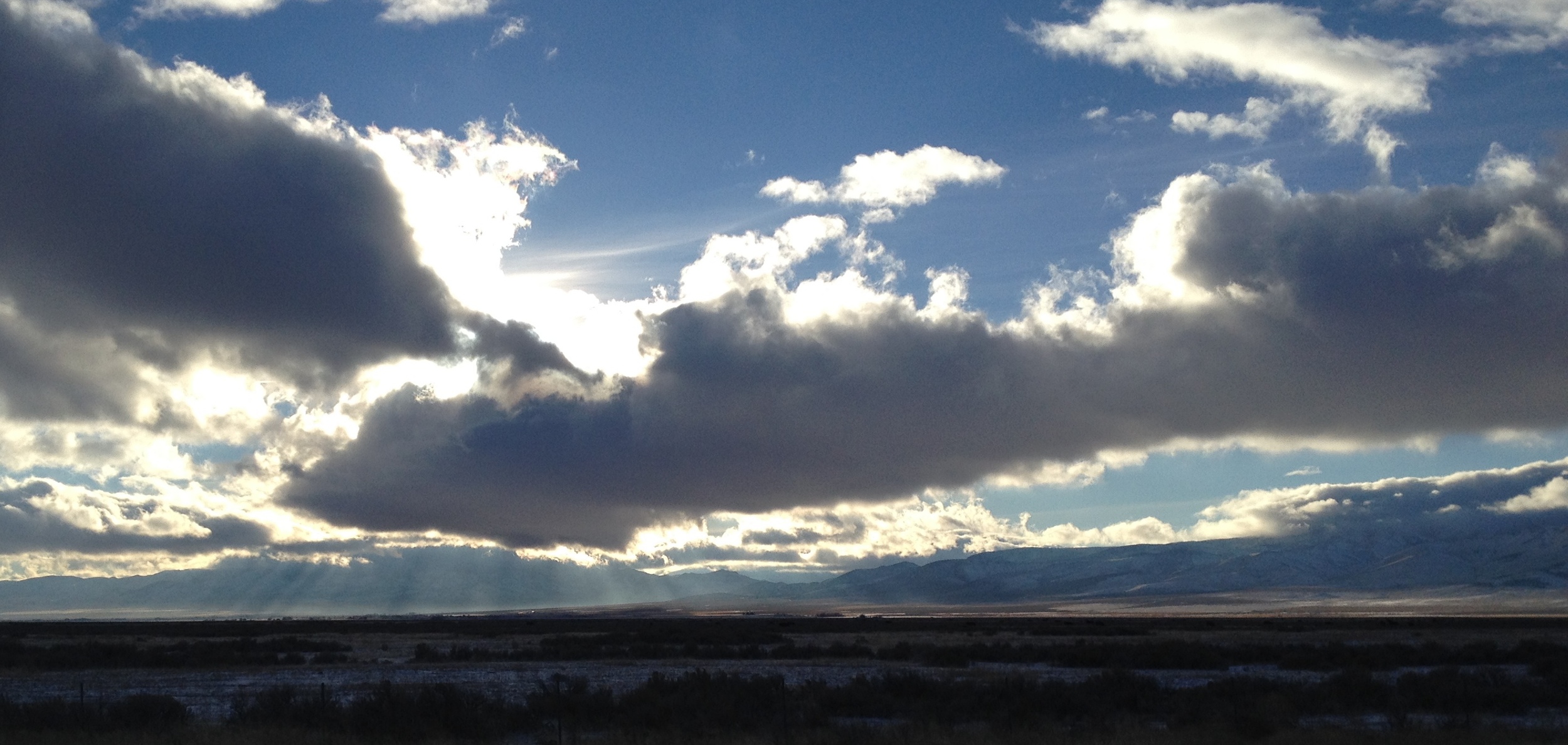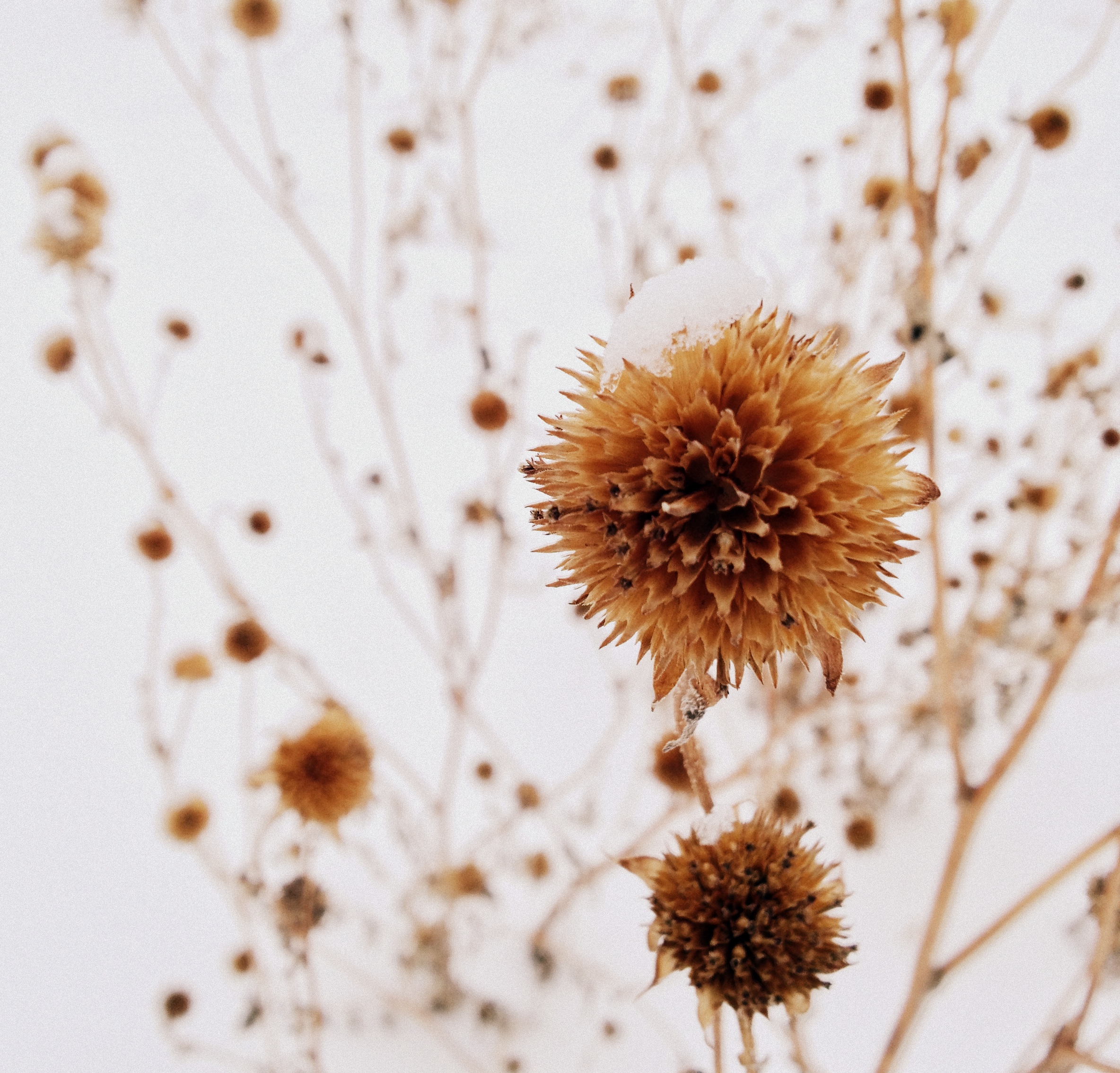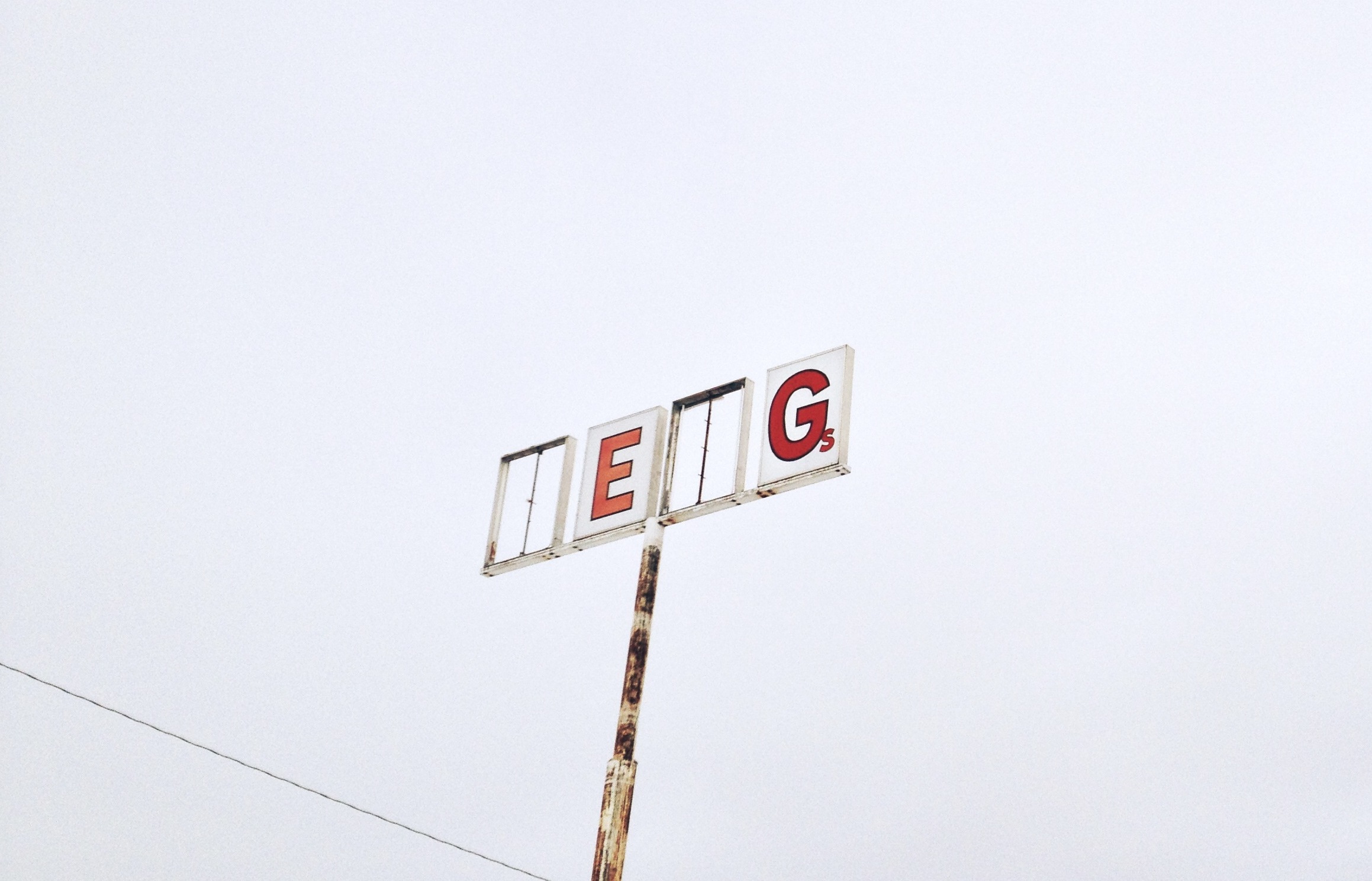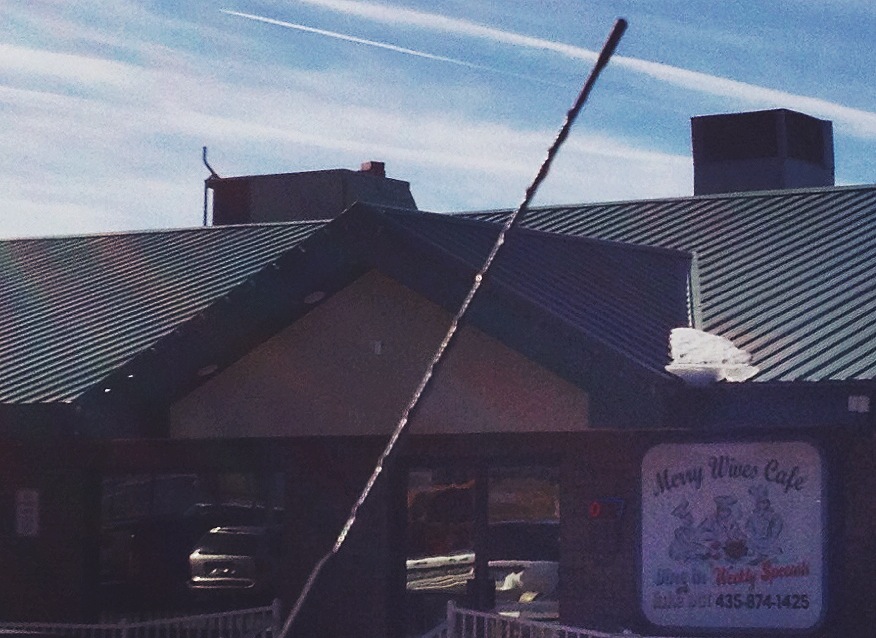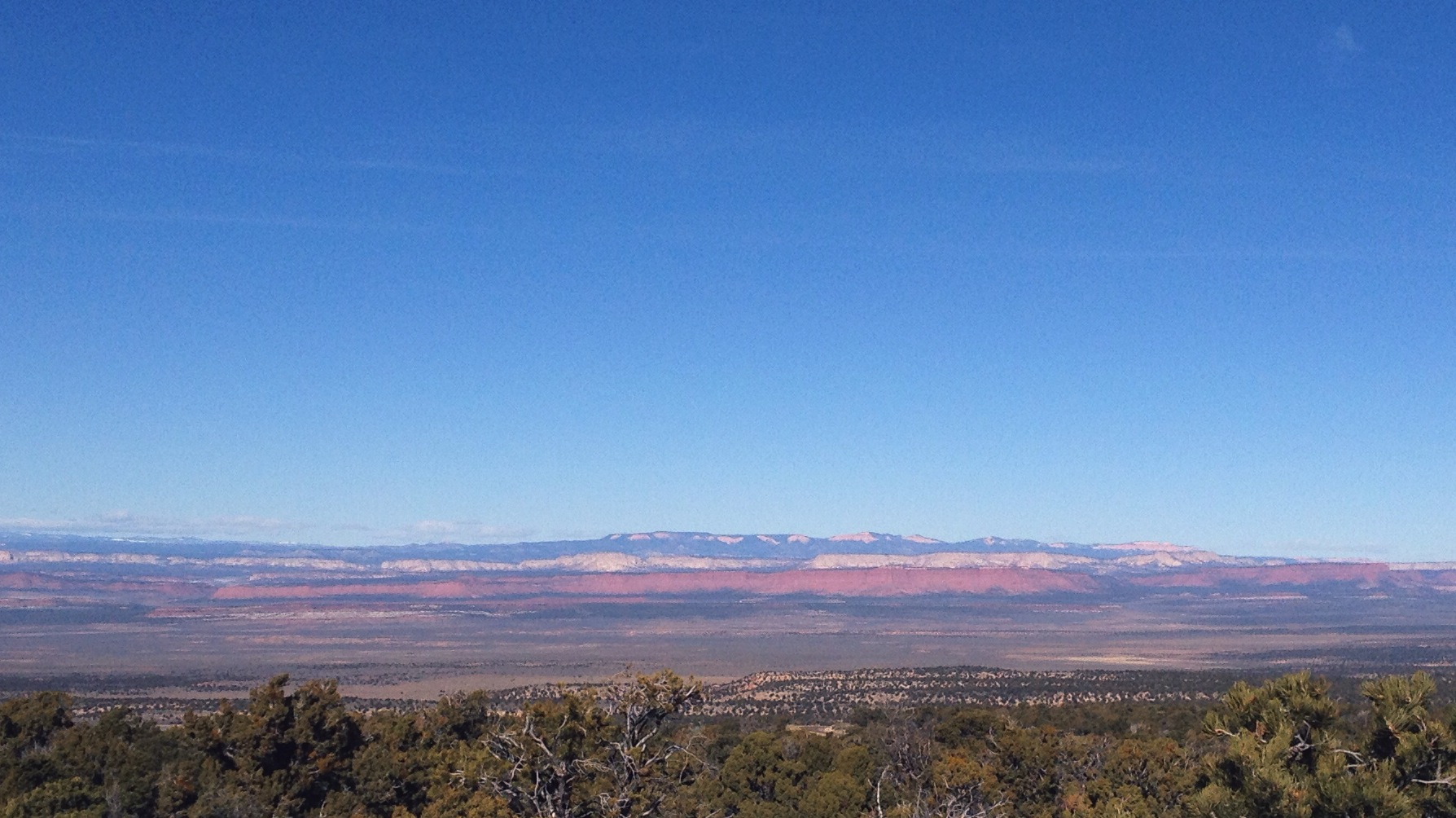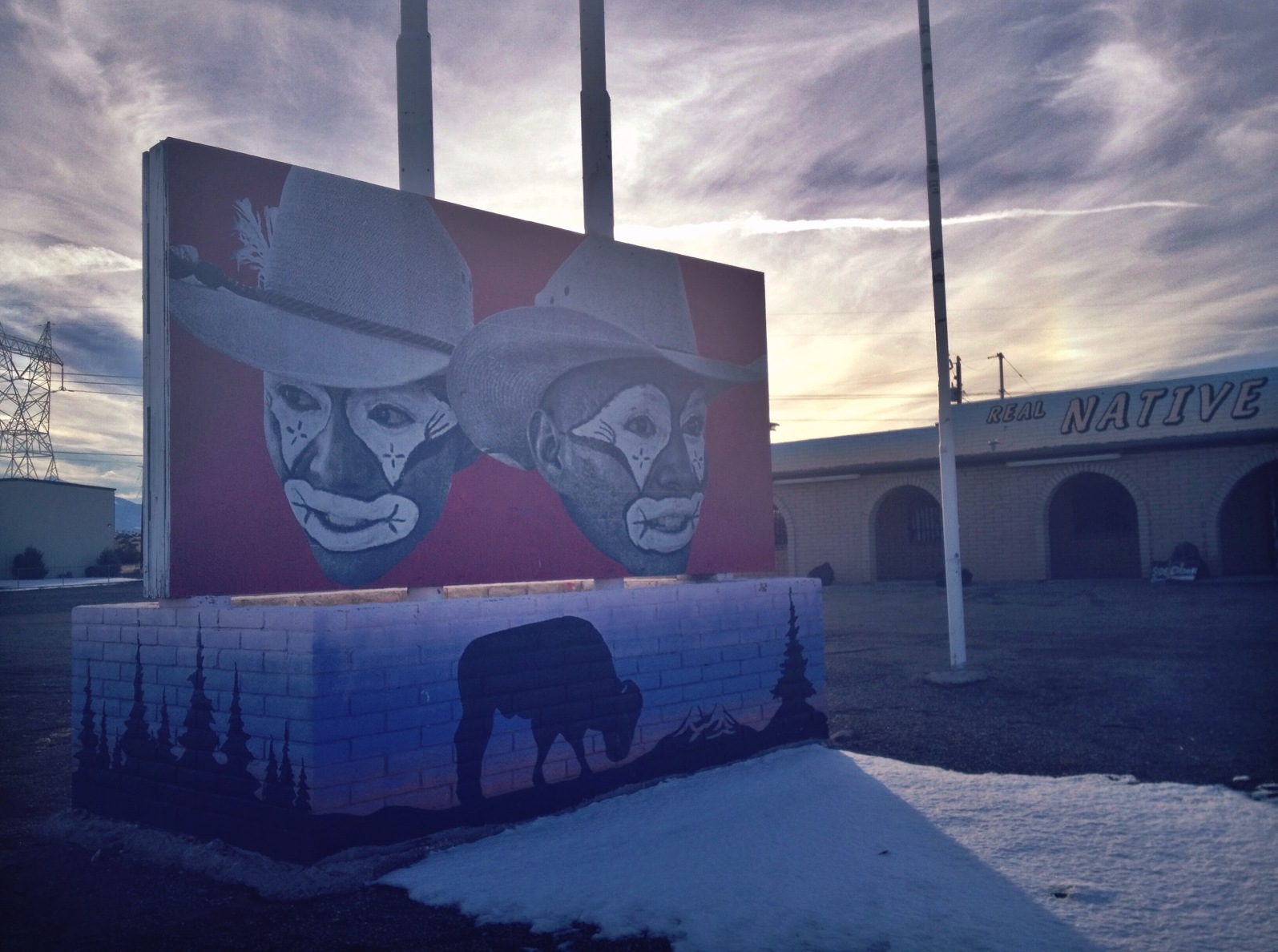 SEA-PHX Road Trip 2013
December 2013: A bad idea.
I decided to switch things up on my annual drive back to AZ. Rather than my usual boring route on I-5 through OR and CA, a desire for novelty and recent fascination with FLDS propelled me to plan a route through ID and UT and, eventually, Colorado City.

I made it through Snoqualmie Pass (already a bit harrowing for me as it was one of if not the first snowy mornings we'd had that year), and due to some confusion resulting from too much playing around on Google maps, as I drove towards the Washington-Oregon border, I thought that I'd gotten through the only pass on my trip.
Felt relaxed when stopping for a ploughman's lunch featuring some road bread made for me by baking friend.
Dallied for a roadside tiny bouquet at a vista point in Kittias County.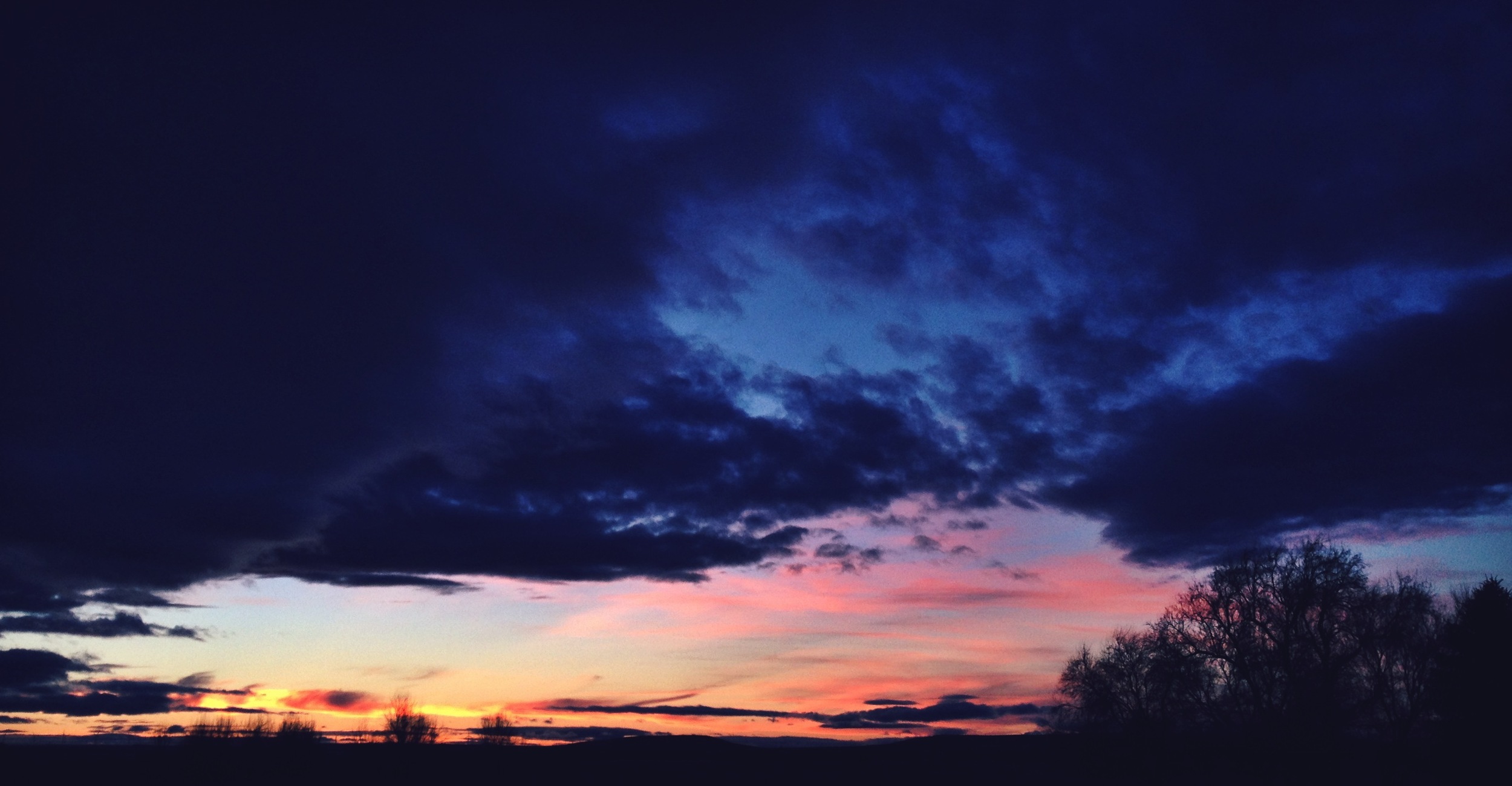 But things became concerning as I realized I'd picked a route through OR that actually had another pass. It was snowing enough that the freeway closed and I was stuck in La Grande for a while.
I should have taken this free inspirational CD I saw at the La Grande gas station as it was very topical for how the rest of the night was going to go.
The drive between La Grande and Boise was the most terrifying thing I'd ever been through as my windshield wipers stopped connecting with the windshield, my wiper fluid froze, and I couldn't see if there was any safe place to pull off to the shoulder. Every passing semi threw up a white wall of powdery mist that totally blocked my vision momentarily. I eventually did make it alive to Boise, where I managed to get a few hours of sleep.
The next morning, a Bourne movie featuring a survival test in the snowy wilderness was playing, and after the night I had, I totally got it, Bourne.
I had to tear apart the room to retrieve my cat from inside the box spring in the morning, and uncovered this collection of cowboy business cards.
I got new windshield wipers and fluid in the morning, but this was still the visibility I was dealing with for a lot of the drive through ID.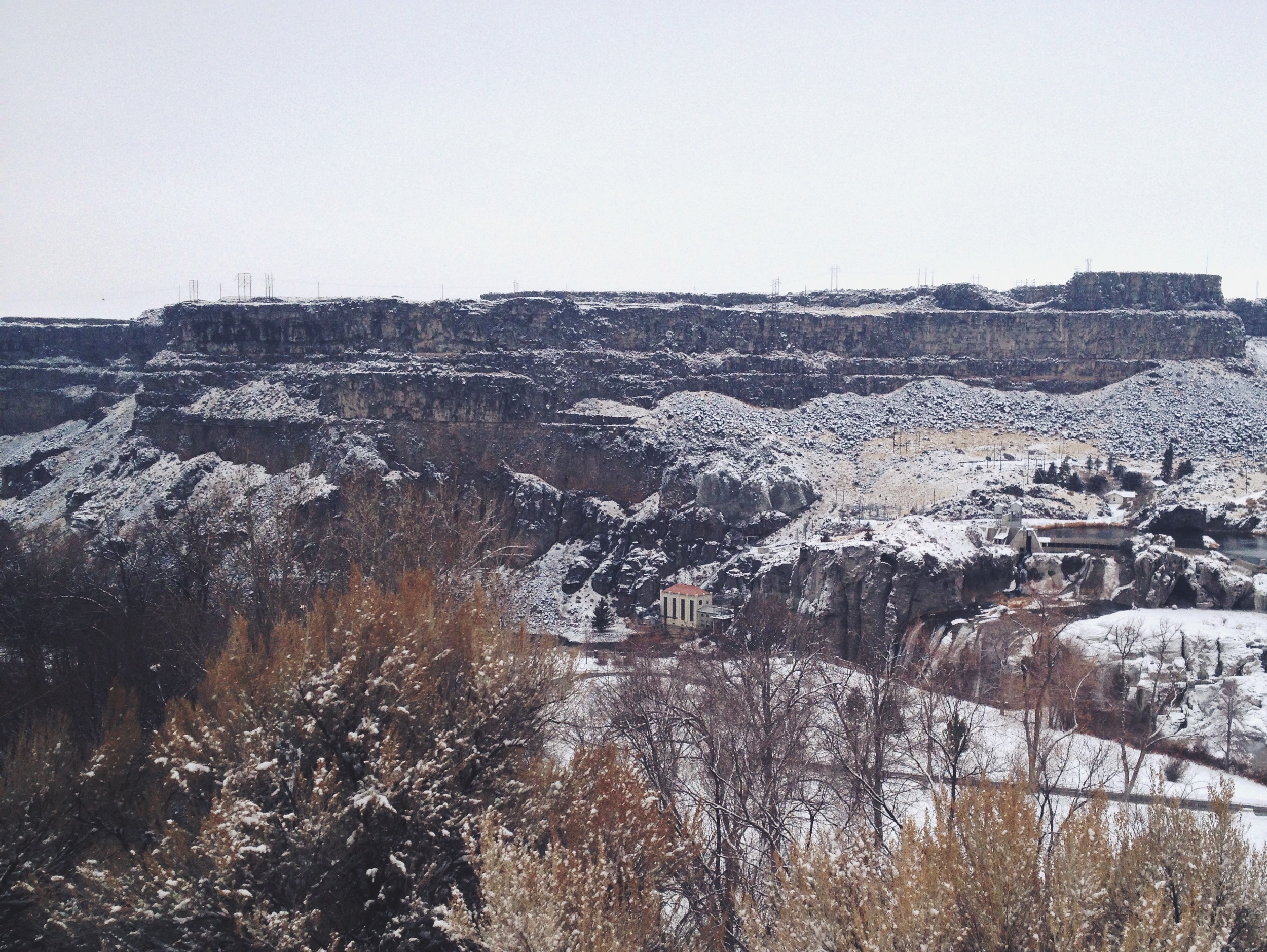 Brief stop in Twin Falls. This is as close as I got to seeing the falls, I was too cold and stressed out from prior day to be ambitious with adventuring.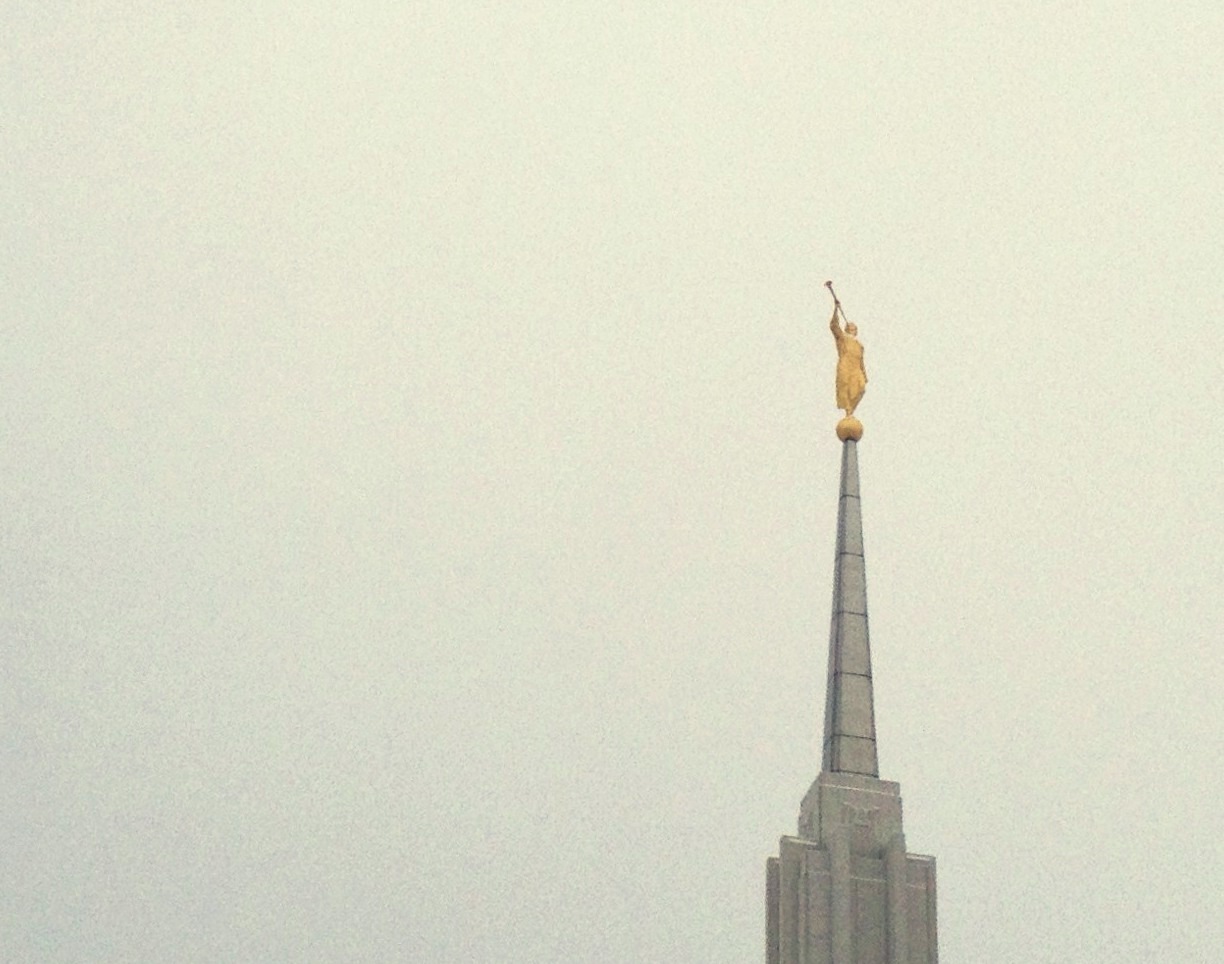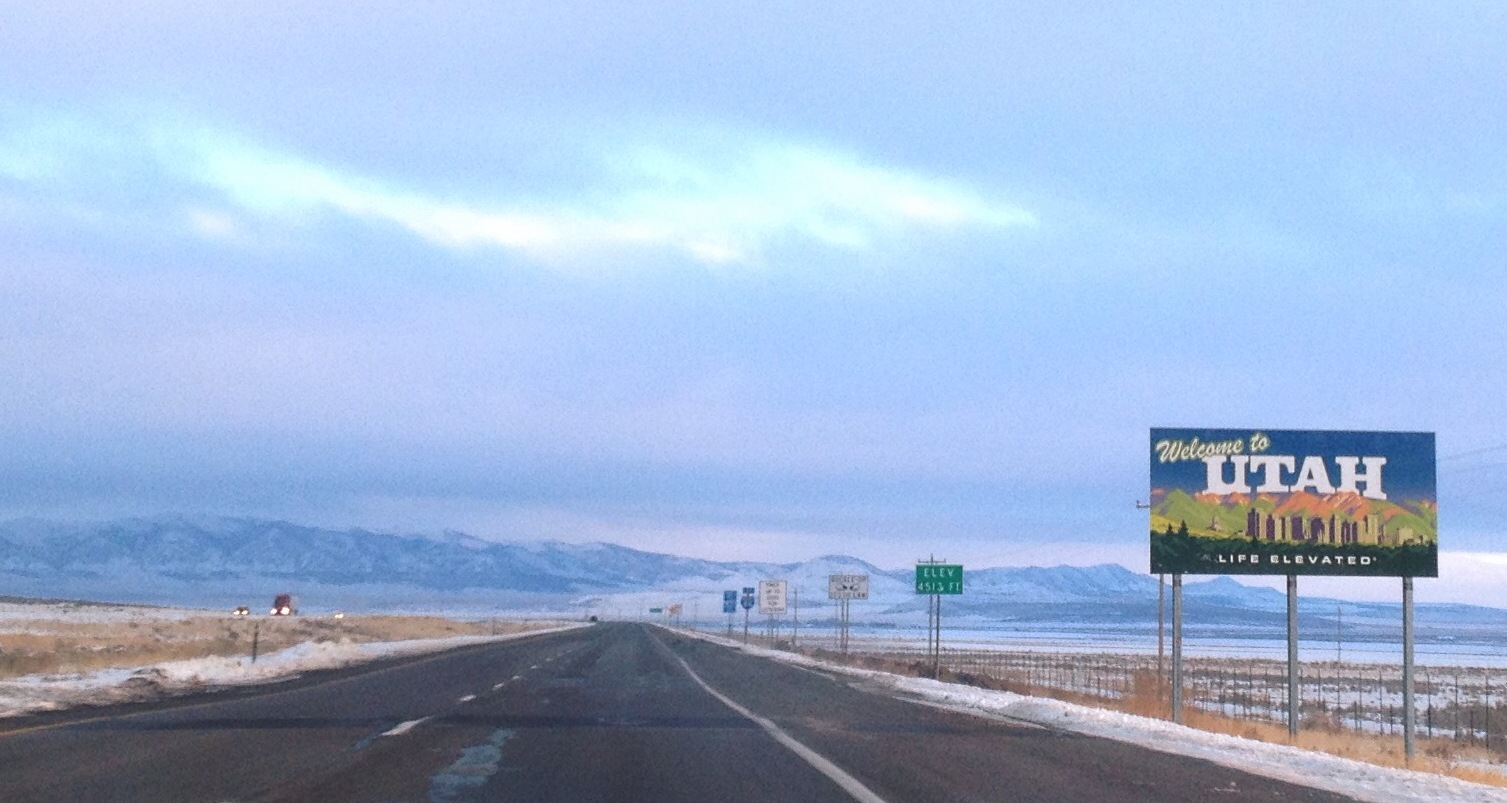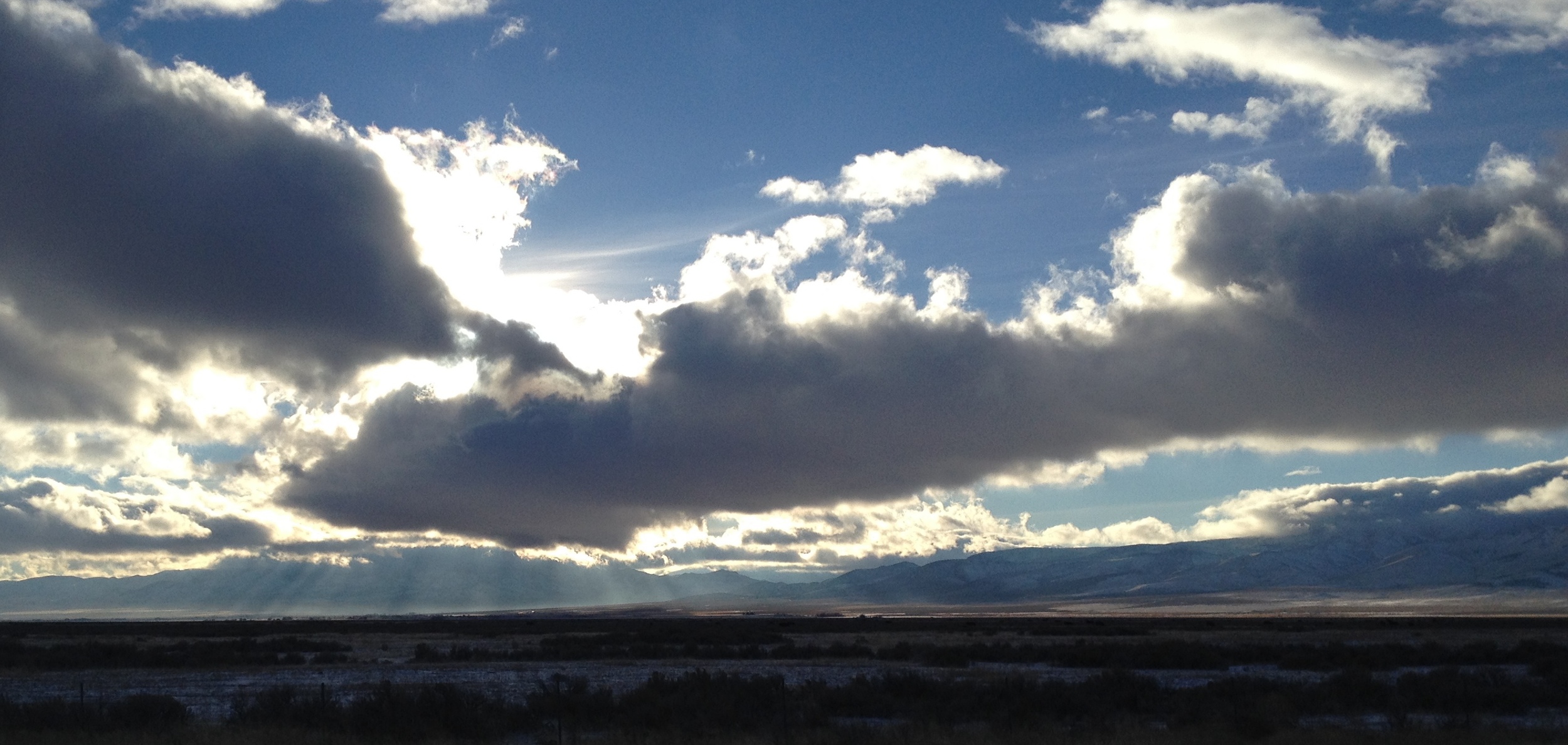 The Radha Krishna Temple in Spanish Fork, UT. I did not go in, although they have a gift shop and serve food. Would like to go back in June for the Festival of Color.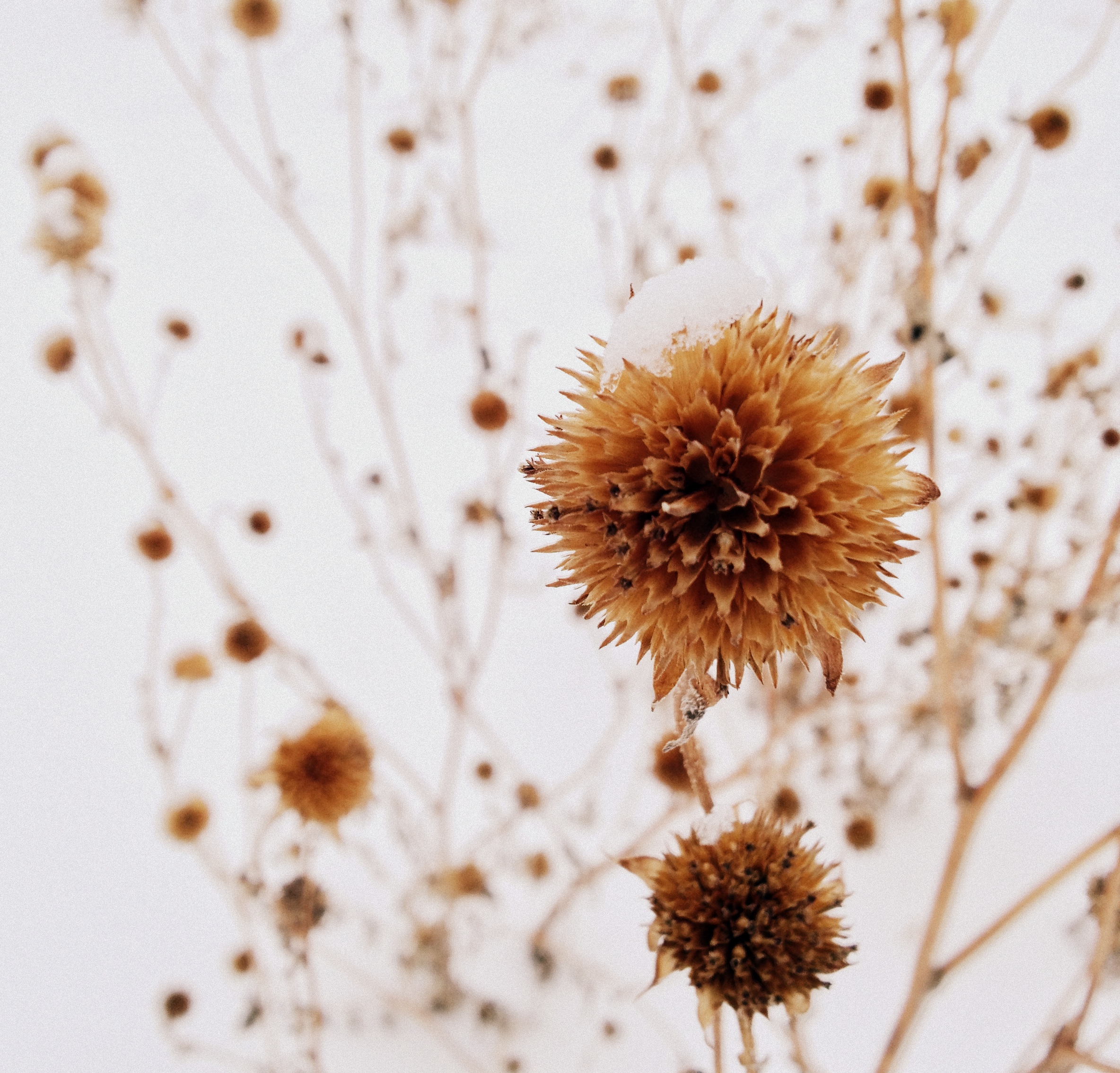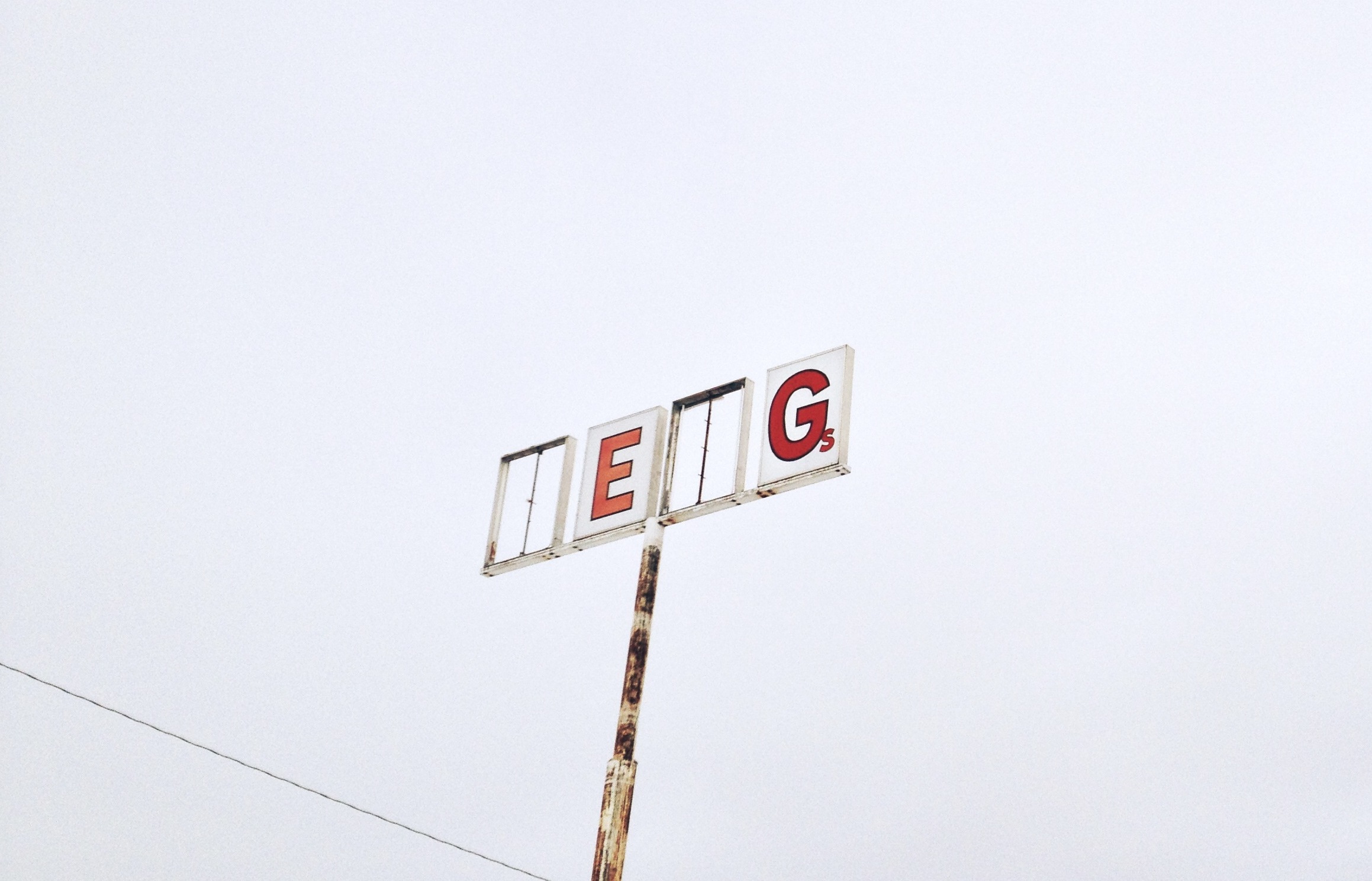 A show on the Mormon handcart pioneers was playing in the hotel room.
For pix from my Zion park visit day, please click here. For my parents' pix from the 80's, please see above.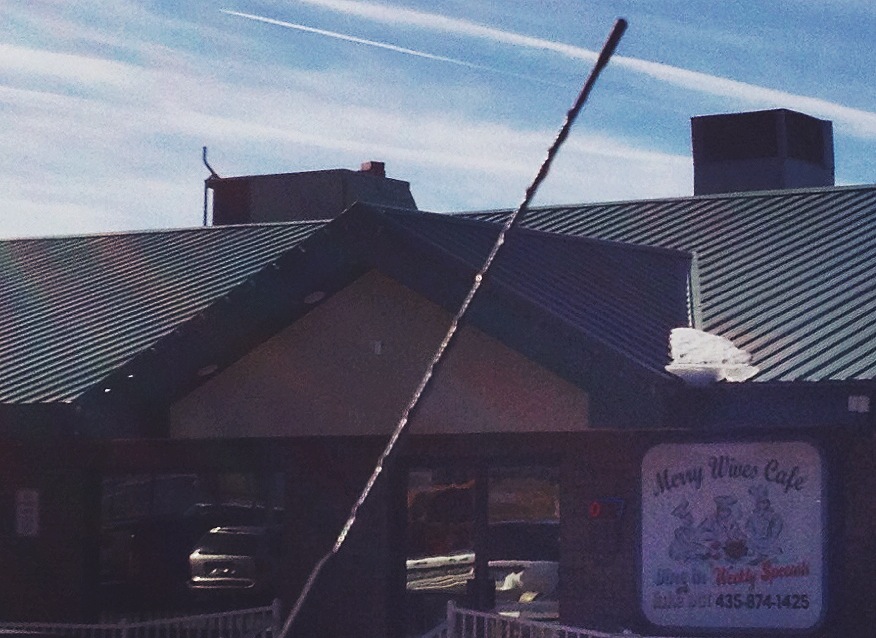 I'd been listening to the audiobook of "The 19th Wife" to round out an ongoing fixation on LDS and FLDS life. So I drove through Colorado City on the way out of Zion. This picture of the cheekily named Merry Wives Cafe is terrible because when actually THERE where real people live, I felt wrong doing too much gawking, so after buying something at the gas station, I grabbed this and left.
Old and new Navajo Bridge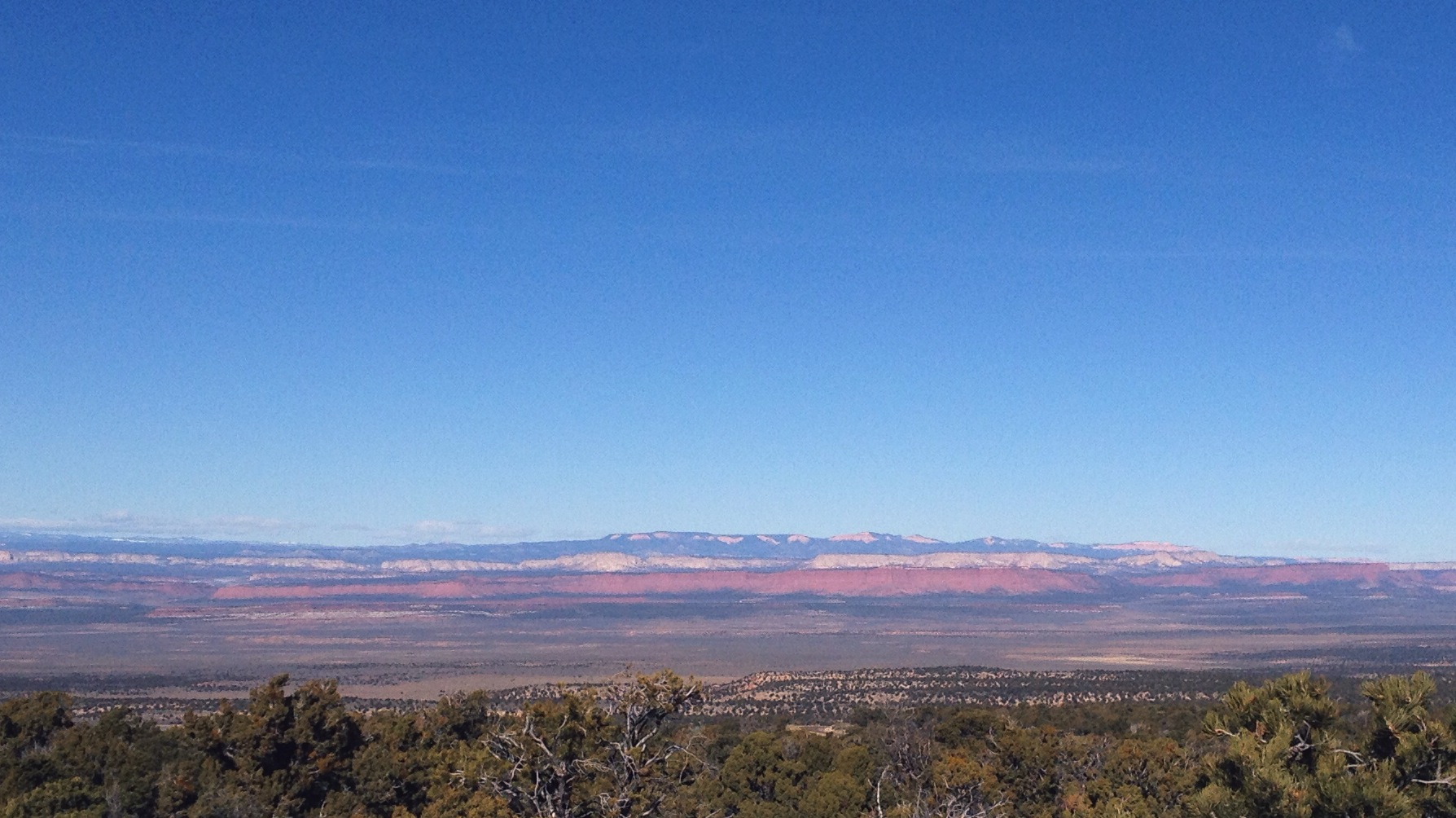 Le Fevre Overlook outside Freedonia
I drove past these and then several other really cool pieces of art, so I did some googling to learn more. Here's more on this one.
Some of the artwork turned out to be part of the Painted Desert Project, which brought street artists from around the world to the Navajo Nation.
By Alexis Diaz of Puerto Rico for the Painted Desert Project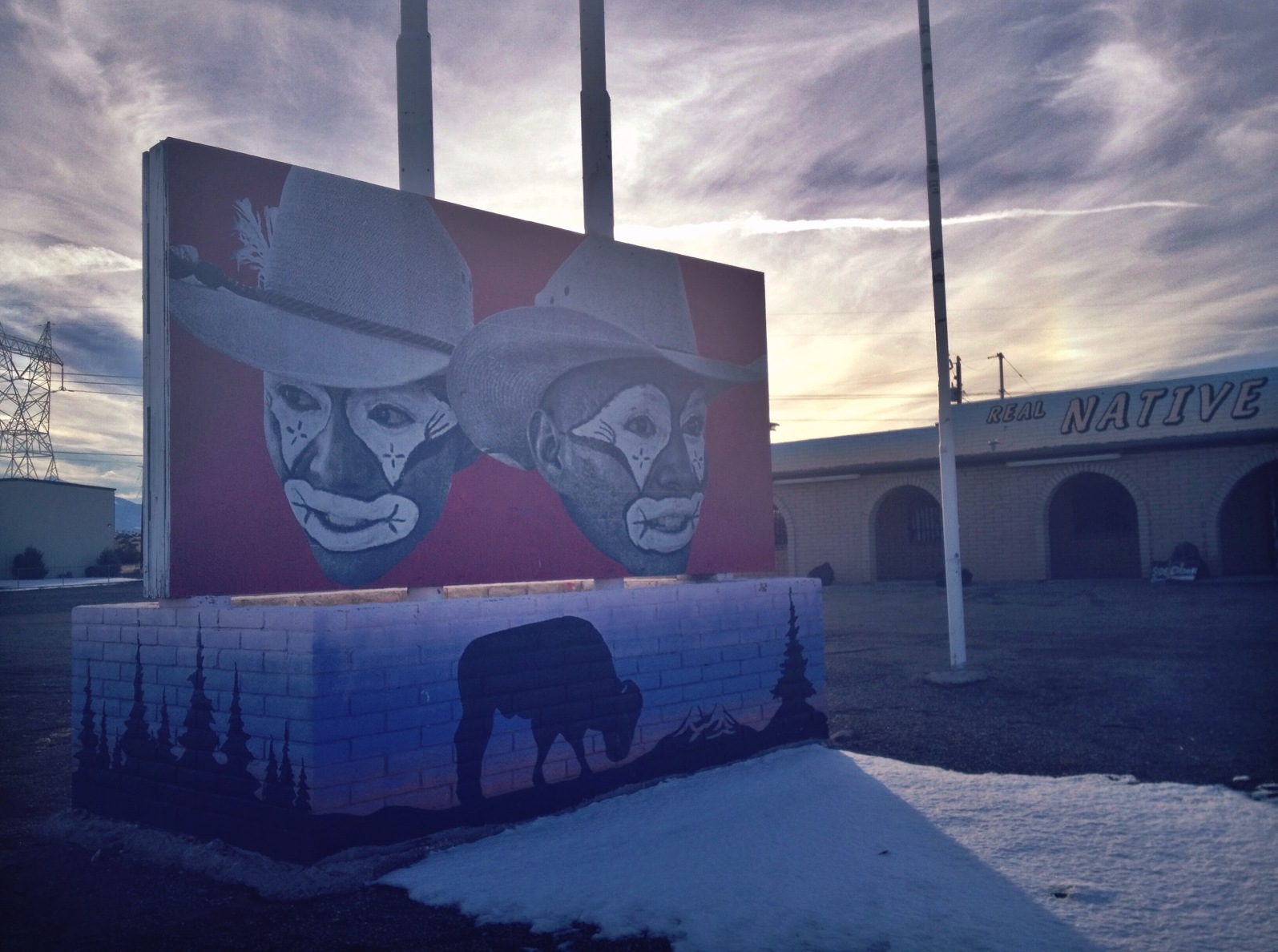 Rodeo clowns. Another of the Painted Desert Project. This one I believe is by Chip Thomas aka Jetsonorama who started the project. Per a Nat Geo article on it, he is a family care physician who came to the Navajo Nation over 25 yrs ago to repay a Natl Health Service Corp scholarship & stayed after his 4-yr obligation was up. He does street art after hrs & has been inviting street artists from around the world to come to AZ for the project.
Home for Christmas and cats